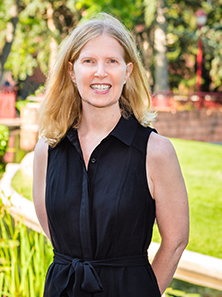 Jae McQueen
Clinical Associate Professor
What I do
I love to teach and facilitate learning that emerges from the energy and power of collective experience, knowledge and passion. If you are looking for a profession where hope, compassion, curiosity and social justice merge...answer the calling; an amazing journey awaits!
Concentrations
Organizational Leadership & Policy Practice
Specialization(s)
child welfare, children and youth, K-12 education, public policy, racial justice, technology
Professional Biography
Clinical Associate Professor Jae McQueen previously served as the associate dean for online education and director of the [email protected] online program. She was a member of a team-expanding online course offerings at GSSW in 2015. This experience ignited her passion for online social work education.

She worked in a variety of clinical settings with children, youth and families, including community-based services, residential treatment and public schools. These professional roles have often included program and policy development across multiple public and private, non-profit systems of service.

McQueen's goal in every student interaction is inspiring future social work leaders to actively engage in their education. She utilizes teaching strategies that facilitate the learning environment and build upon students' knowledge, experiences and passions. She has demonstrated success in sparking student interest for subjects or courses that are not always the most favored.
Degree(s)
MSW, University of Denver
Licensure / Accreditations