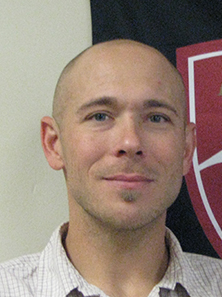 Jason St. Mary
PhD Student
Doctoral Students
Graduate School of Social Work
The Bridge Project
Specialization(s)
children and youth, civic and community engagement, community organizing and community development, culturally-responsive practice, disparities, economic development, evidenced-based practice/implementation science, international social work/global practice, marginalized populations
Professional Biography
Jason St. Mary is a doctoral student at the Graduate School of Social Work. He received his MSW from DU in 2014. St. Mary has worked with youth on the local, national and international levels and in both wilderness and residential environments.
St. Mary is interested in exploring the effects of colonialism/imperialism and capitalism/consumerism on indigenous cultures and under-resourced countries, resulting in historical constructs of extreme forms of oppression and exploitation as well as the transmission of intergenerational trauma. His work internationally has occurred in Sub-Saharan Africa, including conducting his dissertation research in South Africa.

St. Mary is concerned with examining...
the international ramifications of global social work.
exploring economic, political and community impact.
the movements of youth development, income generation, sustainability, health care reform and education.
Concentrations
Degree(s)
MSW, University of Denver
Media Sources