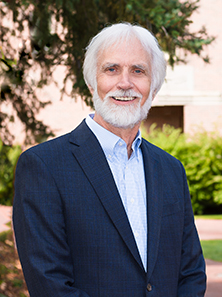 Jeff Jenson
Phillip D. & Eleanor G. Winn Endowed Professor for Children and Youth
Faculty
Graduate School of Social Work
The Bridge Project
What I do
Behavioral health problems in childhood and adolescence affect thousands of young people and exact significant social and economic costs. These problems include anxiety and depression, alcohol, tobacco and drug abuse, aggression and violence, school dropout, and risky sexual activity. Unchecked behavioral health problems early in life cause deep, often long-term damage to children and youth, families, schools and communities. They also perpetuate social inequities, with social groups characterized by gender, race, ethnicity, income and sexual orientation experiencing disproportionately high levels of behavioral health problems.

Rigorous evaluations have identified programs and policies that are effective at preventing behavioral health problems in children, adolescents and young adults. I have a personal goal to see more social work practitioners and researchers involved in efforts to promote healthy youth development and prevent behavioral health problems in young people.
Specialization(s)
children and youth, disparities, evidenced-based practice/implementation science, intervention research, K-12 education, mental and behavioral health, public policy
Professional Biography
Jeff Jenson, PhD, is the Philip D. and Eleanor G. Winn endowed professor for children and youth at the Graduate School of Social Work. His research focuses on...
the application of a public health approach to preventing child and adolescent health and behavior problems
the evaluation of preventive interventions aimed at promoting healthy youth development.
Jenson has published seven books and more than 100 articles and chapters on topics of child and adolescent development and prevention science. He is chair of the Coalition for the Promotion of Behavioral Health and co-lead of Unleashing the Power of Prevention, an initiative of the American Academy of Social Work and Social Welfare's Grand Challenge: Ensure Healthy Development for All Youth.
Jenson is the recipient of the Aaron Rosen Award from the Society for Social Work and Research and the University of Denver's Distinguished Scholar and University Lecturer awards. He is the current editor-in-chief of the Journal of the Society for Social Work and Research, a fellow of the Society for Social Work and Research, and a fellow and board member of the American Academy of Social Work and Social Welfare.
Degree(s)
MSW, University of Washington
PhD, University of Washington