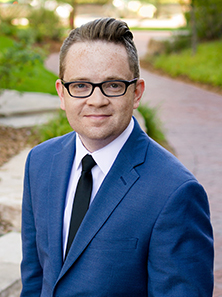 Jesse Burne
Assistant Professor of the Practice of Social Work, Executive Director of the Bridge Project
Faculty
Graduate School of Social Work
The Bridge Project
What I do
Youth empowerment is experiential. At The Bridge Project, it's transformative when a student develops confidence as they begin to excel academically or utilize their strengths in achieving self-directed goals, which prepares them for the college campus experience.
Concentrations
Specialization(s)
children and youth, civic and community engagement, evidenced-based practice/implementation science, higher education, K-12 education, leadership and organizations, poverty, social innovation and entrepreneurship
Professional Biography
Jesse Burne is an assistant professor and the executive director at the University of Denver's The Bridge Project, which seeks to provide educational opportunities for children living in Denver's public housing neighborhoods so they graduate from high school and attend college or learn a trade. The organization provides evidence-based academic, social/emotional and postsecondary readiness programming to 550 low-income students in kindergarten through college.

Burne has managed various youth programs and organizations serving students throughout New York City, Southern California, Denver and Boulder, Colorado. He led youth programming for organizations such as the American Red Cross and Mental Health Partners (formerly Mental Health Center of Boulder County).

Burne was previously the executive director for Minds Matter of NYC, which helps low-income students prepare for and be successful in college. He has a background in nonprofit management, fund development and organizational strategic planning. He specializes in implementing youth program models comprised of educational, mental health, youth development and postsecondary readiness components.

Burne earned his bachelor's in psychology from the University of Colorado at Boulder and was a Management Fellow at the Columbia University School of Social Work in New York. He is currently a Project X-ITE Innovation Fellow at the University of Denver.
Degree(s)
Media Sources