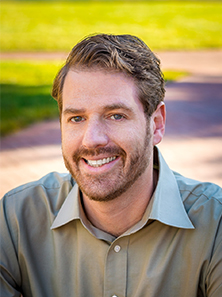 Doctoral Students
Graduate School of Social Work
Butler Institute for Families
Specialization(s)
leadership and organizations, child welfare, children and youth
Professional Biography
Jon Phillips is a doctoral candidate, research assistant and adjunct instructor at the Graduate School of Social Work. His research revolves around the child welfare system, and he has worked on numerous quantitative and qualitative projects focused on improving the well-being of, and service delivery to, child welfare-involved children. Examples include identifying complex health needs, increasing father engagement in services and facilitating interagency and interprofessional collaboration.

Phillips's main research interest is increasing the intensity and quality of interprofessional collaboration in the child welfare system as a means of improving child and family well-being. For his dissertation, Phillips is conducting a mixed-methods exploration of how interprofessional collaboration impacts the likelihood of children in foster care being safely reunified in a timely manner.

Phillips is also a research assistant on a project headed by the National Center of Evidence-Based Practice in Child Welfare. The aim of the project is to improve child welfare and mental health services provided to families by increasing interprofessional collaboration and the use of evidence-based practices. Prior to returning to school to earn his PhD, Phillips worked in the child welfare system as a child protective services caseworker and supervisor.
Concentrations
Degree(s)
MSW, University of Denver