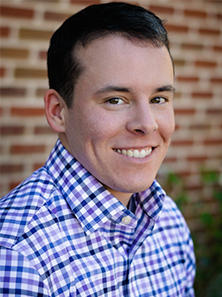 Jonah DeChants
PhD Student
Doctoral Students
Graduate School of Social Work
Specialization(s)
children and youth, gender, housing and homelessness, LGBTQIA, marginalized populations, social justice
Professional Biography
Jonah DeChants is a doctoral candidate at the Graduate School of Social Work (GSSW). He is primarily interested in...
studying the experiences of homeless youth who are lesbian, gay, bisexual, transgender.
questioning (LGBTQ) youth.
approaches to youth empowerment.
Prior to coming to GSSW, Jonah worked for the Philadelphia Department of Human Services, supervising a federal planning grant that examined risk and protective factors of homelessness among youth aging out of foster care. Jonah also worked for the LGBT Center at the University of Pennsylvania and Seeding Change of Kalamazoo, Michigan. He earned his master of social policy from the University of Pennsylvania's School of Social Policy and Practice and his bachelor of arts from Kalamazoo College. He is also an alum of the AmeriCorps VISTA Program.
Degree(s)
MSSP, University of Pennsylvania