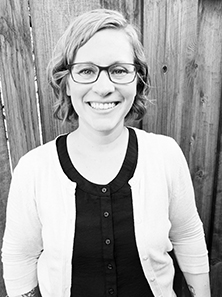 Kristi Roybal
Adjunct Faculty
PhD Student
Faculty, Doctoral Students
303-871-3615 (Office)
Craig Hall, 2148 South High St. Denver, CO 80208
What I do
I am a social work researcher and educator at the University of Denver's Graduate School of Social Work with a passion for advancing maternal and infant health equity.
Specialization(s)
health and wellness, disparities, environment, gender, race and ethnicity, poverty, racial justice, social justice, public policy, community organizing and community development, research methods
Professional Biography
Kristi is a doctoral candidate at the Graduate School of Social Work at the University of Denver and a Robert Wood Johnson Foundation Health Policy Research Scholar. She holds a BA in Psychology from Boston College and a MSW in Community Social Work and MA in International Human Rights from the University of Denver. Kristi's post-MSW experience includes work in community development, adult protection, and crisis intervention. Most recently, she worked for the public health department in Spokane, Washington to coordinate early intervention services and organize community members around neighborhood health. Kristi is broadly interested in the social determinants of maternal, infant, and child health and is currently exploring how urban neighborhood environments impact reproductive health outcomes. Kristi's dissertation, Exploring the Relationship Between Historical Redlining and Place-Based Reproductive Health Inequities: A Qualitative GIS Approach, is a mixed-methods study examining spatial inequities in preterm birth in the City and County of Denver. Kristi also serves as a project manager for the Colorado NICU Study, a multi-site, interdisciplinary research project examining barriers and facilitators to maternal engagement in the Neonatal Intensive Care Unit. Kristi aims to advance health equity for mothers and their infants by leveraging her research to inform policy.


Degree(s)
MA, International Human Rights, University of Denver, 2012
MSW, Community Social Work, University of Denver, 2012
BA, Psychology, Boston College, 2008