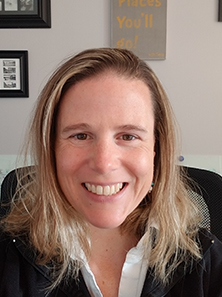 Rebecca Durbahn
PhD Student
Doctoral Students
Graduate School of Social Work
The Bridge Project
Specialization(s)
children and youth, clinical social work, intervention research, mental and behavioral health
Professional Biography
Rebecca Durbahn is a PhD student at the Graduate School of Social Work. Her areas of research interest include...
understanding the impact of childhood trauma on the brain and body.
exploring the association between body-focused, experiential and neurodevelopmental interventions on youth outcomes.
Durbahn is the clinical director at a Denver-area non-profit agency that provides therapeutic, residential and educational services for youth with emotional, behavioral and trauma-related symptomology.
Concentrations
Degree(s)
MSW, University of Denver