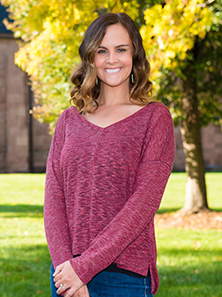 Sloane Hawes
Research Associate, Institute for Human-Animal Connection
What I do
Sloane Hawes, MSW is a Research Associate at the Institute for Human-Animal Connection. She manages a social science research agenda examining the human community factors that inform companion animal welfare, with a particular interest in how animal welfare challenges intersect with human social and environmental justice issues.  
She earned her MSW and Animal-Assisted Social Work certificate from the University of Denver's Graduate School of Social Work. In her studies at GSSW, she completed a concentration in Sustainable Development and Global Practice and explored concepts of One Health, cultural competence, and an ecosystems approach to community-based social work practice. She completed her undergraduate coursework at University of San Diego, receiving a BA in Ethnic Studies and Psychology.
Featured Publications
Hawes, S.M., Flynn, E., Tedeschi, P. and Morris, K.N. Humane Cities: Social change through policies promoting collective welfare. (2019). Journal of Urban Affairs. doi: 10.1080/07352166.2019.1680244.
Hawes, S., Camacho, B.A., Tedeschi, P. and Morris, K.N. (2019). Temporal trends in intake and outcome data for animal shelters in Colorado, 2000 to 2015. Journal of the American Veterinary Medical Association. 254(3), 363-372. doi:10.2460/javma.254.3.363.
Hawes, S., Kerrigan, J., Morris, K.N. (2018). Factors informing outcomes for older cats and dogs in animal shelter. Animals, 8(3):36.