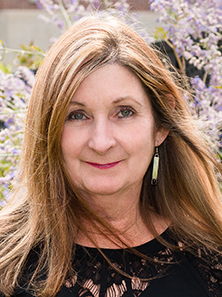 Wanda K. Ellingson
Adjunct Faculty
970-247-9773 (Office)
701 Camino Ave, Del Rio, Suite 311 Durango, CO 81301
What I do
It is so rewarding to see our graduates bringing their social work skills and knowledge to their communities and reservations in the Four Corners region. We are making a tremendous impact.
Specialization(s)
civic and community engagement, clinical social work, culturally responsive practice
Professional Biography
Wanda Ellingson, LCSW, is a professor of the practice of social work and the director of the Four Corners MSW program in Durango, Colorado. She has practiced clinically in hospitals and mental health centers in both rural and urban settings. In addition, Ellingson served in Nicaragua as a Peace Corps Volunteer. She is interested in the infusion of rural and Native American content within the Four Corners curriculum and in engaging with Four Corners communities to promote policy, community and clinical work to advance social justice.
Degree(s)
BS, Sociology, Truman State University
MSW, Social Work, University of Minnesota
Licensure / Accreditations
Certificate of Professional Management
Licensed Clinical Social Worker (LCSW)
Academy of Certified Social Workers
Professional Affiliations
Academy of Certified Social Workers (ACSW)
Other
Council on Social Work Education (CSWE)
National Association of Social Workers (NASW)
Other
Presentations
(2007)
.
A Partnership Approach to the Development of a Specialized Native Course Curriculum
.
CSWE Annual Program Meeting
.
San Francisco, California
.
.
(2016)
.
Creating a Rural Community Behavioral Health Plan, Courage, Collaboration and Consensus
.
From Surviving to Thriving
.
El Paso, TX:

Rural Social Work Caucus
.
.
(2007)
.
Distance Education as a Community Intervention
.
CSWE Annual Program Meeting
.
San Francisco, California:

CSWE
.
.
(2015)
.
Maintaining the Integrity of the Field Education Pedagogy: Comparison of two Distance Programs
.
National Institute for Social Work in Rural Areas
.
Vermilion, South Dakota:

Rural Social Work Caucas - University of South Dakota
.
.
(2012)
.
Rural Social Work Education as a Community and Cultural Intervention
.
37th Annual Institute for Human Services and Rural Social Work
.
Nashville, Indiana:

University of Indiana
.
.
Awards
Mental Health Administrator of the Year, Child Adolescent Mental Health Coalition
Barbara Conrad Leadership Award, Leadership La Plata
Colorado Social Worker of the Year, NASW
Four Corners Social Worker of the Year, NASW - Four Corners
Kay M Stevenson Faculty Citizenship Award, University of Denver GSSW