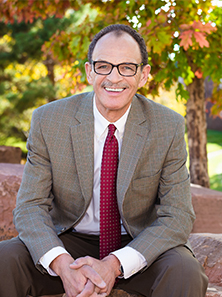 Faculty
Graduate School of Social Work
The Bridge Project
What I do
Social work is an immensely rewarding profession, constantly evolving to respond to a rapidly changing and increasingly diverse society. As with other helping professions, we are constantly challenged with how to best help our clients in a way that honors who they are, allows them to maintain their dignity when seeking our assistance, and promotes their self-determination and independence. However, what sets social work apart from many other helping professions is our commitment to social justice and equality. That's our bedrock.
Concentrations
Specialization(s)
addictions and substance use, community organizing and community development, housing and homelessness, public policy
Professional Biography
Professor William Cloud is co-founder of the Bridge Project, an educational outreach program targeted at children and families of Denver's public housing communities. He has also conducted research on various public housing initiatives, including the Department of Housing and Urban Development's HOPE VI Neighborhood Revitalization Projects. Cloud's other area of research includes "natural recovery" from substance use disorders. He has coauthored numerous books and journal articles on the subject that have been aimed at assisting those who suffer from substance use disorders, treatment providers and policy makers.

Cloud's work has led to the introduction of the concept of "recovery capital" into the substance abuse literature, a theoretical construct that has gained currency in explaining the differential abilities of some to overcome substance use disorders without the aid of formal treatment or participation in self-help groups.
Degree(s)
MSSW, University of Louisville
PhD, University of Denver
Media Sources