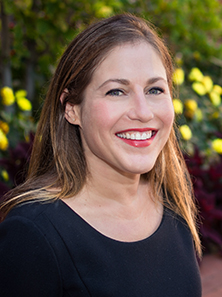 Yolanda Anyon
Associate Professor
Faculty
Graduate School of Social Work
The Bridge Project
What I do
Young people are not problems to be fixed. Even in the most under-resourced environments, we can build on youths' strengths to engage them as partners in creating social change.
Concentrations
Specialization(s)
children and youth, civic and community engagement, disparities, intervention research, K-12 education, marginalized populations, race and ethnicity, racial justice, school of social work, social justice
Professional Biography
Associate Professor Yolanda Anyon is dedicated to examining the roles that public schools and community-based organizations play in shaping the life outcomes of adolescents of color from low-income neighborhoods. She conducts community-engaged research on policies that reduce institutional contributions to inequality and practices that help young people thrive in the context of racism and poverty. Through her teaching, Anyon provides students with new frameworks for understanding social stratification and innovative ways of approaching their practices with adolescents. In the area of service, her goals are to increase the capacity of the University of Denver, Graduate School of Social Work and local partners to promote racial justice through equity-oriented and youth-led strategies.
Degree(s)
MSW, University of California at Berkeley
PhD, University of California at Berkeley
Media Sources