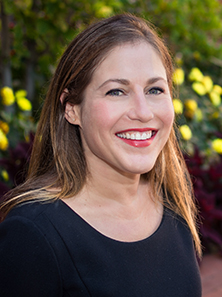 Yoli Anyon
Associate Professor
303-871-3657 (Office)
Craig Hall, 2148 South High St. Denver, CO 80208
What I do
Youth are not problems for social workers to fix. Our job is to build on young people's strengths to engage them as partners in creating personal and social change.
Specialization(s)
children and youth, civic and community engagement, disparities, K-12 education, marginalized populations, race and ethnicity, racial justice, school social work, social justice
Professional Biography
Drawing on critical theories and mixed methods, my research centers the roles of public schools and community organizations in youth development. My scholarship focuses on policies and practices that mitigate or contribute to opportunity gaps, with an emphasis on equity-oriented and youth-led approaches. Current areas of interest include racial disparities in the school-to-prison pipeline, restorative justice, and participatory action research with young people.
Degree(s)
Ph.D., Social Welfare, University of California, 2012
MSW, Children and Families, University of California, 2008
BA, Comparative Studies in Race and Ethnicity, Stanford University, 2000
Key Projects
DU-DPS Researcher Practitioner Partnership on Disparities in School Discipline 2017-2018
Incorporating Video Storytelling into Trauma-Informed Practice with Low-Income Youth of Color
Featured Publications
(2014)
.
The persistent effect of race and the promise of alternatives to suspension in school discipline outcomes.

Children and Youth Services Review
.
.