Become a Bridge Project Volunteer
Good tutors explain. Bridge Project tutors inspire.
Whether you'd like to be involved once in a while or every week, The Bridge Project offers volunteer opportunities to make an impact on underserved youth in Denver. Occasional volunteers help us with special events and projects, such as painting and maintenance, while weekly volunteers work directly with youth as tutors.
As a tutor, you'll be matched with a child for the school year. You and your student will spend one hour a week together at one of our locations in public housing. Volunteers generally propose a day and time that works best for their schedule within the after-school programming hours (Monday through Thursday, 3–8 p.m.). No education experience is required — we will provide all the training and support you'll need.
You will come away with a profound sense of respect for the youth with whom you work and a wonderful sense of knowing that you enhanced a young person's life.
262
In 2018–19, 262 volunteers provided more than 3,100 hours of tutoring, homework and other help.
"I treasure the time with my elementary student each week. She has soared academically, but what brings me the most joy is witnessing her growth in confidence."

Amy Bridge Project Tutor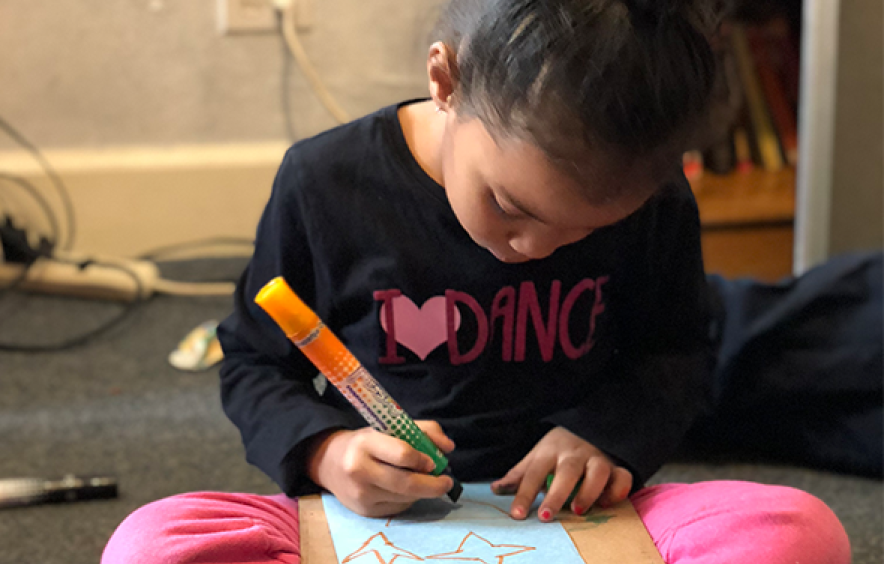 Take a Bridge Journey Tour
Join us on a 1-hour tour of a Bridge Project site and experience the profound difference The Bridge Project is making in the lives of Denver's youth. Hear directly from Bridge Project team members and youth, and learn more about how to get involved.