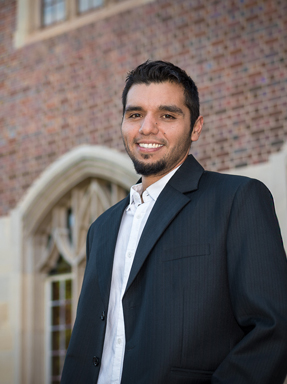 Salvador Armendariz
Research Associate
Specialization(s)
behavioral health, child welfare, tribal child welfare
Professional Biography
Salvador's efforts center on strengthening communities in need of support. He has worked with homeless individuals, youth at risk for human trafficking, immigrants, low-income individuals accessing public benefits, and families involved in the child welfare system. His ability to listen to and interact with these individuals, and his appreciation for deliberate action, make Salvador a valuable contributor to such causes.
At the Butler Institute, Salvador works evaluates interventions so programs can better help families thrive. He does this by helping craft an evaluation plan, gathering and making sense of data, and providing feedback for programs to implement positive change. He works with local and national programs designed to strengthen the child welfare workforce and improve access to behavioral health treatment for undeserved populations.
Salvador is passionate about learning new things. He enjoys traveling to any place that is new to him, cycling, photography and spending time with his wife and two parrots.
Degree(s)
MSW, University of Denver
MA, University of Denver
Licensure / Accreditations