New Mexico Multisystemic Therapy RFA Webinar
The University of Denver's Center for Effective Interventions hosted an informational webinar regarding New Mexico's Multisystemtic Therapy Expansion Program Request for Applications.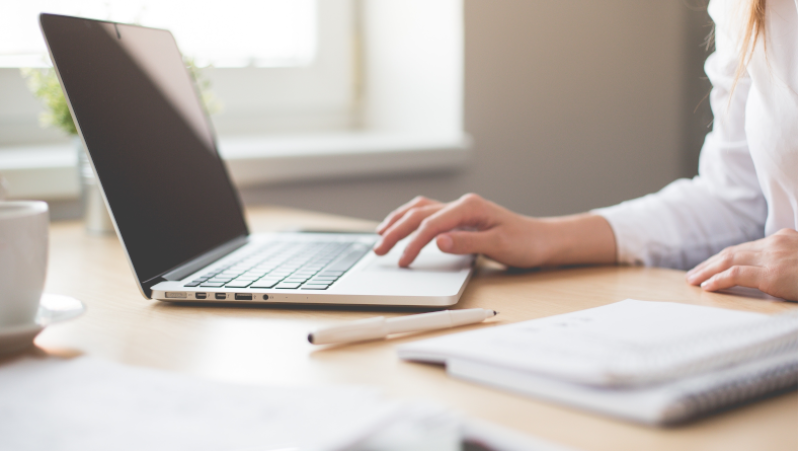 The New Mexico Children, Youth and Families Department (CYFD) Behavioral Health Services (BHS) is looking to identify locations to launch at least four and up to five Multisystemic Therapy teams associated with New Mexico's Multisystemic Therapy (MST) Expansion Program. The Request for Application is available on the CYFD website.
The University of Denver's Center for Effective Interventions hosted an informational webinar about the Request for Applications for the New Mexico's Multisystemic Therapy (MST) Expansion Program. The webinar gave an overview of MST, current MST availability in New Mexico, and the New Mexico MST Expansion Program timeline. 
Below are questions and answers from the webinar. If CEI receives additional questions, this page will be updated.
The webinar recording and presentation slides are now available. 
For general questions about MST or the application process, please reach out to the Center for Effective Interventions at gssw.cei@du.edu.
Questions from MST RFA Webinar 5-19-20
Do agencies need to already have MST certification or training?
No. We are accepting applications for new MST teams from agencies with and without prior experience implementing MST. We encourage agencies new to MST to apply. All training will be provided free of charge to the agency, if selected.
Will a small private practice be able to qualify?
Yes. Any agency that is capable of having an MST team of 2-4 full-time therapists plus a supervisor is eligible to apply. It is most important that agencies who are applying are able to bill Medicaid for their services.
Will the RFA consider geographic service areas when selecting providers?
Yes, the intention of the RFA is to expand MST to underserved regions of New Mexico. This is inclusive of areas with no current service and areas where the need for MST is greater than currently available services. It is acceptable for an agency that is currently delivering MST to propose expanding their service area with a second team.
Is MST a bundled rate?  Are there any service exclusions that cannot be billed in conjunction such as RTC.
Yes. MST can't be billed in conjunction without a single case agreement from MCO. 
Can the funds be used for recruitment of therapists and supervisors?
The funds are intended to support service delivery. Because this is a large initiative, efforts will be made to support recruitment strategies across projects.
Besides MST training what are the requirements to be an MST therapist?
Master's prepared clinicians are preferred and should be the majority of the therapists on a team (~3 out of 4). Exceptions are made for specific populations and/or for individuals with other relevant background experience. Therapists do not have to be trained in MST prior to joining the team. This initiative will provide all relevant training.
How are the surveys implemented? By therapist?
TAM-Rs are primarily completed by an MST call center. There is also an on-line option and, in some cases, the therapist may administer the TAM-Rs via paper survey.
Do the therapists have to be licensed?
There is no requirement for licensing (for the individual) from MST perspective. For instance, MSW  or MFT is fine. There may be requirements for billing purposes that are separate from MST requirements.
What does the initial training entail, and are there changes due to Covid-19?
Therapists complete an initial 5-day training. This training will be offered at least once in New Mexico during this initiative year, and at least three times in Denver. If travel restrictions are in place that prevent participants OR trainers from traveling, on-line training options will be provided. This training is still 5-days in length.
Are the referrals from legal systems or can clients be screened and recommended for MST based on internal provider Comprehensive Assessments?
We work collaboratively with each site to determine referral networks. It is important that each new site determine who the primary referral sources will be before team launch. Some teams get the majority of their referrals from internal intake while others get their referrals from juvenile probation or the schools or Tribal partners.
Given that this model seems to intervene via a behavioral system, how does it also build trust and empathy with clients?
Trust and empathy are important components of healthy parent-child interactions. Our primary objective is to empower caregivers to address current and future problems. As a result, though we are focused on engagement and alignment with all key participants including the youth, engagement with caregivers is paramount and a significant amount of time and attention is focused on fostering that relationship. We include the youth in identification of desired outcomes and goals, assessment of the drivers contributing to and sustaining progress, and development of interventions to address as is developmentally appropriate. 

How does this model address strengthening healthy relationships, when many, if not all, our kids have insecure attachments?
All the work that we do in MST is based upon the individualized fit of the specific problem that the youth and families are experiencing. We utilize a variety of empirically validated approaches including structural and strategic family therapy interventions as well as parent behavioral training to strengthen healthy relationships. 
Are the model's interventions flexible?
Yes. MST is highly personalized for each family. MST utilizes a principle based approach, meaning that all interventions must align with our 9 Principles. In practice, MST is analytical yet pragmatic and goal-oriented. By building on individual, family, school, and community strengths, MST Therapists focus on designing interventions that will have the most immediate and powerful impact on the problem behavior. The specific treatment methodologies that are used as part of MST interventions are empirically-based (e.g., cognitive behavior therapies, behavioral parent training, and the pragmatic family therapies, such as structural family therapy and strategic family therapy). Because of this, MST looks different for every family and is individualized to each family's context and needs.
What role does the JPO now have, if MST interventions include urine tests and checking a kid's backpack for substances?
When a client is on probation, the probation officer is a key participant and collaborator in the MST process. However, our belief is that youth can exist without formal systems and our goal is to empower caregivers to handle current and future problems. As a result, we often support caregivers in taking the lead on intervention implementation with the probation officer taking on a role of support for the family. That said, their roles and responsibilities may vary from case to case.  
How culturally relevant is this model for our kids in New Mexico and in this time?
MST treatment is based on the individual strengths and needs of a family. Therapists are trained to consider the cultural contexts of families and receive extensive feedback from supervision and consultation to support ensuring the relevance of the model for a given family. In New Mexico in the past year, approximately 65% of the current MST cases are Latinx, 5% multiracial, 3% African or African American, 2.4% Native American, and 19% white. 5% didn't indicate their racial or ethnic background. 90% of the youth remained at home at the end of treatment and 89% were not re-arrested. 90% had improved mental health.
What is the impact of Covid-19 on MST treatment delivery?
We've been closely monitoring the impacts of the Covid-19 pandemic on treatment, anticipating that this may be a challenge we have to continue to address in the coming months, if not years. We are observing a few expected changes as therapists pivoted to telehealth but the quality of service delivery remains very strong overall. We have not yet observed declines in treatment fidelity indicators. Outcomes remain very strong, with living at home and no new arrests remaining steady. Slightly more kids right now are not in school/working at the end of treatment, but this could be being impacted by challenges outside of MST with changing to remote learning and/or fewer employment opportunities more broadly.
Can the youth have their own therapist?
Typically during the period that a youth is enrolled in MST they do not have additional service providers. This is largely because of the intensive nature of the MST intervention and also to ensure that there is a consistent approach to treatment. At the end of treatment, the need for additional services is assessed and, if indicated, support for referrals will be made. If a youth is referred to MST with a current individual therapist, the continuation of individual therapy during the course of MST would be evaluated on a case-by-case basis.