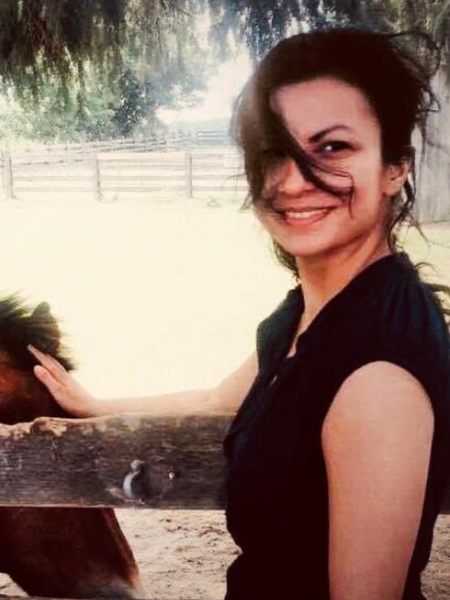 Mel Choubak
Adjunct Faculty, Institute for Human-Animal Connection
Professional Biography
Mel Choubak (she/her/hers) is a social justice researcher and educator with a decade of experience in anti-oppression practice, community engagement and action. Her focus is the empowerment and resilience of underrepresented groups marginalized due to multiple stigmatized social identities (e.g., LGBTQ+ refugees, women migrants, non-companion animals). She has had the honour of working with a variety of organizations over the course of her career as a community researcher and educator who is passionate about mobilizing knowledge gained from the community for the community. Over the years, her work and contributions have been shared with stakeholders from various institutions, such as at mental health associations, community resource centres, hospitals, family health teams, Immigration, Refugees and Citizenship Canada, local immigration partnerships, Ministry of Colleges and Universities, Ontario network of employment centres, task forces for poverty elimination etc.

This work is crucial to her due to her own lived experience with her own identities. Helping to make others feel safe in their community has always been a guiding compass in her life. Growing up as a child refugee, separated from parents in a foreign small town, she learned first-hand how it felt to have to survive in an environment that was exclusive and unsafe.
Over the years, she has had the privilege to study what she is passionate about and obtained a PhD in Applied Social Psychology and a degree in Urban Diversity Education centred on liberation. An intersectional and trans-species lens guides her work as it allows her to critically examine the interconnectedness of oppression across social group memberships. 

She draws from research, project management, knowledge mobilization, and university teaching skills to lead and oversee various projects devoted to community and organization-identified goals pertaining to the equity and inclusion of diverse marginalized groups. As an equity consultant and program evaluator, she has worked with many organizations, especially in the non-profit sector, to improve policies and practices so they are more inclusive.