The need for humane education is acute as widespread environmental devastation and abuse of nonhuman animals threaten human health and well-being. Humane education demonstrates how strengthened bonds between humans, animals and our Earth can bring about lasting social, emotional, cognitive, physical, spiritual and psychological change. The humane education philosophy aims to heal our planet to allow it to maintain humanity, and for humans to live with each other and other species in peace and with compassion.
The Institute for Human-Animal Connection professional development certificate in humane education and interventions for early learners focuses on humane education training for teachers, parents and caregivers of children ages 2-8, with easy adaptability for older children.
The next start date for this certificate is to be determined. We encourage you to request information, and we will send you more information when the future program dates are available. 
Want to learn more about the humane education certificate?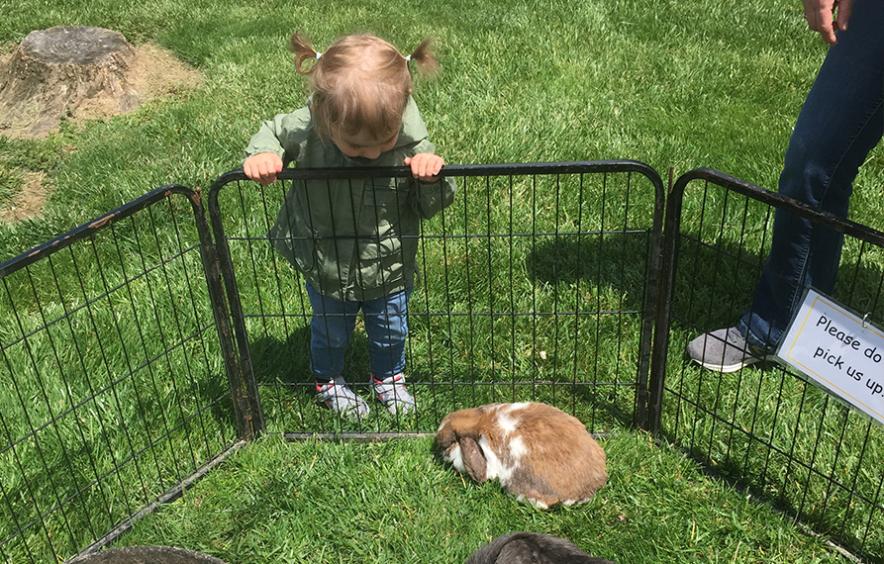 The Need for Humane Education
The Academy of Prosocial Learning provides the following definition of humane education: "Humane education encourages cognitive, affective and behavioral growth through personal development of critical thinking, problem solving, perspective taking, and empathy as it relates to people, animals, the planet, and the intersections among them." Humane education fosters compassion, healthy choices, social-emotional growth, critical thinking skills and a sense of purpose in young children. Humane education activities and learning apply in many settings. For example:
As part of a visit from the local humane society, a child learns that millions of dogs and cats are euthanized every year in the U.S. alone. She shares this with her family and friends and encourages all to adopt companion animals from shelters and never buy animals again.
As part of his summer camp experience at a farm animal sanctuary, a child bonds with a calf and does independent investigation to discover how they are treated in the dairy industry and pledges to abstain from dairy products.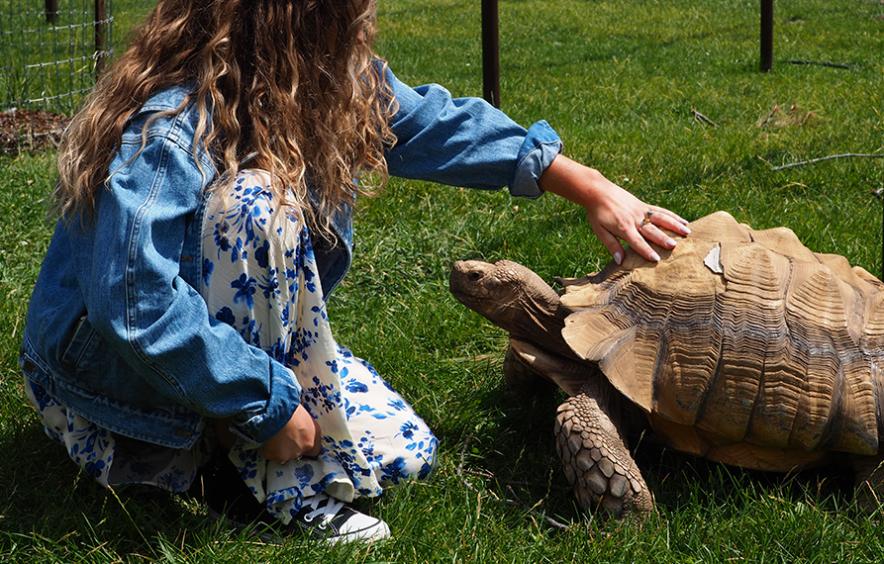 Program Emphasis
The application of humane education requires that those delivering the interventions are compassionate, knowledgeable, trained and have the expertise necessary to attend to the needs of people, other animals and the natural world simultaneously. Students who complete the humane education and interventions for early learners certificate will:
Maintain a firm understanding of the interconnections between humans, other animals and environmental health
Understand how the effects of human behavior and psychology have had a detrimental impact on global health and social stability
Demonstrate deep empathy and a passion for promoting the well-being of humans, other animals and the natural world simultaneously
Learn how to foster the best qualities in young children, for their health and well-being and for that of our world
Learn to create and implement high-quality humane education programs and interventions
29
The certificate earns 29 continuing education units documented on a University of Denver transcript.
0-100+
Students learn to create humane education programming & interventions for all ages, 0-100+!
12
Enrollment is capped at 12 students per cohort for a high quality learning environment.
Program Format
The program includes three online courses and one residential workshop in Denver, Colorado. You'll progress through the courses in sequence with a peer cohort—just 12 students. You may complete coursework at your pace within specified due dates. Experiential activities will require you to work in the community, away from the computer. As you move through the program, your instructors will offer guidance, provide individualized weekly feedback and actively participate in online discussion forums.
Courses are delivered online through Canvas. In addition to coursework, projects are incorporated throughout the program. Assignments and projects are based on engagement (peer-to-peer and to instructor, and in your community).
IHAC 0112
Introduction to Humane Education for Early Learners
About this Course
Early childhood provides the critical time in the life of all humans to develop compassion, understanding of and respect for humans, other animals and the natural environment. This course centers on introducing students to the science of early childhood (ages 2-8) cognitive and emotional development and on an introduction to the discipline of humane education.
IHAC 0122
Protection Issues for Nature, People and Other Animals
About this Course
We live in a time of immense global suffering at the hands and minds of humans. This course provides students with an overview of the content knowledge of suffering caused, most often unknowingly, to other humans, other animals and the natural environment. While the content is for adults and at an adult level, students will begin to navigate how the encouragement of compassion and restraint in the very young helps lead them toward a more compassionate human presence on Earth. Examples of topics included in this course are celebrating human diversity, bullying, human rights and the global economic machine, the sixth mass extinction, animals in agriculture and the pet trade, global environmental change, climate change, human overpopulation and the interconnections between violations of human, other animal and environmental rights.
IHAC 0132
Activity Planning, Modeling and Mindfulness for Raising Kind Kids
About this Course
Raising a generation of kind, compassionate and thoughtful children is critical and the responsibility of all adults. In this course students will learn about three arenas in which caregivers and educators of young children can make a lifelong impact on the young lives they touch.
One arena is within the home where the most profound modeling and teaching occurs during every waking moment: words, actions and activities that are mindful and compassionate make lasting impressions. Family, child welfare, and animal assisted social workers play a significant role in families they work for.
Another arena is in early childhood learning environments, day care, preschool, kindergarten, and primary school all play a pivotal role in fostering kindness.
The final arena is free-choice learning environments such as parks, nature centers, museums, play spaces and more and the education providers who provide the voice and the modeling of care for those places and the lives within. The importance of free-play and time devoid of technology will also be covered.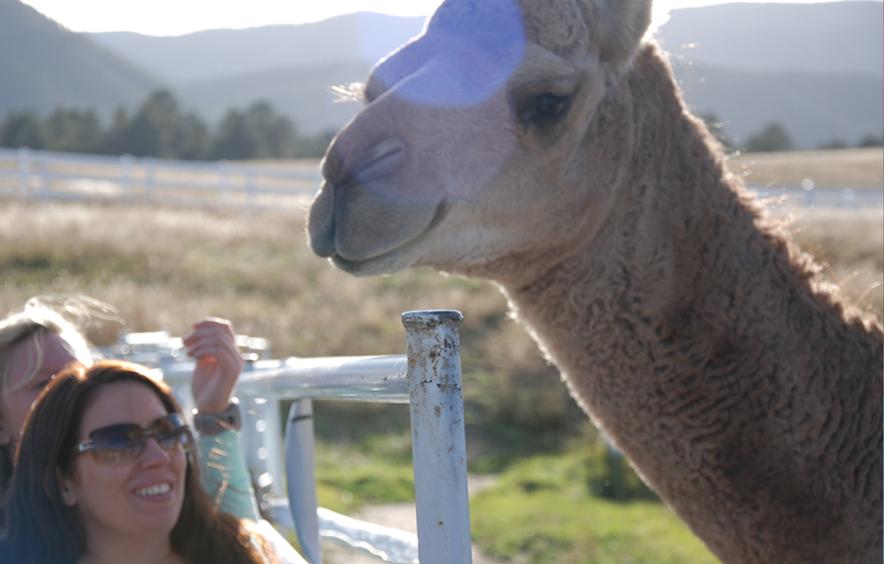 Capstone Session
You'll finalize your certificate with the production of an action plan for participating in the development of kind kids within your home or work setting. On Day 1, you'll join your cohort and instructors at the University of Denver to present your capstone project to a panel of experts. The second day will be filled with learning about the variety of experiential learning strategies and opportunities available along Colorado's Front Range, from Erie to Larkspur.
"We cannot ignore the interweaving of life on Earth. I aim to help students and society participate in the global movement to protect life on Earth." 

Sarah Bexell, Faculty, Director of Humane Education Learn More