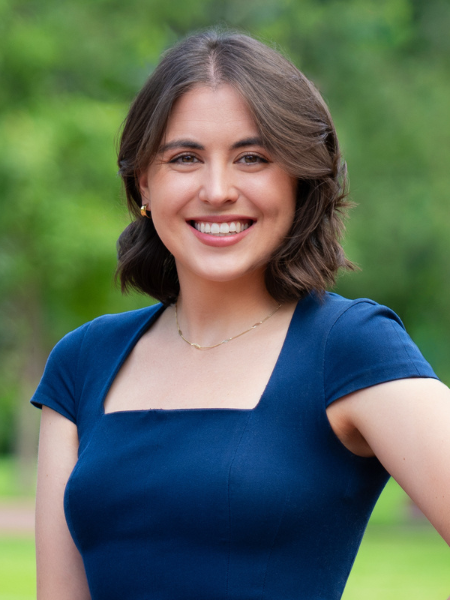 Kaleigh O'Reilly
Research Fellow, Institute for Human-Animal Connection
Professional Biography
Kaleigh O'Reilly is a Research Fellow with the Institute for Human-Animal Connect (IHAC) at the University of Denver's Graduate School of Social Work. In June of 2023, she earned her Master of Social Work degree with a concentration in Ecological Justice and certificates in Human-Animal-Environment Interactions in Social Work and Global Social Work Practice from the University of Denver.
Most recently, Kaleigh was a social work intern with the Denver Dumb Friend's League and Mutual Aid Fellow with the University of Denver's Graduate School of Social Work. At the Denver Dumb Friend's League, Kaleigh supported their Pet Assist Program, working directly with folx experiencing homelessness, extended hospitalization, and interpersonal violence, to provide them with foster care for their companion animals at no cost. During her time at the League, Kaleigh conducted a programmatic analysis resulting in research-backed recommendations for evolving the Pet Assist program to better achieve its goals of keeping people and their companion animals together. As a Mutual Aid Fellow with the Graduate School of Social Work, Kaleigh was engaged in a rigorous critical analysis of social work systems of care. She spent her time building relationships and community at Angelica Village, a globally diverse, non-traditional non-profit in the Lakewood, Colorado area. Kaleigh consistently brought her passion for ecological justice to the table, advocating for mutual aid efforts to extend their arms of care to not only humans but the land and animals that are vital components and active members of all societies.
In her position with IHAC, Kaleigh supports research on animal control and field services' law enforcement and cultural competence in pet care services. To contribute to building a regenerative future for all members of our society, Kaleigh works to address historic and ongoing inequities with evidence-based research and solutions co-created in partnership with the communities they will be directly impacting.