Resources for GSSW Alumni
At the Graduate School of Social Work (GSSW), we're a family. That doesn't change when you graduate. Even if you live far from campus, there are lots of ways to stay connected — continuing education and special events live-streamed from campus, following us on social media, recruiting students and more.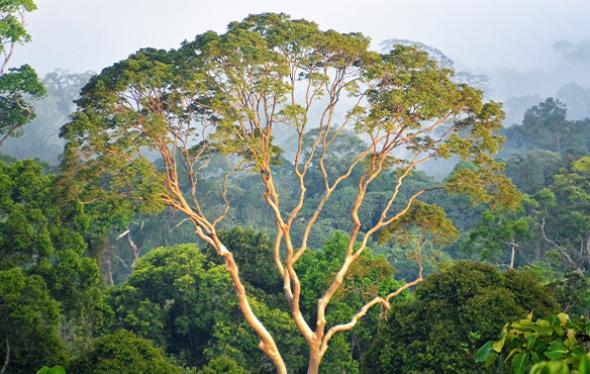 May 16, 2022, 10:00 a.m.-12:00 p.m. MDT, 2 CEs
Culturally Responsive Assessment Using the Concepts of Narrative Therapy
Clinical Associate Professor Stephen von Merz will discuss the development and implementation of a widely used activity, the Tree of Life Technique, which can be applied during the engagement and assessment phases of therapy when working with clients and their families. He will discuss lessons from narrative therapy in defining challenges and solutions from within a social, cultural, political, and relational context.
June 9 & 10, 2022
GSSW Graduation Celebration


Please join us for two celebrations to commemorate the hard work and achievements of our graduating students! These events are open to 2021-2022 academic year graduates and candidates, faculty, staff, family and friends.
2022 Colorado Licensed Clinical Social Worker Preparation
GSSW's Licensure Preparation Study Sessions will help you prepare for the social work licensing exam. Taught by a GSSW alumnus, the course includes thinking skills, test-taking strategies, how to approach the exam questions, and reviews each of the four primary knowledge/content areas:
Human development, diversity and behavior in the environment

Assessment, diagnosis and treatment planning

Psychotherapy, clinical interventions and case management

Professional ethics and values
After the content review for each section, the class discusses the correct answer and rationale for practice questions. This format will allow you to identify your strengths and weaknesses. You'll also have an opportunity to practice with questions from the Association of Social Work Boards group practice exam.
2022 Schedule & Registration: 
Additional Licensure Resources
Social Work Professional Resources
I work closely with all of you to identify, create and cultivate your engagement in order to build professional connections and lasting friendships. Carly Einstein, Director of Alumni Engagement
9,500
Our alumni family comprises 9,500 social work graduates who are innovators, change makers and social justice champions worldwide.
Alumni Quick Links
Need your transcripts or want to use the University of Denver library? Find those links and other alumni resources here: