A Hub for Social Justice and Civic Engagement
At the Graduate School of Social Work (GSSW), we're serious about our role as a catalyst for social change in communities near and far. With topics that span social work and social justice interests, our events bring the University of Denver campus and broader community together to learn, grow, mobilize and drive change.
When violence in Charlottesville, Va., captured national headlines, we responded with lectures and workshops that explored racial justice and provoked meaningful — and sometimes difficult — reflections and conversations. When political differences threatened to divide the nation, we answered with the Civic Education for Civic Engagement series, which brought campus and community together in a spirit of collaborative problem-solving.
Many of our events sell out. Be the first to know what's coming so you don't miss an opportunity to learn, grow and drive change.
January 17, 2020
Facing Life's Last Chapters Together: Support and Strategies for End of Life Planning
Talking with a family member, partner or other loved one about aging and dying is difficult, but a critical conversation. As painful and frightening as it will likely be, it is essential for parents, children, supporters, and caregivers to be ready to discuss what matters most. Learn best practices for starting and continuing this challenging conversation and gather resources for end of life planning. 
9:00 - 12:00 p.m.
Craig Hall
February 6, 2020
To Survive on This Shore
Photographer Jess T. Dugan and social worker Vanessa Fabbre traveled from coast to coast, to big cities and small towns, documenting the life stories of transgender and nonconforming older adults. See the photo gallery and hear from the masterminds behind the project at the To Survive on This Shore event. 
 
5:30 - 8:00 p.m.
Craig Hall
February 19, 2020
Create Social Responses to a Changing Environment
With the speed of climate change, the ongoing degradation of the ecological environment, and the immediate and detrimental impact on marginalized communities, the need to expand the focus on environmental justice and sustainability across the social work curriculum has become increasingly apparent. One of the goals is to increase awareness of and responsiveness to the ever-changing environmental contexts in the communities where social workers practice.
1:00 - 6:00 p.m.
Craig Hall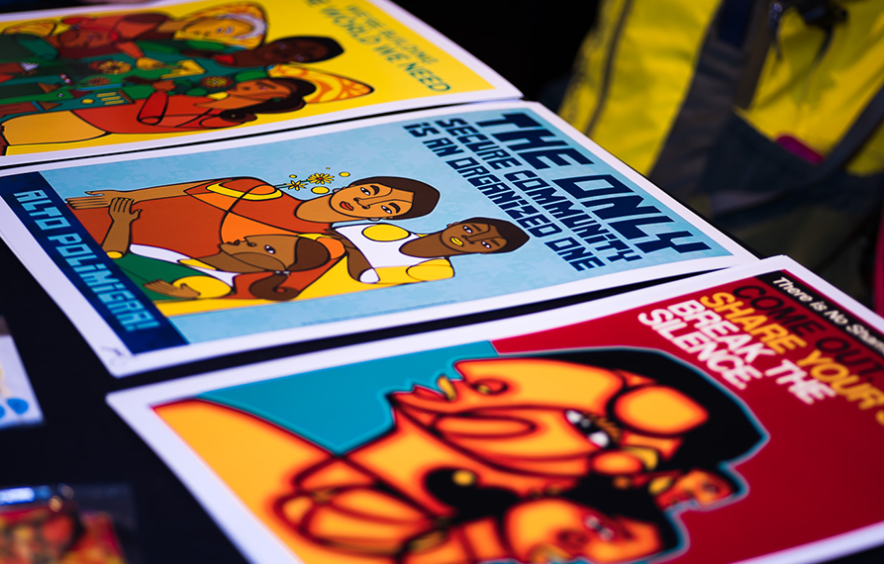 Events That Engage
Over the past two years, more than 10,000 people in 21 states have participated in GSSW events either online or on campus. All of our events are designed to be inclusive and accessible — most are free and many are live streamed. We invite alumni and experts from throughout the campus and community to share their knowledge.

Catalyst Series for Social Justice
Intended to inform, prompt reflection, facilitate public dialogue and spark action, the Catalyst Series brings the campus and community together for discussions and workshops on timely social justice topics.

Science for Action Series
To advance progress on the 12 Grand Challenges for Social Work, the Science for Action Series convenes scholars, practitioners and policymakers to share knowledge and translate evidence to community action.
Continuing Education
Our continuing education programs — from licensure preparation to professional development — provide ongoing opportunities for our alumni, social work practitioners and community members to strengthen and enhance their professional knowledge and repertoire of skills. Want to learn something completely new? You can do that, too.