The Graduate School of Social Work 2025 Strategic Plan
At the Graduate School of Social Work, we believe in social work's potential to transform both individual lives and interconnected systems — to achieve our vision of actualized human potential; thriving, sustainable communities; and embodiment of equity across all communities.
To get there, we must embody equity ourselves, think and act with courage, and come together as a community of allies and accomplices with a shared resolve to advance social justice. Our strategic plan calls on us to build and strengthen connections within our school and with our many communities, mobilize our unique assets to advance social change, and become a more equitable and diverse school.
 
The mission of the Graduate School of Social Work is to promote social justice by advancing scholarship, education and community engagement that leads, connects, mobilizes and transforms.
A Community-Based Planning Process
To ensure that communities with connections to GSSW had an opportunity to contribute to the plan, we surveyed all our stakeholders with questions about possible goals and strategies; more than 500 people responded. We also solicited feedback from the GSSW community on draft goals and strategies through World Cafes, a creative and collaborative process for creating dialogue. A comprehensive scan of GSSW's internal status and external environment informed the planning process throughout.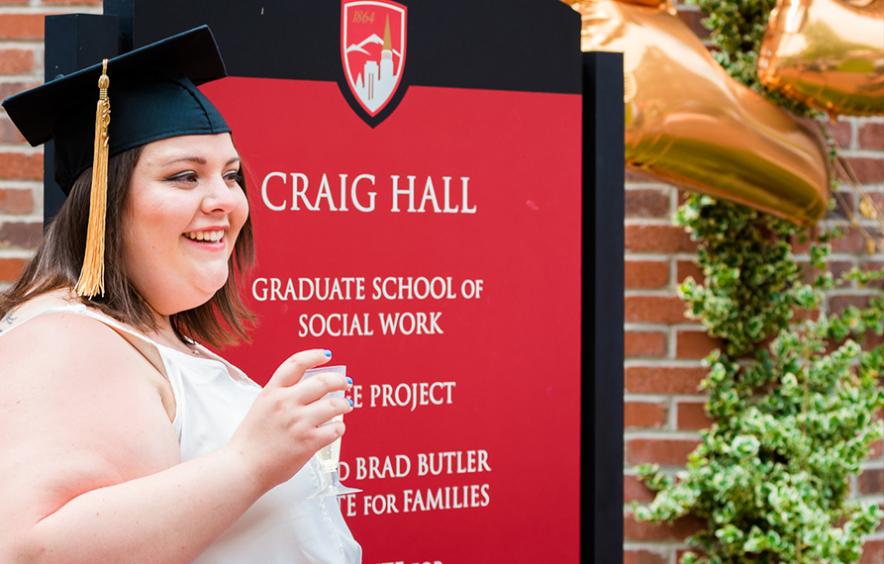 Transformative Directions
Our strategic plan includes several key aims:
Diversity and inclusion
National social work leadership
Expanding community-engaged research and building knowledge bridges
Internal and external collaboration and community-building
Forging a stronger school through expanded financial support and professional development

Three transformative directions will guide our work:
Connect:

Build meaningful connections within GSSW and its many communities

Mobilize:

Mobilize our unique GSSW assets to advance change

Transform:

Move toward greater equity and a more diverse GSSW
1,350+
More than 1,350 people have participated in our Science for Action Series since 2017.
$7.7 M
In 2018–19, our faculty received $7.7 M in federal funding for 45 research projects.
No. 17
We are ranked No. 17 on the U.S. News & World Report list of Best Schools for Social Work.