The Graduate School of Social Work 2025 Strategic Plan
At the Graduate School of Social Work, we believe in social work's potential to transform both individual lives and interconnected systems — to achieve our vision of actualized human potential; thriving, sustainable communities; and embodiment of equity across all communities.
To get there, we must embody equity ourselves, think and act with courage, and come together as a community of allies and accomplices with a shared resolve to advance social justice. Our strategic plan calls on us to build and strengthen connections within our school and with our many communities, mobilize our unique assets to advance social change, and become a more equitable and diverse school.
 
The mission of the Graduate School of Social Work is to promote social justice by advancing scholarship, education and community engagement that leads, connects, mobilizes and transforms.
1,350+
More than 1,350 people have participated in our Science for Action Series since 2017.
$7.7 M
In 2018–19, our faculty received $7.7 M in federal funding for 45 research projects.
No. 17
We are ranked No. 17 on the U.S. News & World Report list of Best Schools for Social Work.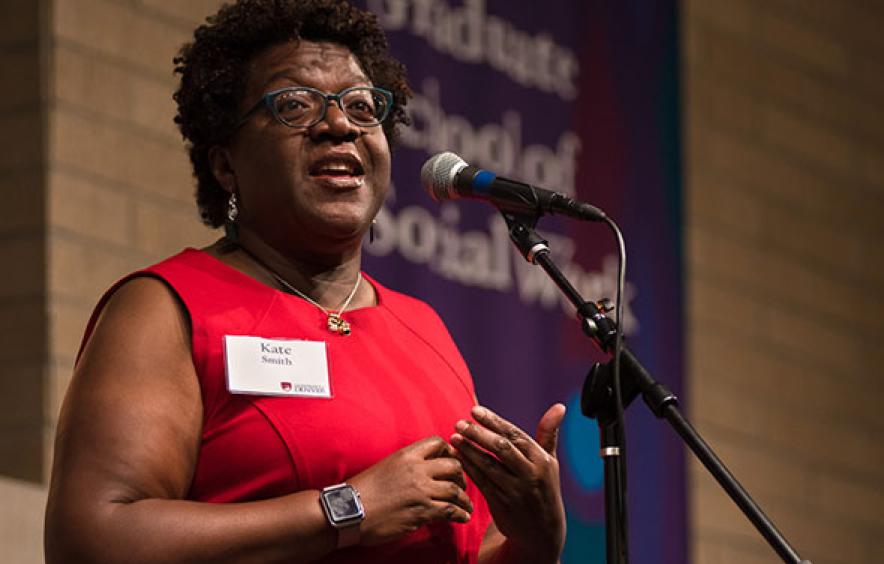 Support Our Transformation
We are strongest when we ourselves embody equity, when we are fearless in both ideas and actions, when we come together as a diverse community of allies and accomplices with a shared resolve to advance social justice. You can support this work by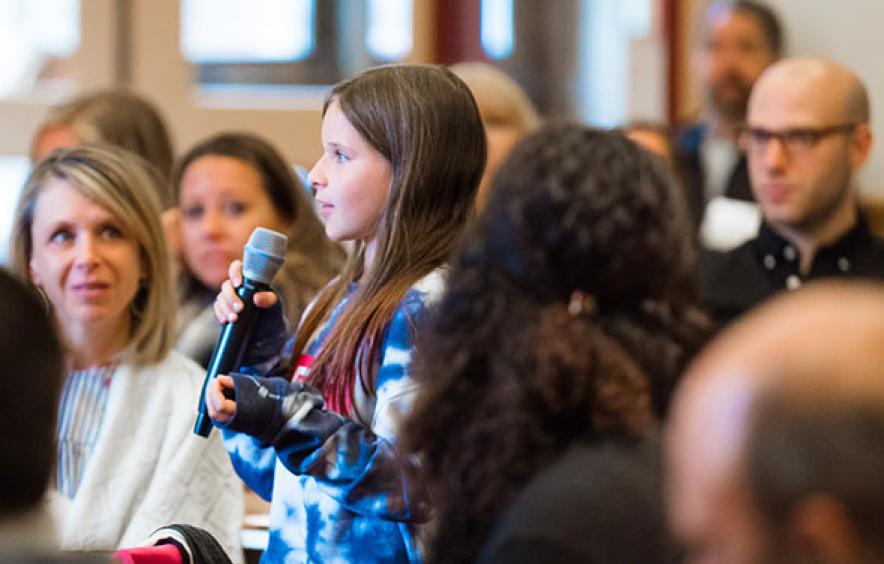 The Graduate School of Social Work in 2025
We are working to create a just society that fights exclusion, marginalization, discrimination, and social injustice while valuing equity and equality, cultural diversity, and freedom. A just society that attends to the needs of those who are vulnerable or oppressed and where every person has an opportunity to strive and to thrive. We also are working to create a more diverse school — in identity, culture and belonging, thought and action — that will train even more effective changemakers while generating discoveries that will create more just and equitable social systems.
Meeting Workforce Needs

We are one of the nation's best social work schools, known for our agility and ingenuity in meeting evolving workforce needs and educating social justice champions whose work catalyzes change.

Diversifying our School

The diversity of our school better reflects the diversity of our country.

Rebranding Social Work

Our alumni infuse social science and social work values throughout and across systems and sectors, redefining the public's understanding of social work.

Shaping Social Policies

We provide science-informed solutions to social problems, and the knowledge we create shapes and shifts social policies.

Challenging Systems of Inequity

Through our partnerships, teaching, scholarship and advocacy, we create lasting change with individuals and families, in organizations and communities — across society — by challenging racial, economic, environmental, health and other systems of inequity and offering innovative, equitable, evidence-based solutions.
The Planning Process
Guided by a faculty-led strategic planning committee, we launched our planning process in January 2017. Beginning with individual interviews, we gained insight into our strengths, challenges and future opportunities. We built on these with a series of roundtable sessions at which close to 250 interdisciplinary faculty, staff, students, alumni and community partners in Durango, Glenwood Springs and Denver shared their views of the Graduate School of Social Work today and their aspirations for the school. We also surveyed all of our stakeholders, and more than 500 people responded to our questions about possible goals and strategies. Finally, we solicited community feedback on draft goals and strategies. This iterative, inclusive process resulted in consensus around the transformative goals that drive our strategic direction.