The Gather & Grow Strategic Plan
Mobilizing to Advance Social Change
In 1931, women leaders in Denver's social sector founded the Graduate School of Social Work (GSSW) to promote social justice. This tradition of social justice continues to the present day through GSSW's education, scholarship and service.
Guided by our community, we completed our Gather & Grow strategic plan in 2017. Along with the University's DU IMPACT 2025 plan, Gather & Grow is our roadmap as we carry our social justice mandate into the future. As we move forward, we will build and strengthen connections within GSSW and with our many communities, mobilize our unique assets to advance change, and move toward greater equity and a more diverse school. 
The mission of the Graduate School of Social Work is to promote social justice by advancing scholarship, education and community engagement that leads, connects, mobilizes and transforms.
A Community-Based Planning Process
To ensure that communities with connections to GSSW had an opportunity to contribute to the plan, we surveyed all our stakeholders with questions about possible goals and strategies; more than 500 people responded. We also solicited feedback from the GSSW community on draft goals and strategies through World Cafes, a creative and collaborative process for creating dialogue. A comprehensive scan of GSSW's internal status and external environment informed the planning process throughout.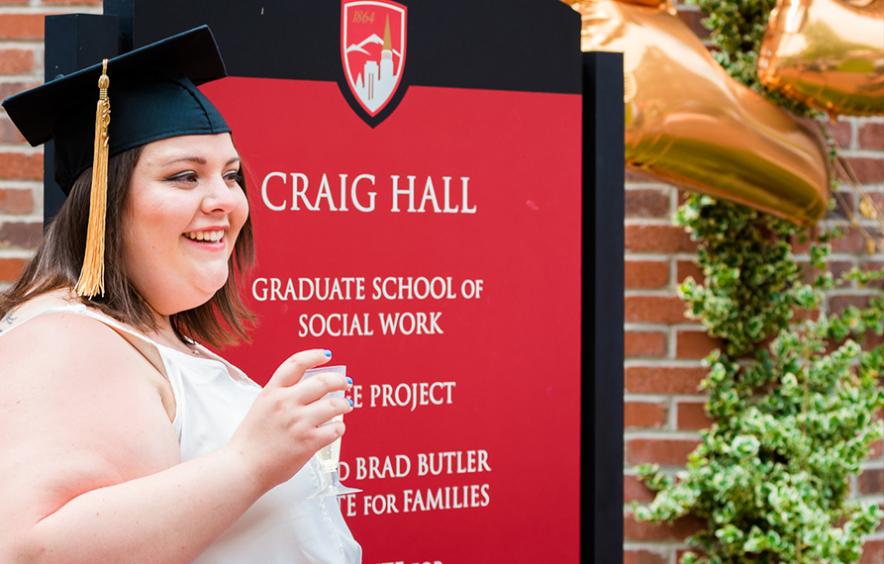 Transformative Directions
Our strategic plan includes several key aims:
Diversity and inclusion
National social work leadership
Expanding community-engaged research and building knowledge bridges
Internal and external collaboration and community-building
Forging a stronger school through expanded financial support and professional development

Three transformative directions will guide our work:
Connect:

Build meaningful connections within GSSW and its many communities

Mobilize:

Mobilize our unique GSSW assets to advance change

Transform:

Move toward greater equity and a more diverse GSSW