Denver Campus Master of Social Work Program
Education for Social Action
We're ranked among the nation's top 20 social work graduate programs, and for good reason. At the Graduate School of Social Work (GSSW), teaching and research are shaped and guided by our social justice mandate and the needs of our community. Our small classes and 11:1 student–faculty ratio mean you'll develop close research and scholarship collaborations with faculty mentors. Individual career planning and support services will help you realize your ambitions, and a range of organizations, activities and events — from the Shades of Brown Alliance for individuals of color and allies, to the Catalyst Series for Social Justice — will provide opportunities to connect outside of the classroom.
We offer two Denver Campus Master of Social Work (MSW) program options: the Two-Year MSW Program and the Advanced-Standing MSW Program. With eight degree concentrations to choose from, you'll be prepared for countless career paths in a field that is adding jobs faster than most others.
Important Links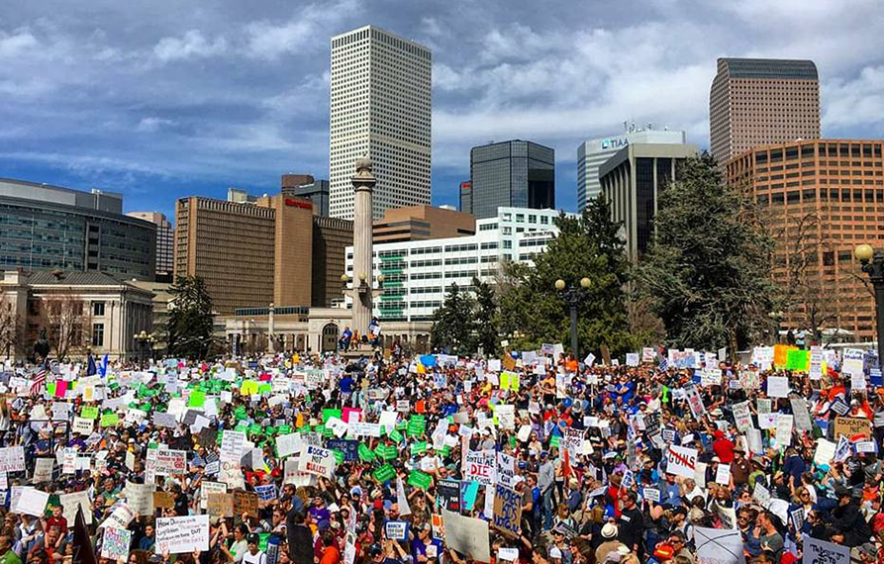 The Denver Difference
Our "outside of the classroom" is pretty incredible. The University of Denver campus is just a short train or bus ride from downtown Denver (all University of Denver students get a free pass!), a city that U.S. News & World Report has named one of the nation's best places to live. Craft beer, food trucks and art crawls are plentiful, as are urban and mountain parks and recreation opportunities. Denver also is home to a thriving community of social justice activists. And as one of the nation's fastest-growing cities, Denver has no shortage of social work internship and job opportunities, which are plentiful statewide, too.
450
Denver Campus MSW Students
95%
Denver Campus Students Receiving Scholarships
Two-Year MSW Program
The Two-Year MSW Program is for students who have a bachelor's degree in any field other than social work.
Program length: 6 quarters
Final application deadline: Aug. 1, 2020
Next start date: September 2020
Advanced-Standing MSW Program
The Advanced-Standing MSW Program is for students who already have a CSWE-accredited Bachelor of Social Work degree.
Program length: 4 quarters
Final application deadline: June 1, 2019
Next start date: July 2020
MSW Degree Focus Areas
Denver Campus students choose from eight degree concentrations
"This is an internship that I look forward to. There's nowhere else I could be getting this great of a hands-on experience."

Kaylee Keuthan, Denver Campus MSW student

Field Education
Field internships allow you to practice the concepts and theories you learn in the classroom. Students choose from more than 750 options for internships working with clients, systems and communities in professional settings.
Learn More

Global Courses & Internships
Whether you aspire to work abroad or study social work abroad to build your cultural competence to work with diverse populations in the U.S., our international social work courses and internships are a great place to start.
Learn More