Master of Social Work (MSW)
Do you want to explore health and wellness from both traditional and complementary perspectives? Interested in shaping health care programs and policies, or helping to improve health and wellness for individuals and communities? A master's degree in social work with a concentration in Health & Wellness will prepare you to be a practitioner in a variety of holistic health, integrated health and wellness settings, including hospitals, after-school programs and experiential treatment settings.
Our curriculum presents health and wellness from a social justice perspective, illuminating health disparities and injustice and preparing social workers to impact health issues at micro, mezzo and macro levels. You'll learn a variety of culturally responsive practice skills, theories and evidence-based modalities to prepare for social work in comprehensive and specialized health care facilities, public health clinics, wellness promotion initiatives and preventative health care programs.
This concentration prepares students for leadership and advocacy in clinical practice and policy settings and complements the Master of Social Work (MSW)/Master of Public Health (MPH) dual-degree program.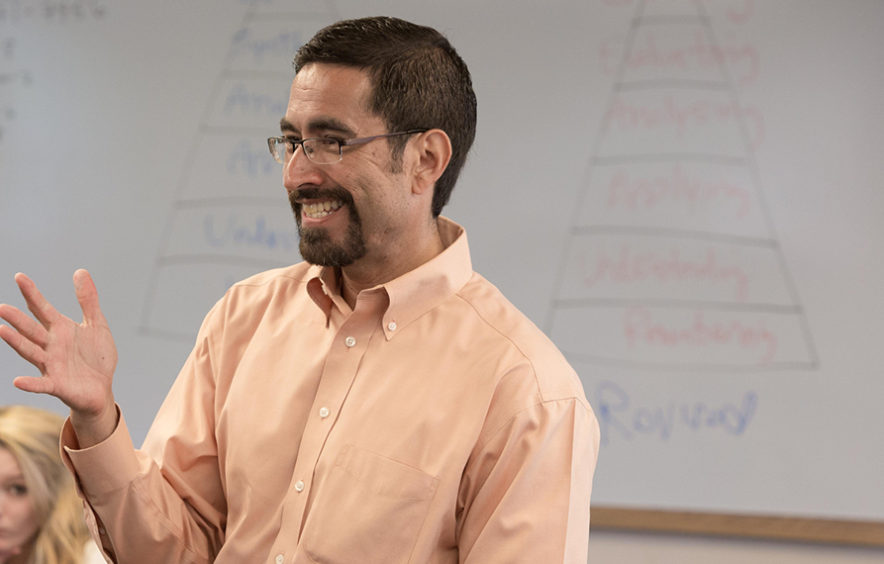 Your Career Options
Health care and medical social work positions are projected to grow by 20% through 2026. With an MSW concentration in Health & Wellness, your social work career could include:
Identifying how race and the social determinants of health contribute to health disparities, and how to approach these complex issues
Advocating for policy reform across systems as you gain a better understanding of the complex health care delivery system and its systemic barriers
Conducting comprehensive assessments and brief psychosocial interventions in all health settings
Incorporating holistic and whole-person care within any health practice setting
Completing program and community wellness assessments
Developing health promotion programs
Working in integrated behavioral health settings — particularly primary care
I am not in a traditional hospital social worker position, but the knowledge I gained in the concentration gave me a better understanding of the importance of health in all settings. I have even incorporated some of the wellness techniques and resources I learned in classes with my students.

Alexandria Forte, Alumni, MSW '16, FACES for the Future Program Manager, At-Risk Intervention and Mentoring Social Worker, Denver Health Medical Center Read More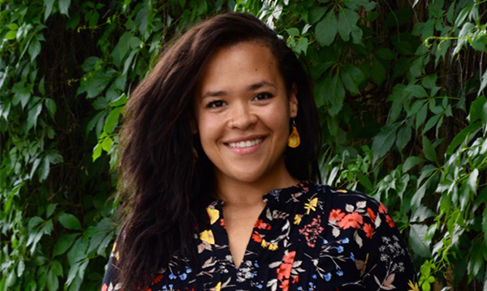 SOWK 4325
Evolving Perspectives and Trends in Health and Wellness
About this Course
This course provides an overview of the theories that inform social work practice in the field of health and wellness. Health as a concept is examined for its understanding and meaning in multiple practice settings, communities and cultures. While addressing evolving trends and ethics in health care practice settings, a range or topics are covered including systems perspectives and thinking, the intersection of health and mental health, wellness and prevention, social ecology of health promotion, client and person centered care, care management and health care disparities.
SOWK 4401
Integrated Health Care: Models and Practice
About this Course
This course provides an overview of the knowledge, skills and theory of integrated health care social work practice, where physical and behavioral health services are most often provided in a primary care medical environment. Students will learn roles/functions of the behavioral health professional and their effectiveness as a member of the collaborative care team. Incorporating knowledge of evidence-based practice models of care and behavior change theory, they will increase their practice abilities to effectively work at an advanced level of skill as an integrated care behavioral health provider. Strategies and skills in patient engagement, motivational enhancement and advocacy will be taught through case studies and group activities. Cultural competency and effective care planning in an integrated healthcare environment will be emphasized.
SOWK 4725
Mind-Body Connections in Social Work Practice
About this Course
This course teaches skills for implementing mind-body techniques, models for wellness assessments, and evidence-based mind-body strategies for intervention in client and community problems. An evidence-based approach creates a foundation for 1) understanding the mind-body connection that influences an individual's and community's physical, emotional, and social well-being and 2) the most efficacious methods for mind-body social work practice skills. Research evidence demonstrates that mind-body strategies are helpful for an array of concerns, such as military personnel with PTSD, adults with emotional regulation issues, academic concerns of stressed urban youth, community mobilization and emancipatory practice.
Explore some of our field education locations with a focus on Health & Wellness
Upcoming Early Application Deadline: Summer and Fall 2023 Denver Campus MSW Program and Denver Campus Advanced-Standing MSW Program
---