Explore GSSW
To get a real sense of GSSW's welcoming atmosphere and beautiful setting, please visit us in person. You can meet our faculty, staff and students, tour our campus and state-of-the-art building, and learn more about the ways our programs can be tailored to meet your interests and goals.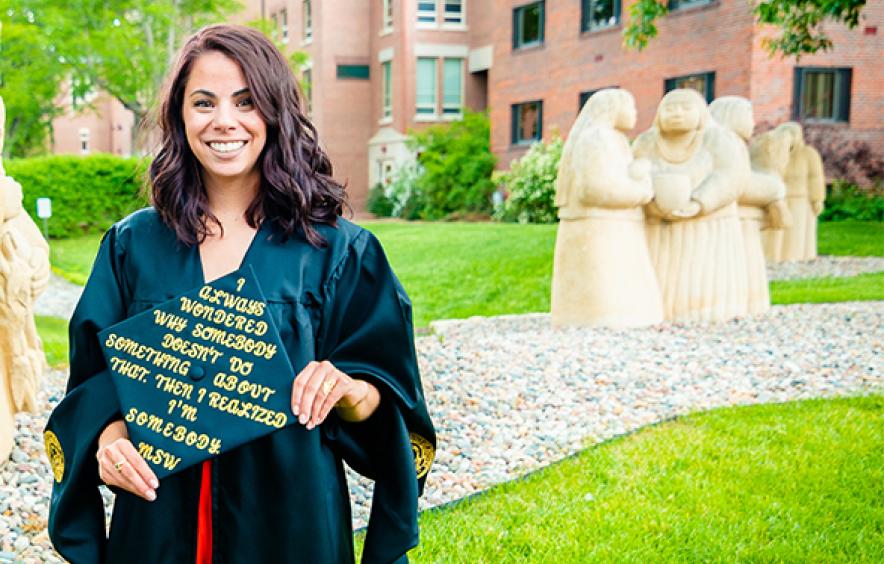 Prospective Denver Campus MSW Students
Information Sessions
If you are a prospective MSW student who has not yet been admitted to GSSW, we invite you to attend an on campus or online information session to:
One-On-One Visits 
We will be offering on-campus one-on-one visits starting winter 2021. Until then, we encourage you to sign up for a phone or Zoom call to speak with one of our admission ambassadors.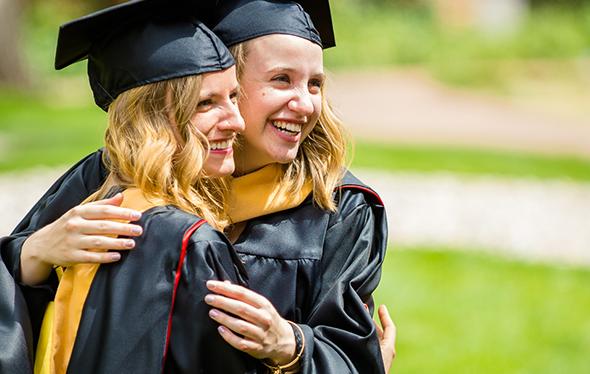 Thursday, Dec. 9, 2021
GSSW Virtual Dual Degree Information Session
We invite you to attend an online information session to learn more about GSSW's Dual Degree programs. There will be a presentation from our Dual Degree Coordinator as well as a Q&A with current Dual Degree students.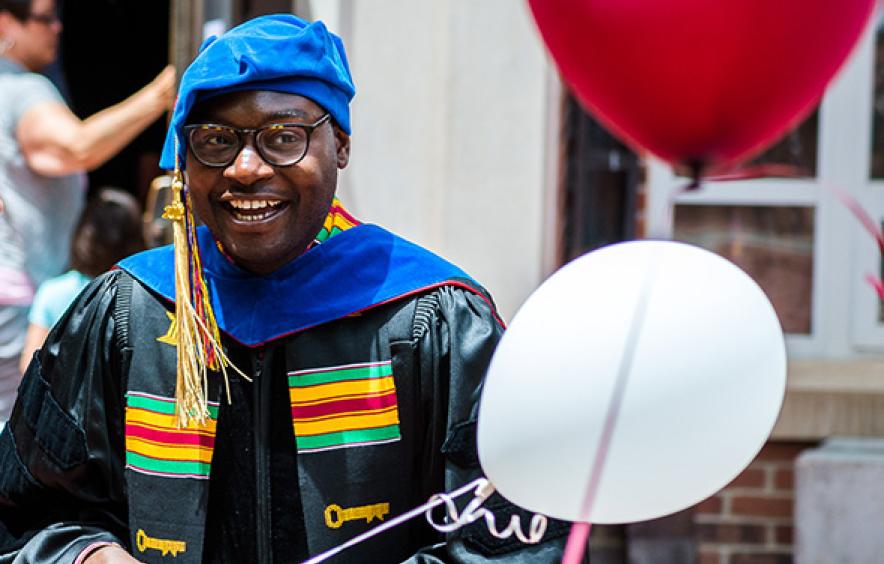 Prospective Doctoral Students
Online Information Sessions
Join one of our 2022 PhD Information Sessions where we will discuss the PhD program, career outcomes and the application process.
Meet the Admission Ambassadors
GSSW Admission Ambassadors are here to answer any questions you have regarding the application process, concentrations, certificates, curriculum plans, student life, financial aid and so much more. Ambassadors are current Denver-Campus Master of Social Work students so they have first-hand experience with our program, GSSW faculty and overall student life. Schedule a Zoom call to speak with an Admission Ambassador today!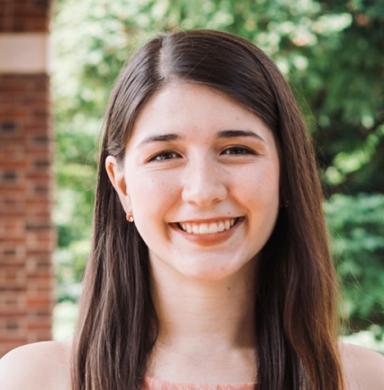 Daniela Barrio
Hometown: El Paso, TX
Concentration: Mental Health
Program: Two-Year MSW, foundation year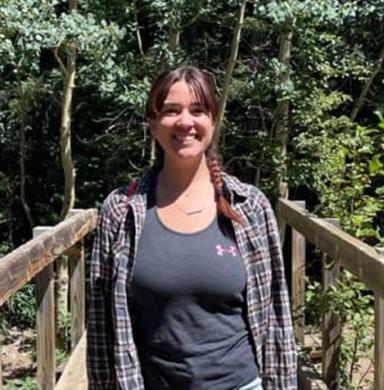 Emma Chabolla
Hometown: Silver Spring, MD
Concentration: Mental Health
Program: Two-Year MSW, foundation year
Eugena Choice
Hometown: Sugar Land, TX
Concentration: Family Systems Practice
Program: Two-Year MSW, foundation year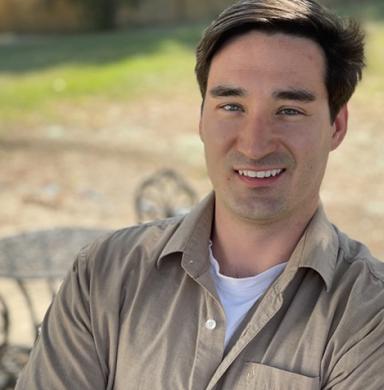 Jean-Claude "JC" Daly
Hometown: Fair Haven, NJ
Concentration: Mental Health
Program: Two-Year MSW, foundation year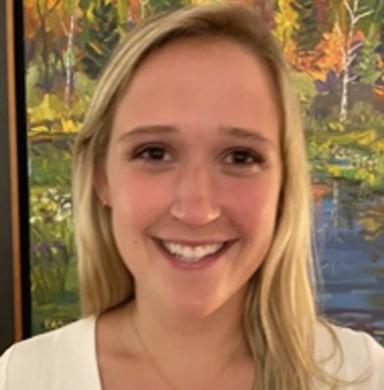 Morgan Garbe
Hometown: Needham, Massachusetts
Concentration: Mental Health
Program: Two-Year MSW program, foundation year
Virtual Continuing Education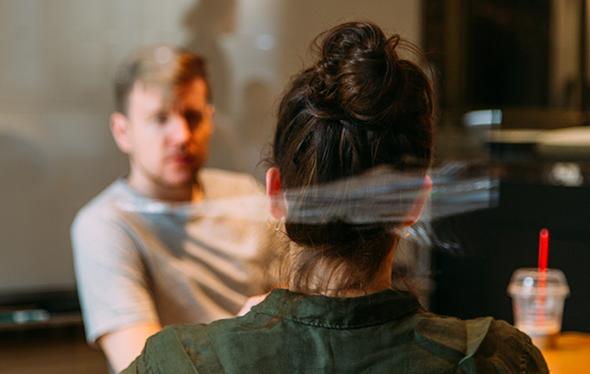 Wednesday, October 27, 2021
Leading Beyond White Supremacy
In this workshop, we will investigate how white supremacy has influenced leadership within the field of social work and other helping professions. More specifically, while decentering white supremacy culture, we will explore the forms of leadership integral to navigating and surviving systems of oppression–and reflect upon the question: how do we re-envision and build futures in which we lead outside the confines of white supremacy?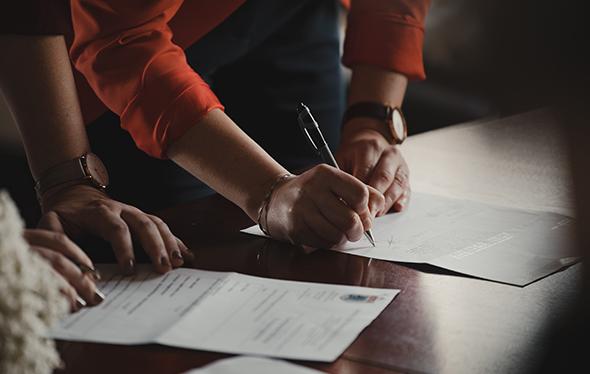 Wednesday, November 3, 2021
Helping Clients Navigate Legal Issues
Have you ever told a client you could not help them with a legal issue because you are not a lawyer? Do you change the subject when a legal question comes up because you don't know where to start? It is not unusual for non-attorney service providers to feel as overwhelmed by the legal system. In this session, an overview of the civil and criminal legal systems will be provided to help providers better identity legal issues and make connections to other resources for clients. We will discuss the Unauthorized Practice of Law, and what assistance non-attorneys can, and cannot, provide with legal issues. We will also discuss best practices for protecting client privacy when encountering legal matters, including what to do if you get a subpoena.