Explore GSSW
To get a real sense of GSSW's welcoming atmosphere and beautiful setting, please visit us in person. You can meet our faculty, staff and students, tour our campus and state-of-the-art building, and learn more about the ways our programs can be tailored to meet your interests and goals.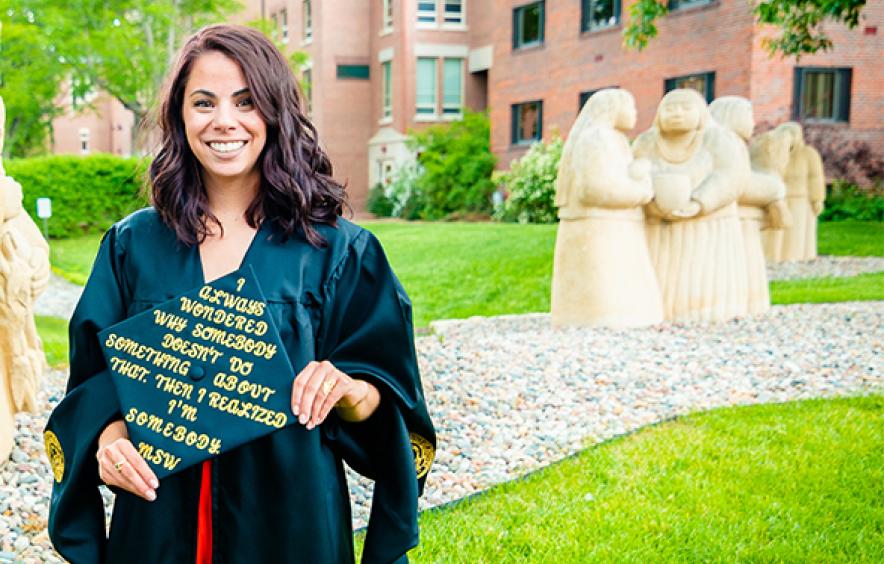 Prospective Denver Campus MSW Students
Information Sessions
If you are a prospective MSW student who has not yet been admitted to GSSW, we invite you to attend an on campus or online information session to:
One-On-One Visits 
Due to the COVID-19 pandemic, all in-person information sessions are postponed until further notice. Until then, we encourage you to sign up for a phone or Zoom call to speak with one of our admission ambassadors.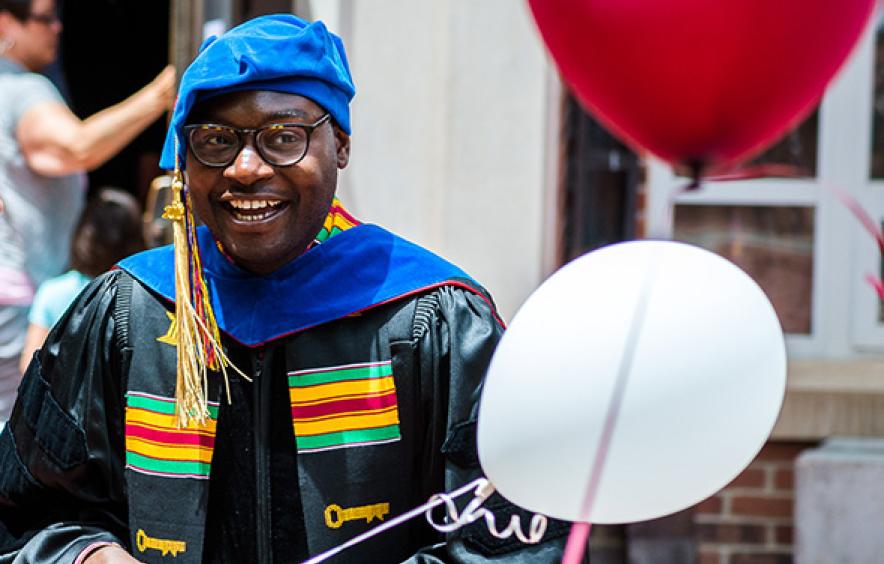 Prospective Doctoral Students
Online Information Sessions
We will host 2022 PhD Information Sessions in Winter 2022 where we will discuss the PhD program, career outcomes and the application process.
Meet the Admission Ambassadors
GSSW Admission Ambassadors are here to answer any questions you have regarding the application process, concentrations, certificates, curriculum plans, student life, financial aid and so much more. Ambassadors are current Denver-Campus Master of Social Work students so they have first-hand experience with our program, GSSW faculty and overall student life. Schedule a Zoom call to speak with an Admission Ambassador today!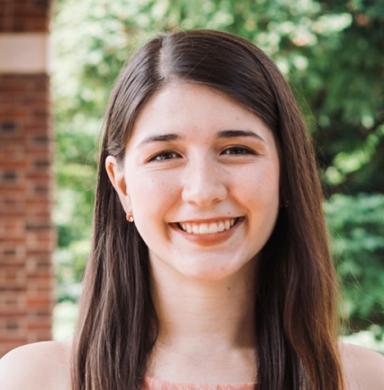 Daniela Barrio
Hometown: El Paso, TX
Concentration: Mental Health
Program: Two-Year MSW, foundation year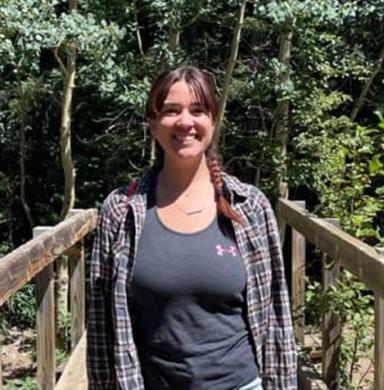 Emma Chabolla
Hometown: Silver Spring, MD
Concentration: Mental Health
Program: Two-Year MSW, foundation year
Eugena Choice
Hometown: Sugar Land, TX
Concentration: Family Systems Practice
Program: Two-Year MSW, foundation year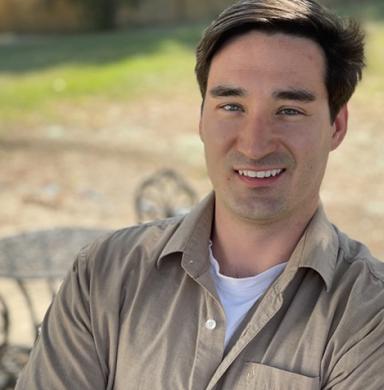 Jean-Claude "JC" Daly
Hometown: Fair Haven, NJ
Concentration: Mental Health
Program: Two-Year MSW, foundation year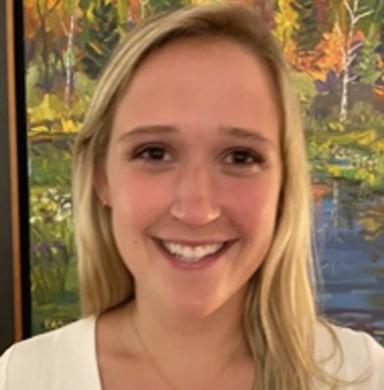 Morgan Garbe
Hometown: Needham, Massachusetts
Concentration: Mental Health
Program: Two-Year MSW program, foundation year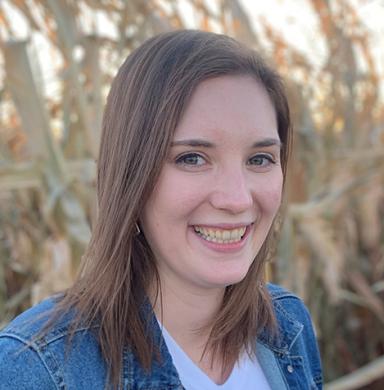 Bekah Litz
Hometown: Wheat Ridge, CO
Concentration: Family Systems Practice
Program: Two Year MSW, concentration year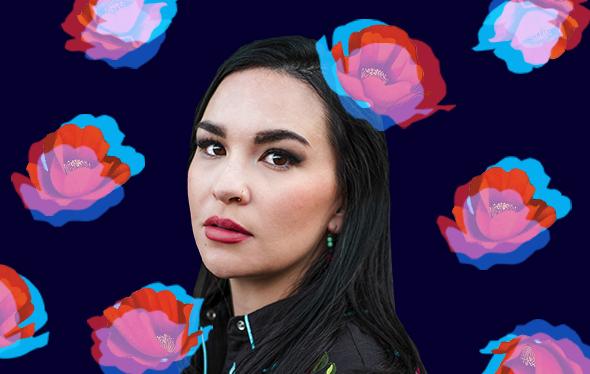 January 20, 2022
Catalyst Series for Social Justice: Kali Fajardo-Anstine: The Power of Storytelling
In this interactive webinar, Fajardo-Anstine will discuss her book Sabrina & Corina and discuss storytelling as a way to retain history and promote social justice. Her writing and lectures reflect her own heritage as a Colorado Chicana with roots in Indigenous, Latina, and Filipino cultures.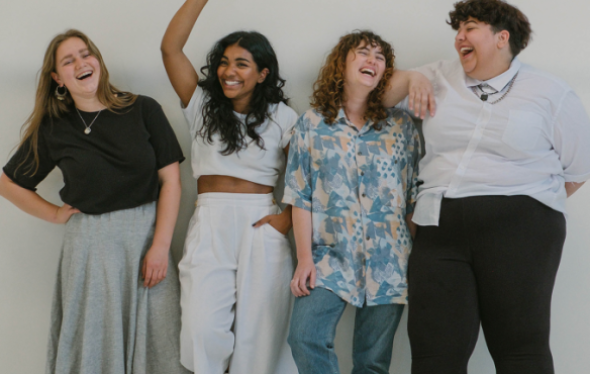 February 10 & 11, 2022
Check Yourself on Indigenous Invisibility, Anti Blackness, and White Supremacy Culture
This experiential workshop centers self-assessment and reflection for BIPOC social workers and will utilize historical and contemporary information. Attendees will be coached on tools and techniques such as powerful questions, journaling prompts to explore the indicators of anti-blackness, indigenous invisibility, and white supremacy culture, when considering how we interact and advocate for our clients.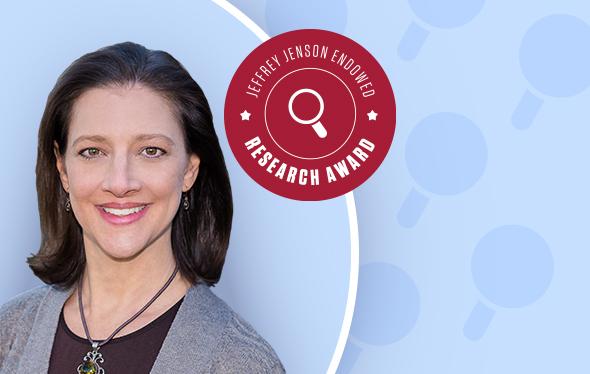 February 16, 2022
Beyond Statistical Significance: Lessons Learned from 20 Years of Intervention Research
In this inaugural Jeffrey Jenson Research Award address, Dr. Heather Taussig will discuss the development, testing, and implementation of Fostering Healthy Futures, a preventive intervention for children who have experienced involvement in the child welfare system.