Are you passionate about prevention, curious about child and youth development, and interested in developing new ways to promote positive outcomes for young people from diverse communities? A master's degree in social work with a concentration in Children & Youth: Risks and Healthy Development will prepare you to work across developmental stages from birth to early adulthood in settings that include mental health clinics, family services, community and government agencies, schools, youth programs, treatment centers and juvenile justice facilities.
Using a strengths-based resilience framework, you'll learn to apply theories and methods for youth development, assessment, prevention, early intervention, and clinical treatment with children and adolescents. Coursework emphasizes equitable, culturally-responsive and developmentally-appropriate practices that increase protective factors such as positive youth-adult relationships, and decrease risk factors like substance use.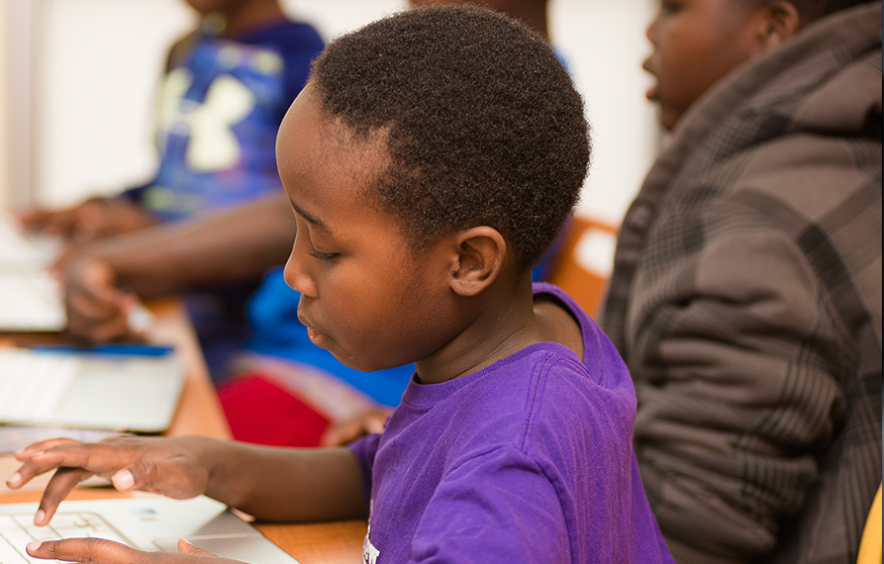 Your Career Options
Employment of child, family and school social workers is projected to grow 14 percent by 2026 —faster than the average for all occupations. More school social workers will be needed as student enrollments increase. With an MSW concentration in Children & Youth: Risks and Healthy Development, your social work career could entail:
Conducting individual and group therapy with children and adolescents using trauma-informed approaches
Partnering with young people to address pressing community issues
Developing and implementing restorative justice programs
Delivering interventions to prevent bullying, school dropout, delinquency and substance use
Advocating for policy reform across systems, including juvenile justice, education and mental health
Promoting positive youth development by building youths' skills and competencies through after-school programs
Adapting policies and practices across systems to be developmentally and culturally responsive 
SOWK 4715
School Social Work Interventions
About this Course
Designed to give students the ability to identify, understand and apply the varied roles of school social worker. Examines politics of education, the educational organizational structure, special education law and process, collaborative teamwork with school and community professionals and intersystem case coordination. Emphasis placed on meeting the needs of special education populations through assessment, intervention and evaluation and on preventive programs for children and youth at risk for school failure, truancy and dropping out.
SOWK 4412
Practice Elements in Interventions with Children and Youth
About this Course
This course offers an integrative framework of theory and research to intervene with children and adolescents in school, family, and community-based agencies. Interventions include both direct work with children and collaborative/conjoint work with parents. Techniques include common elements across empirically-supported interventions such as cognitive-behavioral therapy, behavioral treatment, client centered treatment, social skills training, and parent management training. Intervention strategies are described across four primary problem areas common among children/adolescents: anxiety, depression, disruptive behavior, and attention deficit disorder. For each of these problem areas, intervention techniques are demonstrated, practiced in class, implemented in field placements, and monitored for client progress. The use of empirically-supported interventions is discussed from a multidimensional perspective with consideration for cultural context and adaptations necessary for particular client groups.
SOWK 4425
Positive and Community Youth Development
About this Course
This course provides an overview of the "community and positive youth development" approach to providing social services to children and adolescents. Many services for young people focus on negative outcomes such as behavior problems, pregnancy, violence, drug abuse, and truancy. These services are supposed to "fix" the small minority of kids who are "broken" in some way. The community and positive youth development perspective stresses that all youth need a variety of supports and opportunities to develop into healthy, contributing adults. This course considers how such an approach to social service delivery can be applied across different organizational settings (e.g., schools, government agencies, and non-profits) to promote the well-being of American youth from diverse cultural backgrounds.
Explore some of our field education locations with a focus on Children & Youth: Risks and Healthy Development
Upcoming Early Application Deadline: Summer and Fall 2023 Denver Campus MSW Program and Denver Campus Advanced-Standing MSW Program
---