Are you interested in aging and working with older adults to promote their quality of life and independence? Then a master's degree in social work with a concentration in Aging Services and Policy may be for you.
Through specialized coursework and field experience, the concentration prepares social workers to practice across the continuum of services for older adults and their families, including health, behavioral health, memory care, community and residential settings. We emphasize culturally responsive practice to address the increasing diversity among older adults locally, nationally and internationally. With an MSW concentration in Aging Services and Policy, you'll also learn to intervene in social justice issues impacting older adults — such as access to health and long-term care, elder abuse and neglect, and financial exploitation — through education, management, program development, advocacy and policy.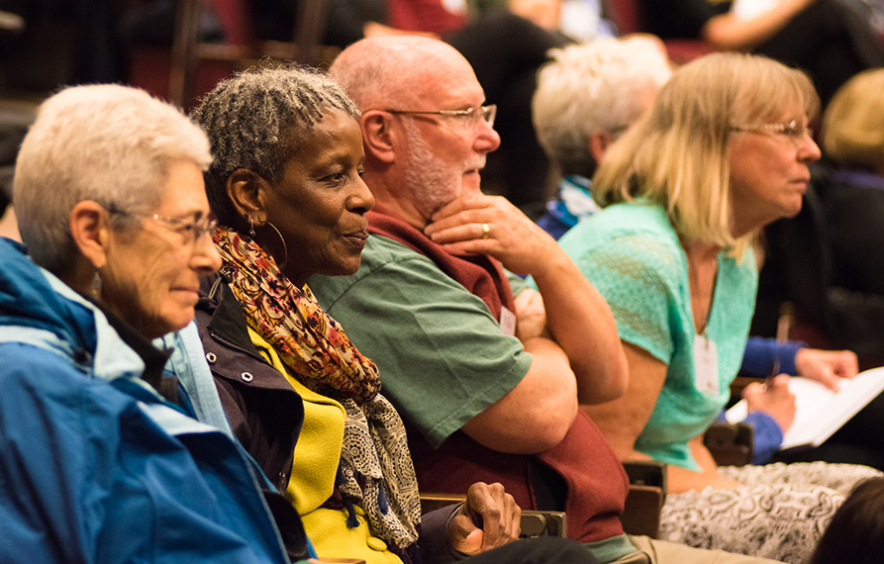 Your Career Options
Social work jobs serving seniors are plentiful, and geriatric social work is among the nation's top 20 careers in terms of growth potential. With an MSW concentration in Aging Services and Policy, career options include:
Counseling and care management in hospice, community mental health centers, long-term care and private practice settings
Serving as a first responder to crisis situations such as homelessness, elder abuse, neglect and financial exploitation
Conducting program development, planning and evaluation of aging services in government agencies and nonprofits
Building aging service models to focus on wellness, quality of life, meaning and community
Advocating and innovating aging services to promote social justice for all older adults
SOWK 4240
Intergenerational Justice
About this Course
This course will engage you in the conversation, scholarship, and social work practice issues related to how social justice is promoted across age groups and generational cohorts (i.e., baby boomers, generation X, millennial generation). While looking at debates for how families, local communities, states, and nations link age to power, decision-making, funding, and access to resources, the course also examines persistent issues of injustice and inequality.
About this Course
This course provides an overview of social policy and service delivery issues in gerontology. It includes a critical review of rapidly developing policy issues, as well as an overview of U.S. health care and social service delivery systems serving older adults. The course encourages students to participate in critical analysis of issues and to develop and analyze innovative proposals to improve policy and programs for older adults. This course fulfills the policy requirement for the Aging Services and Policy concentration.
SOWK 4445
Social Work Assessment and Intervention in Aging
About this Course
This course focuses on biological, neurological, psychological, social, spiritual, and environmental aspects of late life as a foundation for the delivery of assessments and interventions to older adults. This course presents information on demographic projections, population trends, and theoretical perspectives that inform gerontological social work practice. This class additionally focuses on the unique nature of social work with this diverse population including a continuum of care services for older adults, interdisciplinary nature of helping services, dynamic nature of aging for multiple vulnerable older adults such as those facing institutionalized oppression, and specific attention to elder wellness.
My Aging Policy class tied policy learning to what was actually happening in the Denver older adult community. [The professor] helped us make professional connections, which continue to serve me well today.

Chandra Matthews, MSW '00, Director, Jay and Rose Phillips Senior Solutions Center, Jewish Family Service of Colorado Read More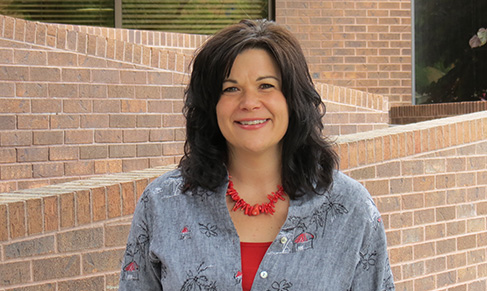 Explore some of our field education locations with a focus on Aging Services and Policy
Upcoming Early Application Deadline: Summer and Fall 2023 Denver Campus MSW Program and Denver Campus Advanced-Standing MSW Program
---