Best Graduate School Rankings
GSSW is listed among nation's top graduate programs in latest U.S. News ranking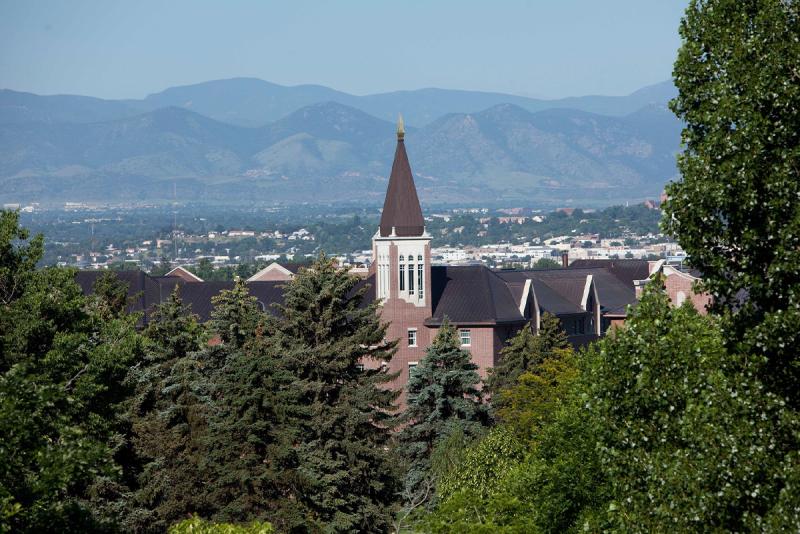 U.S. News & World Report has ranked the University of Denver Graduate School of Social Work (GSSW) 11th among the nation's social work graduate schools. The school was previously ranked 17th. 
"We are humbled and honored to be recognized among the nation's best social work graduate programs," says Morris Endowed Dean and Professor Amanda Moore McBride. "Still, we know that the true value of our school is in the impact we make in the world — in the work of our graduates who are transforming lives as social workers, in the deep community impact of our research and scholarship, in our collective efforts to advance equity and justice." 
Social work graduate schools are included in the 2023 U.S. News Best Health Schools rankings, which are based solely on the results of peer assessment surveys sent to deans, other administrators, and faculty at accredited degree programs or schools (298 social work programs are accredited by the Commission on Accreditation of the Council on Social Work Education). 
GSSW enrolls nearly 1,500 MSW students in its Denver Campus, Western Colorado, Four Corners, and online MSW@Denver programs. The school also offers a social work doctoral program, several dual-degree master's programs, and a variety of continuing education options. Across all programs, GSSW focuses on preparing students to lead social change as social workers. 
A focus on community, justice and "science for action" is at the heart of the school's research enterprise as well. Federal funds comprise 63% of GSSW's $11.5 million in annual research expenditures, and the school accounts for 30% of the University's total research expenditures. The University was recently designated a Research 1 (R1) institution. GSSW also counts several American Academy of Social Work and Social Welfare Fellows among its faculty: Winn Professor for Children and Youth Kimberly Bender, Winn Professor Emeritus Jeffrey Jenson, Professor Lena Lundgren, and Dean Emeritus James Herbert Williams. 
"An unwavering commitment to social and racial justice is at the heart of everything we do here," McBride says. "Our faculty and staff work tirelessly and creatively to maintain that focus and respond to real-world community needs throughout the GSSW educational experience, our research and scholarship, and our operations."