Western Colorado MSW Program
Preparation for Rural Social Work Practice
Based in Glenwood Springs, Colorado, our Western Colorado MSW Program and Western Colorado Advanced-Standing MSW Program bring our top-ranked master of social work program to the state's Western Slope, strengthening the region's professional social work infrastructure. With a specialization in Advanced Social Work Practice and an emphasis on equity, you'll be prepared to meet the unique needs of rural and mountain communities, such as the urgent need for more behavioral health treatment providers.
Social work is one of the nation's most in-demand professions, and the need for social workers in rural areas is particularly acute. Whether you're seeking a new career in social work or seeking an MSW to advance your current career, the Western Colorado programs will prepare you to practice social work in a variety of settings, such as behavioral and integrated health, counseling and therapy, substance abuse treatment, school social work, nonprofits and more. You also will be on track to pursue licensure as a licensed clinical social worker (LCSW) after graduation.
View Western Colorado MSW Program Options
Get to Know Glenwood Springs
Nestled in the heart of the Rocky Mountains, Glenwood Springs, Colorado, is a gateway to the state's Western Slope and a hub for its mountain communities. From Montrose in the south to mountain communities such as Leadville, Steamboat Springs or Breckenridge, you can live anywhere on the Western Slope while pursuing your MSW. You won't find the congestion or fast pace of major cities. What you will find is a relaxed rural lifestyle in an area known for its hot springs, scenic beauty and outdoor recreation (skiing, mountain biking, river rafting, rock climbing, fly fishing and more). You'll also discover that it's easier to network and build relationships in a smaller community like Glenwood Springs.
Want to learn more about the Western Colorado MSW Programs?
16-18
With a cohort of no more than 18 people, you'll start and finish your degree with the same group of students, forming close bonds with classmates and your professors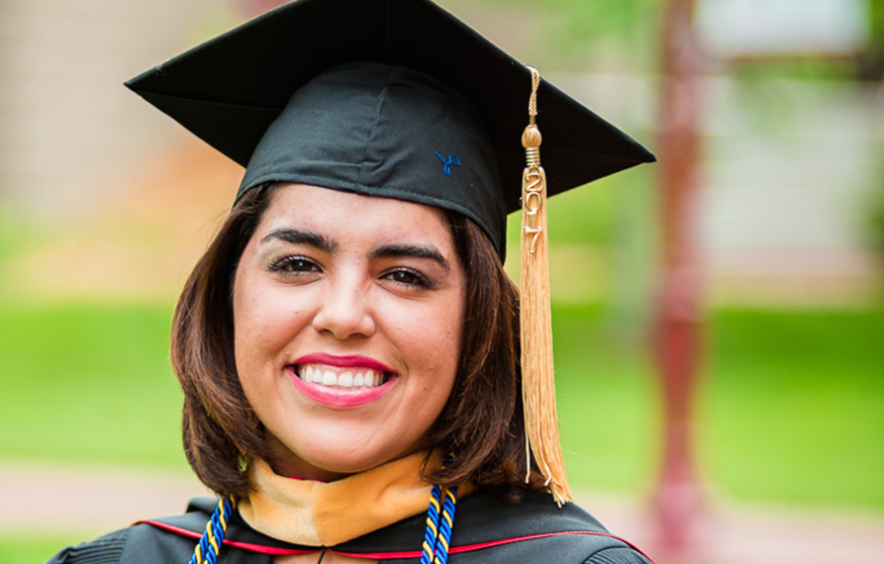 Western Colorado MSW Program Format
You'll take classes on Friday afternoons and evenings, which means you can work while completing your degree. Our field team can help you locate employment that can be combined with your field placements (depending on site employment availability).
Courses are taught in person in Glenwood Springs, online and through video conferencing with faculty on the Denver campus. During summer, Graduate School of Social Work faculty and local social work professionals teach intensive courses in Western Colorado. Students have online access to the University of Denver Library and on-site access to a full-time faculty member. Our career services team will support you in your job search after graduation.
Western Colorado MSW Program
This format is for students who have a bachelor's degree in any field other than social work. You'll focus on the foundation curriculum in your first year, developing a generalist perspective and basic skills for working with individuals, families, groups, communities and organizations. In your second year, you'll start your specialization curriculum in Advanced Social Work Practice. You will complete two field internships — one each year — in your community.
Program length: 6 quarters (students have summers off)
Final application deadline: November 15, 2024
Next start date: September 2025
More Information
Western Colorado Advanced-Standing MSW Program
This format is for students who already have a bachelor of social work degree that's accredited by the Council on Social Work Education. You'll take courses rooted in social justice during the first quarter and then start your specialization curriculum in Advanced Social Work Practice while completing a field internship in your community.
Program length: 4 quarters
Early application deadline: November 15, 2023
Next start date: July 2024
More Information
Explore some of our Western Colorado field internship placements
I am proud to represent social work in Western Colorado. Issues of social and environmental justice in our rural and mountain communities are important. It's exciting to bring social work to this part of the state as we build the local workforce.

Western Colorado MSW Program Director Rachel Forbes, Faculty Read Bio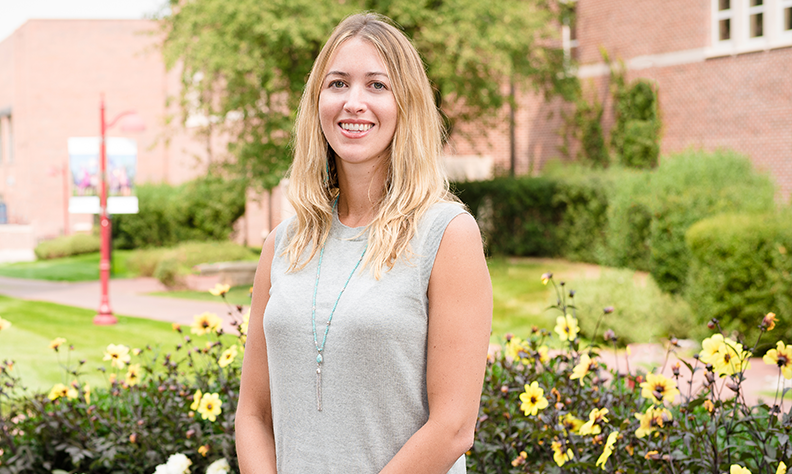 2023 Western Colorado Advanced-Standing MSW Program Early Application Deadline
---