Post-Master's Certificates
The Graduate School of Social Work offers post-master's certificate programs for professionals in all disciplines. You can develop new expertise or expand your skill set in an area of specialty; plus, an added certification could help you continue to prosper in your career. Current certificate options are outlined below, but additional certificate programs are forthcoming. Please request information to stay informed of upcoming program dates and new certificate opportunities. 
A non-credit certificate of completion will be issued upon completion of each program. To be eligible for a certificate program, you must hold a master's degree in any discipline.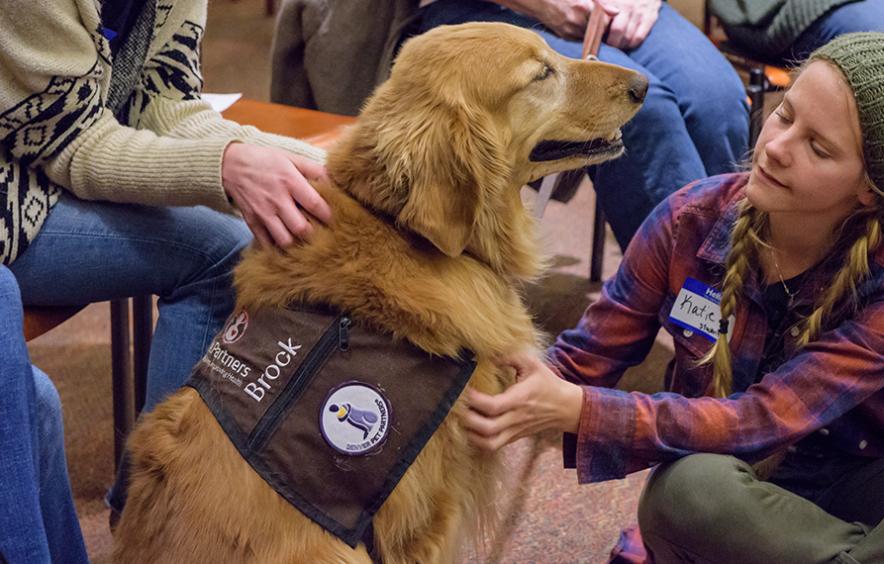 Canine-Assisted Intervention Specialist Certificate (CAIS)
The Canine-Assisted Intervention Specialist Certificate (CAIS) is an advanced, 7-month, online professional development program offered at the Institute for Human-Animal Connection at the University of Denver. CAIS is the perfect continuing education opportunity for human-animal interaction professionals who are looking to further their knowledge, skills, and ethical practice with canines.
CAIS 2023 Cohort 1 Schedule
Orientation Workshop (online): February 23 – 24, 2023
Canines 1: February 27 – April 16, 2023
Canines 2: May 1 – June 18, 2023
Canines 3: July 10 – July 30, 2023
Learn More
GSSW Institute Certificates

Butler Institute Academy of Professional Coaching
Coaching is an essential component of successful change implementation. Designed to meet the unique needs of child welfare professionals and agencies seeking to develop professional coaching programs for their employees, the Butler Institute Academy of Professional Coaching will train you to work as a professional coach who is ready to design and implement impactful coaching relationships in support of a skilled child welfare workforce.
Learn More

IHAC Professional Development Certificates
The Institute of Human Animal Connection offers a range of programs for Graduate Students and Professionals to individuals interested in learning more about the human-animal bond. Through their continuing education certificates, they work to elevate the value of the living world and the interrelationship and health of people, other animals and the environment with ethics and welfare at the forefront.
Learn More