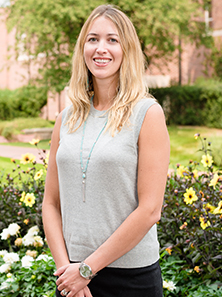 Rachel Forbes
Associate Professor of the Practice of Social Work, Western Colorado MSW Program Director
Faculty
Graduate School of Social Work
What I do
I am proud to represent social work in Western Colorado. Issues of social and environmental justice in our rural and mountain communities are important. It's exciting to bring social work to this part of the state as we build the local workforce.
Concentrations
Advanced Social Work Practice
Professional Biography
Associate Professor Rachel Forbes, MSW, launched the Western Colorado MSW Program in 2013. Since then, she has lead the development and implementation of a program which has graduated over 40 MSW students from across the region. Forbes serves as co-chair for the Council of Social Work Education Committee on Environmental Justice and collaborates with a number of local and regional boards on behalf of the Western Colorado MSW Program.
Degree(s)