Social Work Continuing Education Online Courses
Options for Ongoing Learning
At the Graduate School of Social Work, learning doesn't stop at graduation. We provide a wide range of continuing education (CE) offerings for alumni and the wider community. Due to COVID-19, all continuing education opportunities are now 100% online. We cover topics that will help you enhance the professional skills you'll need most during this challenging time. All courses will be taught via Zoom, DU's preferred video conferencing software. Register for an upcoming session below. 
Have an idea for a Continuing Education event? Email our Office of Community Engagement
Connect
All workshops include CEs approved for clinical social work licensure in the State of Colorado. CEs are equivalent to contact hours. They do not include accredited CEUs – check your local regulations if you are licensed in another state or for another profession.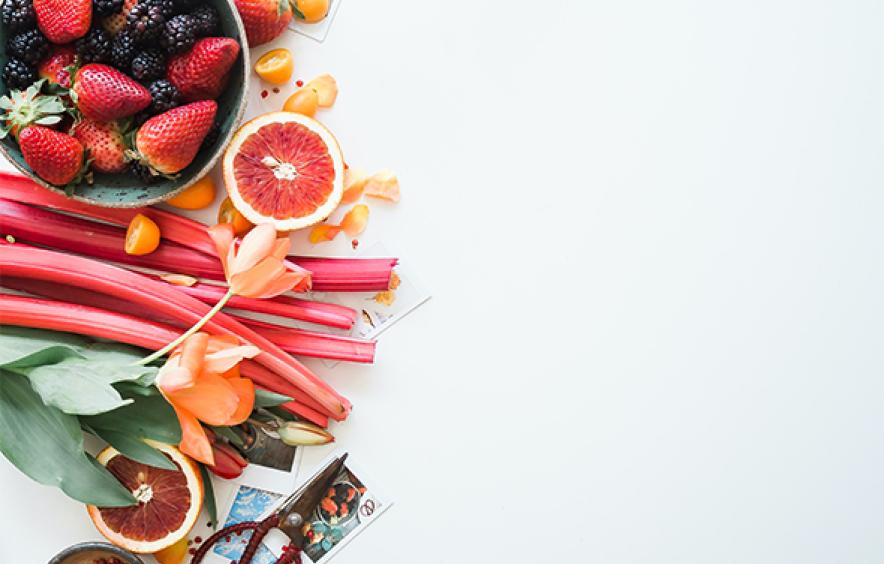 Intuitive Eating 101
EVENT POSTPONED—new date is coming soon.
This session will take a look at what Intuitive Eating (IE) is (and what it is not). At its core, IE is an evidence-based, weight-inclusive, mind-body eating framework. During our time together, we will discuss the ten foundational IE principles and the common myths about IE, what the science actually says about weight and health and the importance of including the Health at Every Size movement in our social justice work. We will also begin to explore our own narratives around eating, exercise and weight and how our personal stories impact the work we do in mental health.  
Learning objectives:  
Explain what IE is.  
Understand the difference between IE, mindful eating and other eating approaches. 
Debunk common IE myths. 
Understand weight science and the science behind IE.
Describe the Health at Every Size movement.
Identify important pieces of their own personal narratives around eating, exercise and weight. 
Cost:
$45 General
$25 GSSW Affiliate (alumni, adjunct and field instructors)
Free to GSSW Students
*Limited to the first 10 students, email GSSWevents@du.edu to be put on a waitlist if registration is filled.
Bio: Shelly Annameier

Shelly Annameier, MS, is a Marriage and Family Therapist (Candidate) and Certified Intuitive Eating Counselor in Fort Collins, CO. Shelly is deeply committed to helping clients return to their authentic selves and strengthen their relationships through therapeutic experiences grounded in self-discovery, community connection, and the natural world. She currently serves as a therapist in private practice, is co-founder of Wildfire Wellbeing, and is a mindfulness guide/yoga instructor (RYT-200) on wilderness trips for True North Treks.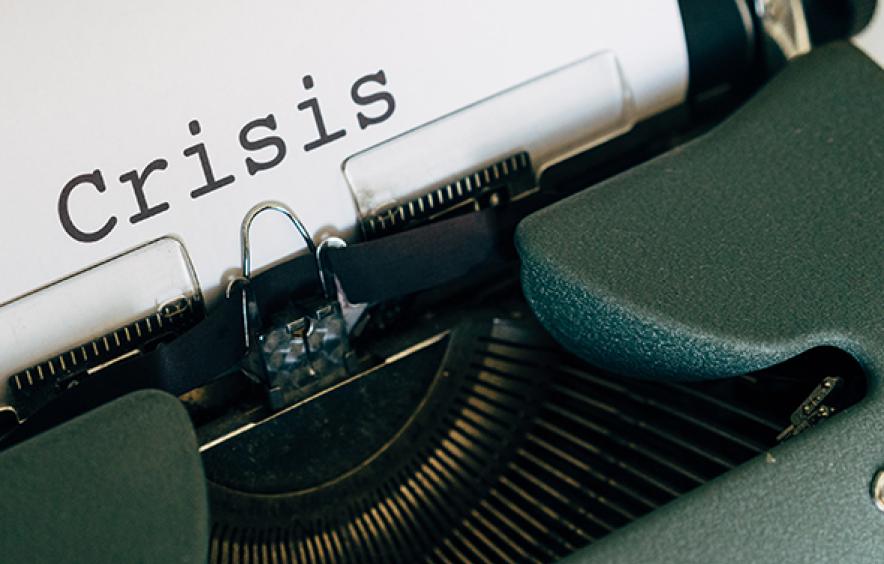 Managing Difficult Situations Now
Tuesday, November 10 & Wednesday, November 11, 2020, 1-3 p.m. 2CE
In this two-part session, learn how through leveraging creativity and mindfulness, and attending to your judgments, emotions and physical sensations, you can reduce stress. 
Attendees will understand how to embrace ambiguity and manage difficult situations in ways they can be proud of and based on context (the present) and not habit (usually influenced by emotional baggage). You will walk away with different ways to attend to judgments, emotions and physical sensations to develop self-awareness, breathing techniques as a centering and calming tool, and ways to create a vision of your highest and best self to guide you through your challenges.  
This session is experiential and highly interactive. 
Cost:
$60 General 
$40 GSSW Affiliate (alumni, adjunct and field instructors) 
Free to GSSW Students
*Limited to the first 15 students, email GSSWevents@du.edu to be put on a waitlist if registration is filled.
Bio: Adriana Medina-López-Portillo

Dr. Adriana Medina-López-Portillo teaches topics on diversity, inclusion, social justice, and intercultural and interpersonal communication. A Personal Leadership, Emotional Intelligence and intercultural, and diversity trainer, she is also a teacher of Intentional Creativity, an approach to creating that yields access to who individuals are now and who they are becoming, and what is possible for them and their unfolding future. She mostly uses painting, drawing and writing for the Intentional Creativity processes she facilitates.  
Register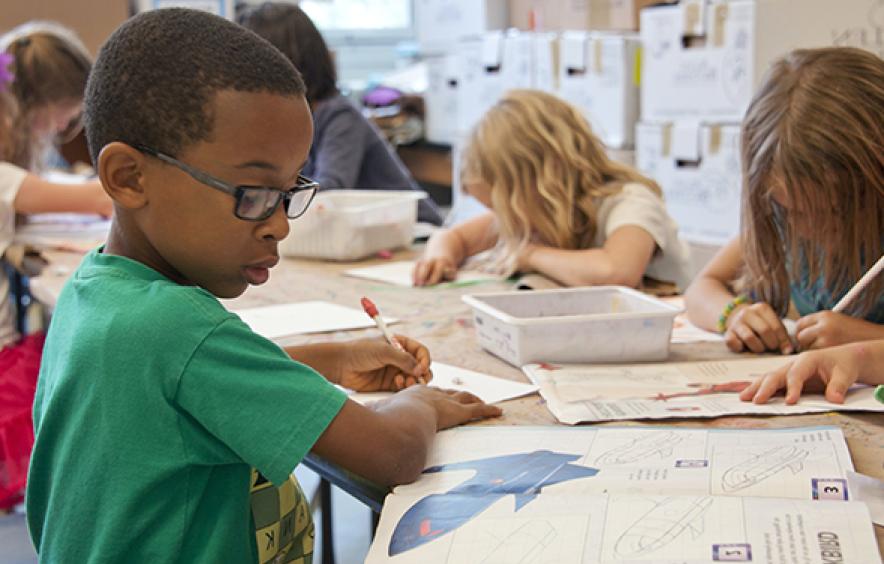 Trauma-informed and Culturally Responsive Practices in Schools
Monday and Tuesday, November 16-17, 2020 , 11 a.m.-1 p.m. 4 CE
This two-session workshop will discuss the impact of trauma and chronic stress and how it shows up on an individual and systemic level within our school communities. Gain an understanding of racial stress as a form of trauma and explore the shift in worldview experienced by students facing racial trauma, and its impact on learning and engagement. We will discuss how you can respond with compassion and understanding as well as review strategies for promoting anti-racist, trauma-informed school communities through the integration of cultural humility and equity. 
Cost:
$60 General
$40 GSSW Affiliate (alumni, adjunct and field instructors) 
Free to GSSW Students
*Limited to the first 15 students, email GSSWevents@du.edu to be put on a waitlist if registration is filled.
Bio(s): Xochilt Alamillo & Laura McArthur

Xochilt Alamillo has a BS in Human Services from the Metropolitan State University of Denver and a MSW from the University of Denver. After completing her master's degree, she served as a school-based therapist and trauma informed consultant in schools. She is currently a doctoral student at DU and serves on the board of Resilient Futures, a nonprofit promoting safe, equitable and resilient communities for all youth. 

Laura McArthur, PhD, is the Co-Founder of Resilient Futures, a Colorado-based nonprofit whose mission is to promote safe, equitable, and resilient communities for all youth. Dr. McArthur is also an Assistant Clinical Professor at the University of Colorado's START Center in the School of Medicine. She has worked in schools for over ten years, leading hundreds of trainings, providing on the ground consultation, supervising and providing school-based clinical services. 
Register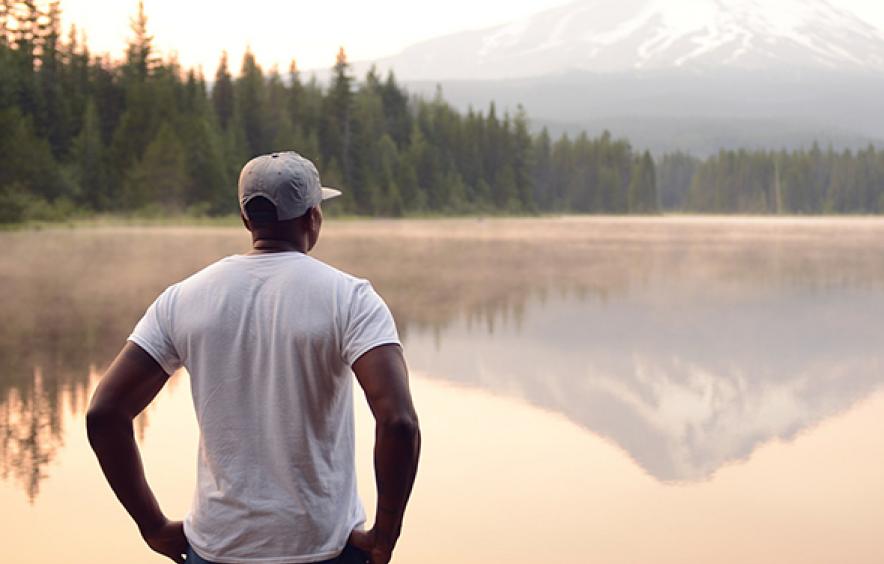 Living with Purpose: A Brief Overview of Logotherapy
Monday, December 7, 2020, 11 a.m.- 1 p.m. 2 CE
This workshop will present a brief overview of Logotherapy, including the most important elements of Viktor Frankl's philosophy and clinical approach to wellness. In the first hour, we will review Frankl's personal history and the impact his experiences had on the formation of his approach to health and wellness, the three tenets of Logotherapy, Frankl's dimensional ontology, and, Frankl's approach to understanding and finding meaning in life (Meaning Triangle, the Demand Quality of Life, Existential Crisis and Noögenic Neurosis).  
In the second hour we will review the "Tragic Triad" and explore supporting healthy outcomes using the Tools of Logotherapy (Socratic Dialogue, Meaning-Making, engaging Self-Transcendence and Change of Attitude). Participants will be given an opportunity to fill out their own "Meaning Triangle" in response to a difficult life situation.  
Cost:
$45 General
$25 GSSW Affiliate (alumni, adjunct and field instructors)
Free to GSSW Students
*Limited to the first 10 students, email GSSWevents@du.edu to be put on a waitlist if registration is filled.
Bio: Kate Hoffmann

Kathryn Hoffmann, LCSW, has over 25 years of experience as a licensed clinical social worker working with individuals, couples, children and families in many different settings. Most recently, Kate was the Chief Program Officer for the Institute for Life & Care, providing training curriculum and leadership for programs based in Logotherapy. She holds a diploma in Logotherapy and Existential Analysis from the Viktor Frankl Institute of Ireland on behalf of the International Association of Logotherapy and Existential Analysis, Vienna. 
Register
Canine-Assisted Interventions Specialist Certificate
Jan. 21, 2020 – July 3, 2021 21 CEUs
Mental health and education professionals are thoroughly trained to work with human clients, and volunteers sometimes receive a brief orientation to the client population they'll work with. To practice ethically and humanely, however, both professionals who integrate dogs into their practice also need equivalent information about their canine partners and experience working with dogs. The canine-assisted intervention specialist (CAIS) certificate provides the knowledge and experience you need to ensure a therapy dog's welfare and well-being in professional settings.
Students examine their own preferences and biases about dogs as the program delves deeply into topics such as canine behavior, selection, training and health and wellness. At the end of the program, students will have a deeper understanding of the needs of their canine partners, they will have practiced training dogs for specific skills helpful in animal-assisted interventions, and they will have increased knowledge of the ethics and standards involved in working effectively and humanely with dogs in animal-assisted interventions. Visit IHAC's web site to learn more about the certificate and to see the application requirements. Students that complete the certificate will earn 21 continuing education units documented on a University of Denver transcript. 
Cost: $3,500
Bio: Philip Tedeschi

Some of Philip Tedeschi's best friends are animals. He studies and teaches on the intricate relationship between people, domestic and wild animals, and the natural world. Tedeschi is the executive director of the Institute for Human-Animal Connection and a clinical professor at the Graduate School of Social Work. He is globally recognized for expertise in the clinical methods of animal-assisted Interventions and coordinates the school's animal-assisted social work certificate program for master of social work (MSW) students, as well as the animals and human health global professional development certificate program. He received his MSSW degree from the University of Wisconsin-Madison, where his specialization was the bio-affiliative connection between people and animals.

Tedeschi's research, scholarship, presentations, training and community practice work have focused on human-animal interactions, conservation, human ecology, causes of violence toward people and animals, environmental social work, experiential therapy and forensic social work practice. Tedeschi is a certified Master Therapeutic Riding Instructor, former course director and instructor with Outward Bound, wilderness medical technician, forensic evaluator and has many years of experience in non-traditional therapeutic approaches with children, adults and families. He specializes in the therapeutic potential of human-animal interaction, trauma informed methods and intervention in interpersonal violence, including assessment and intervention with animal abuse.

Bio: Jen Pearson

Jen Pearson entered the social work profession after years of working as a riding instructor and dog handler. Her clinical work has focused on utilizing animal-assisted interventions with at-risk youth in settings such as Green Chimneys Children's Services, the Griffith Centers for Children and The Hole In The Wall Gang Camp, as well as Pet Partners and PATH International. In addition to her MSW and Animal-Assisted Social Work certificate from the University of Denver, Jen earned a Master of Science (MSc) degree from the University of Edinburgh's Royal (Dick) School of Veterinary Studies in the United Kingdom in Applied Animal Behaviour and Animal Welfare.

Jen is a lifelong horsewoman. As a young rider, she showed extensively in Medal/Maclay and junior jumpers. She was an AQHA national competitor in halter, western pleasure, and hunt seat. As an adult, Jen has been riding dressage for over 20 years, is a certified instructor and utilizes a classical foundation in her teaching and training. She became involved in NARHA (now PATH) in 1999, earned the Equine Specialist certification from EFMHA in 2006, served on several task force committees, and has been an EFP practitioner and supervisor for over ten years.

Jen's work with canines began in the mid 1990s at a large German Shepherd kennel where she was involved in breeding, socializing, training and teaching obedience classes. She has done extensive work with clicker training and verbal marker systems, and is a graduate of the Michael Ellis School for Dog Trainers. Jen was a Delta Society Pet Partner (now Pet Partners), and has been incorporating dogs into her clinical practice since 2005. She is an evaluator for Professional Therapy Dogs of Colorado and the AKC Canine Good Citizen tests. As a full-time trainer and instructor, she teaches classes in companion and competition obedience, CGC and therapy dog prep, Nose Work, and behavioral rehabilitation. Jen enjoys working her own dogs in obedience, therapy, detection and protection sports.

Jen has been teaching in the Animals and Human Health certificate program since 2008. She has presented at professional conferences in the US and abroad, and has been a permanent guest lecturer for the University of Edinburgh's International Animal Welfare, Ethics, and Law and the Companion Animal Welfare programs since 2012. At GSSW, she has taught campus-based courses in animal-assisted social work and program evaluation.
Apply Now
GSSW Office of Community Engagement