Social Work Continuing Education Online Courses
Options for Ongoing Learning
At the Graduate School of Social Work, learning doesn't stop at graduation. We provide a wide range of continuing education (CE) offerings for alumni and the wider community. Due to COVID-19, all continuing education opportunities are now 100% online, but we hope to also gather safely in person in the future. 
With diversity, equity and inclusion as our guiding principles, we cover topics that will help you enhance your professional skills, examine your own identities and how they interact with your work, and advocate for social justice in the spaces you occupy.
All workshops include CE credits approved for clinical social work licensure in the State of Colorado. CE credits are equivalent to contact hours and they do not include accredited CEUs; check your local regulations if you are licensed in another state or for another profession.
Types of GSSW Continuing Education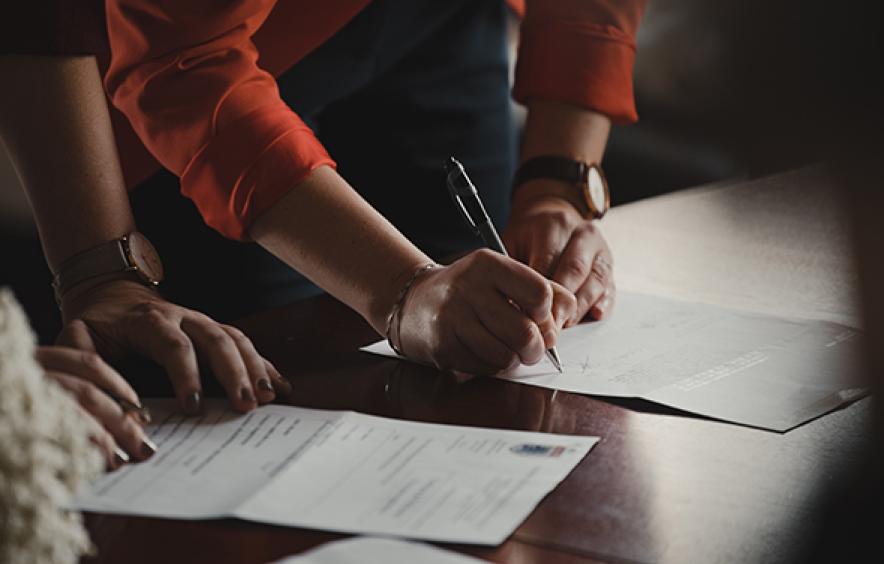 Helping Clients Navigate Legal Issues, 2 CEs
Wednesday, November 3, 2021, 1:00 p.m.–3:00 p.m. MT
Have you ever told a client you could not help them with a legal issue because you are not a lawyer? Do you change the subject when a legal question comes up because you don't know where to start? It is not unusual for non-attorney service providers to feel as overwhelmed by the legal system. In this session, an overview of the civil and criminal legal systems will be provided to help providers better identity legal issues and make connections to other resources for clients. We will discuss the Unauthorized Practice of Law, and what assistance non-attorneys can, and cannot, provide with legal issues. We will also discuss best practices for protecting client privacy when encountering legal matters, including what to do if you get a subpoena. 
Learning Objectives:
Gain an understanding of the different types of legal cases and how to determine what kind of case a client is dealing with.
Gain an understanding of the rules related to the Unauthorized Practice of Law.
Learn how to protect client privacy and what to do if you get a subpoena.
Learn about legal resources in Colorado.
Cost:
$40 general audience
$36 affiliate (alumni, faculty, field, staff, students and DU colleagues)
 
Bio(s): Kazi Houston and Ash Arens

Kazi Houston, MSW, JD is the Legal Director at Rocky Mountain Victim Law Center (RMvlc) in Denver, Colorado. Kazi obtained her Bachelor of Arts in Sociology from Seattle University in 1998, her Master of Social Work and Master of Arts in International Studies from the University of Denver in 2001, and her Juris Doctorate from the University of Denver in 2010. Prior to attending law school, Kazi worked extensively with children and families managing mental illness and/or developmental disabilities, particularly those involved with the criminal justice system.  After law school, Kazi worked for 4 years as a private practice civil attorney prior to returning to the non-profit sector in 2015. A commitment to improving community access to the legal system and engaging in innovative legal work led Kazi to RMvlc in 2016. Kazi has presented at multiple statewide and national conferences on victim legal issues. Kazi has also served as the victim representative on the Prison Population Management Interim Study Committee in 2019, and currently serves on the CCJJ Sentencing Reform Task Force and the CBI Identity Theft and Fraud Board.
 
Ash Arens, MSW, MSSP is the Victim Services Director at Rocky Mountain Victim Law Center (RMvlc). Ash joined Rocky Mountain Victim Law Center in November 2014. Ash obtained a Bachelor of Arts degree in Psychology from East Carolina University in 2009 and a Masters of Social Work and Masters of Science in Social Policy in 2012 from the University of Pennsylvania. Ash began working with survivors in 2010 as a sexual assault victim's advocate in Newport News, Virginia, and went on to work in different community-based organizations with a focus on supporting marginalized individuals and victims of crime. Since beginning at RMvlc in 2014, Ash has continued to hone their skill as an advocate. During their time with RMvlc, Ash has worked to develop the victim services team and strengthen RMvlc's multidisciplinary team model. Ash has also presented at a number of different state-wide and national conferences with a focus on advocacy, victim rights, and the intersection of trauma and access to justice.
 
Register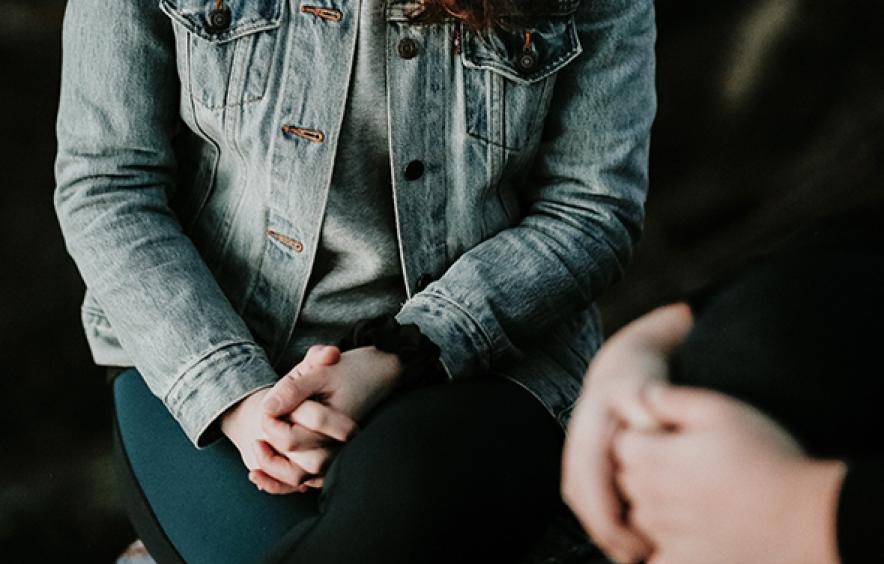 Practical Applications to Tend Grief: Grief Therapy, 4 CEs
Monday, November 8, 2021, 10:00 a.m.–12:00 p.m. MT and Tuesday, November 9, 2021, 10:00 a.m.–12:00 p.m. MT

Grief therapy is an important skill for all social workers and counselors.. As clients face multiple forms of loss in their experience, grief therapy differs from advocacy work or traditional therapy in that there is a lack of consistency in how clients experience the grieving process, and social workers must be equipped with more than one system of response.  
Often a client's attachment style will impact how they respond to grief that may further complicate their ability to be successful in their process. This training will offer both the skills necessary to identify client's specific needs in grief and will teach techniques that are efficient in responding to grief with clients. Participants will learn how to hold space for grief and develop professional comfort inviting grief into the relationship with the client.. This workshop will also provide techniques using music therapy, creative writing, active listening and creating memory boards. Participants will learn about the practice of holding space for grief, providing specific interventions that parallel the grief process and provide a clinical analysis of how attachment styles impact the grief process to offer the best possible healing to clients. 
Cost:
$80 general 
$72 affiliate (alumni, faculty, field, staff, students and DU colleagues)
 
Bio(s): Erin Amundson

Erin Amundson began her career in social work as a domestic violence advocate, and has since worked with juvenile sex offenders, child protective services and youth at risk. She currently has a private practice in the Denver Metro area and has taught several master's level Social Work and Counseling classes. Erin is passionate about continuing her own education to provide the best services to clients and loves to pass on knowledge and wisdom to others. In her free time, Erin enjoys all that the Colorado mountains have to offer and considers time in the mountains to be crucial to her own self-care as she continues to serve both clients and students.  
Register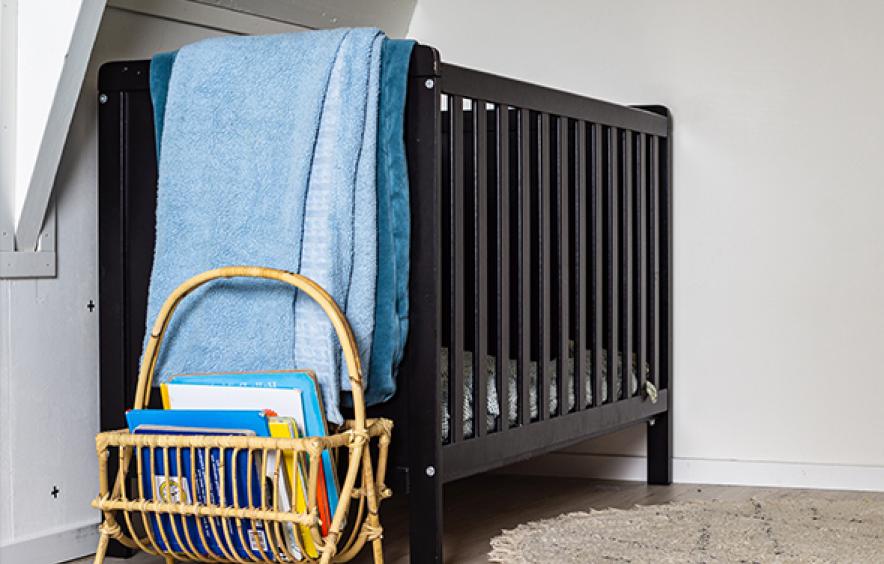 Decolonizing Social Work in Child Welfare System, 2 CEs
Thursday, December 9, 2021, 11:00 a.m.-1:00 p.m. MT
In this conversational workshop, attendees will explore and discuss the role of social workers and their relationship with social justice advocacy and antiracist practices within the family regulation system. We will discuss ways in which students are shifting to becoming allies in the community by confronting and combating systemic racism in family relational work.  
This training will provide a platform to learn and discuss the following: 
Mandating Supporting vs Mandating Reporting
Trauma Footprints in Communities of Color
Conflict-Free Children
Community Empowerment
Attendees will gain a basic understanding of the history of racial trauma caused by child welfare, how to identify culturally incompetent practices in child welfare system, and how to become an ally within the child welfare system.
Cost:
$40 general audience
$36 affiliate (alumni, faculty, field, staff, students and DU colleagues)
 
Bio(s): MJ

MJ (Maleeka Jihad), MSW is the Director of the MJ Consulting Firm, an agency focused on dismantling systemic racism in the child welfare system through education, advocacy and policy reform. She is the CEO and Co-creator of EC3 (Emic Cultural Consultants Collective), where she specializes in organizational and individual transformational work and healing with structural racism. As adjunct faculty at the Graduate School of Social Work with the University of Denver, she teaches race, privilege, social justice, and law courses. Alongside her students, MJ is continuing her education as an International Psychology PhD student at the Chicago School of Professional Psychology.
Register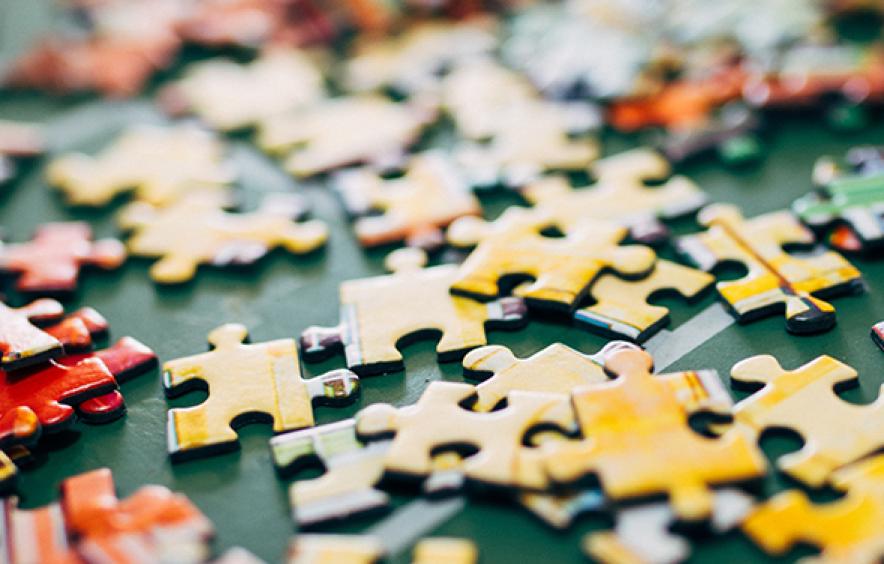 How does trauma affect autism? 2 CEs
Monday, January 10, 2022, 10:00 a.m.-12:00 p.m. MT
What is trauma? Trauma is a phenomenon that occurs as a result of abuse (sexual, physical, and emotional), violence, neglect, loss, and/or natural disaster. What is autism? Autism spectrum disorder (ASD) refers to a broad range of conditions characterized by challenges with social skills, repetitive behaviors, speech, and nonverbal communication. Research indicates that trauma can make autism (ASD) symptoms more challenging to live with. How do we treat someone who is autistic and has experienced some level of trauma? This workshop will address the special considerations necessary when treating both diagnoses simultaneously. Considerations include how to properly assess, establish trust/safety, and helpful treatment/interventions, such as Trauma Focused- Cognitive Behavioral Therapy (TF-CBT). This workshop will also discuss the importance of staying flexible when working with a client with ASD. As with any therapy, you will need to adapt to your client's individual needs and learning styles.
Cost:
$40 general audience
$36 affiliate (alumni, faculty, field, staff, students and DU colleagues)
 
Bio(s): Nadia Tourinho

Nadia Tourinho is a trilingual licensed independent clinical social worker (LICSW) focusing on direct practice and community practice. With more than nine years of experience, she is familiar with the impact of complex trauma, childhood trauma, sexual/physical abuse, domestic violence, autism spectrum disorder, sex trafficking, family/couple therapy, geriatric, grief therapy, depression, anxiety, chronic illness, and life changes. Nadia has advocated on the behalf of clients/students regarding their educational/clinical needs. She is experienced in facilitating workshops, training, and meetings with clients/students and leads training for staff and students on compliance, therapeutic interventions, and data entry. Nadia is a co-founder of TrueYou Center, a growing mental health clinic. She speaks Spanish, Portuguese and English. 
Register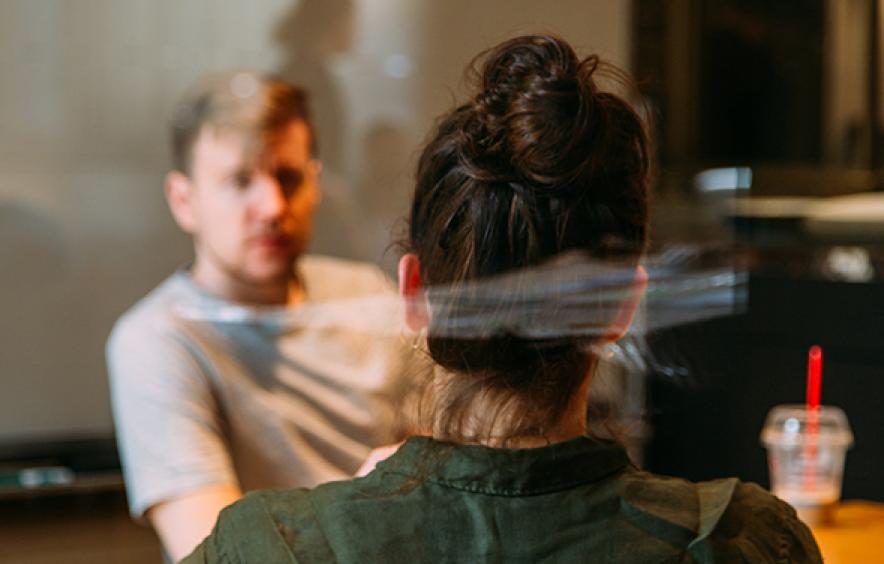 Leading Beyond White Supremacy, 2 CEs
Wednesday, October 27, 2021, 10:00 a.m.–12:00 p.m. MT
In this workshop, we will investigate how white supremacy has influenced leadership within the field of social work and other helping professions. More specifically, while decentering white supremacy culture, we will explore the forms of leadership integral to navigating and surviving systems of oppression–and reflect upon the question: how do we re-envision and build futures in which we lead outside the confines of white supremacy?  
The audience will have the opportunity to interrogate how white supremacy culture is perpetuated in the work and how we can unwed ourselves from our embodiment of those characteristics. In particular, the audience will engage in ways that support the deepening and expanding of the skills and resources needed to create the space for self and communal healing.
Cost: $20 for all
 
Bio(s): Michelle Castor and Olivia Hunte

Michelle Castor (she/they pronouns) is a queer mixed latinx femme, licensed massage therapist, community herbalist, postpartum doula, wellness promoter and facilitator. They are the owner of Agua y Sangre Healing, founded in 2013 out of a desire to create more relational, affirming, trauma sensitive, competent, and accessible care for BIPOC and LGBTQIA peoples. Michelle weaves healing justice and heart with intuitive guidance, ancestral magic, herbal remedios, and somatic support to provide an empowering and nurturing nest of care for (y)our collective healing. Learn more about their work at aguasangrehealing.com, and find her on IG & FB: @aguasangrehealing 


Olivia Hunte, MSW (she/her pronouns) is a passionate, community-oriented individual dedicated to disrupting systems of oppression in society while centering pleasure and healing. Understanding how the dynamics of power, privilege, and oppression shape our realities, Olivia applies an anti-oppressive approach to her professional and creative practice. In her work, she strives to build identity affirming spaces centering the voices of those placed on the margins of society. In 2016, Olivia launched her zine publication, Intersections, as an avenue to amplify counternarratives of those in underrepresented communities. Olivia earned her Master of Social Work degree from the Graduate School of Social Work at the University of Denver, along with her Bachelor of Science in Psychology and Sociology from Georgia Southern University. As a committed social worker, she thoroughly enjoys teaching, mentoring, and advising future social work professionals in hopes of expanding collective impact. Currently, Olivia supports undergraduate students within the Department of Social Work at Metropolitan State University of Denver in her role as a Social Work Lecturer. Olivia has been with the department for 4 years and has taught in content areas such as philosophy of social work, theory, leadership, gender, community engagement, LGBTQ issues, and privilege, oppression and power. 
 
Register
GSSW Office of Community Engagement