Preparation for Rural and Tribal Social Work Practice
Based in Durango, Colorado, our Four Corners MSW Program brings our top-ranked master of social work program to the Four Corners region, strengthening the area's professional social work infrastructure. With a concentration in Advanced Social Work Practice and an emphasis on equity, you'll be prepared to meet the unique needs of rural and tribal communities, such as the urgent need for more treatment providers trained to work with Native and Spanish-speaking clients.
Social work is one of the nation's most in-demand professions, and the need for social workers in rural areas is particularly acute. Whether you're seeking a new career in social work or seeking an MSW to advance your current career, the Four Corners program will prepare you for LCSW licensure and rural and tribal social work practice in behavioral and integrated health, counseling and therapy, substance abuse treatment, school social work, nonprofits and more.
Discover Durango
Durango, Colorado, is near the intersection of four states (Colorado, New Mexico, Arizona and Utah) and many cultures. The Four Corners is rich in Native and Latinx history and cultural traditions, natural beauty and outdoor recreation opportunities — everything from skiing in winter to mountain biking and hiking year-round. You won't find the congestion or fast pace of major cities, but you'll discover that it's easier to network and build relationships in a small community.
You can stay in your community — such as Farmington, New Mexico, or Window Rock, Arizona — while pursuing your MSW. Living and working close to the Navajo Nation, Mountain Ute, Southern Ute and other tribal nations will allow you to develop an understanding of different cultures and build your practice skills with indigenous Americans.
An MSW Formatted for Working Professionals
You'll take classes on Friday evenings and all day Saturdays, which means you can work while you complete your degree. You'll be able to complete your field internship requirements in your own community too.
Courses are taught in person in Durango, online and through video conferencing with faculty on the Denver campus. During the summer, Graduate School of Social Work faculty and local social work professionals teach intensive courses in the Four Corners region. Students have online access to the University of Denver Library and on-site access to a full-time faculty member. Our career services team will support you in your job search after graduation.

Two-Year MSW Program
This format is for students who have a bachelor's degree in any field other than social work. You'll focus on the foundation curriculum in your first year, developing a generalist perspective and basic skills for working with individuals, families, groups, communities and organizations. In your second year, you'll start your concentration curriculum in Advanced Social Work Practice. You'll also complete two field internships — one each year — in your community.
Program length: 6 quarters (students have summers off)
early application deadline: January 15, 2024
Next start date: September 2024
More Information

Advanced-Standing MSW Program
This format is for students who already have a bachelor of social work degree that's accredited by the Council on Social Work Education. You'll take courses rooted in social justice during the first quarter and then start your concentration curriculum in Advanced Social Work Practice while completing a field internship in your community.
Program length: 4 quarters
Early application deadline: January 15, 2023
Next start date: July 2023
More Information

Fort Lewis College Partnership
In cooperation with Fort Lewis College, Fort Lewis undergraduates who are interested in a career in social work can earn their Bachelor's degree in Psychology, Anthropology, Public Health, Gender and Women Studies and Sociology and a Masters in Social Work (MSW) in five years. This process allows students to complete their senior year and first year of the two year MSW program simultaneously. Students can then finish their MSW course work and internship at the DU Four Corners campus in downtown Durango.
Next application deadline: March 1, 2022
Next start date: September 2022
More Information
Explore some of our Four Corners field internship placements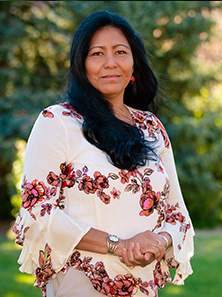 Janelle F. Doughty
Associate Professor of the Practice of Social Work and Program Director of the Four Corners MSW Program
Learn More
Early Application Deadline: 2023 Four Corners Advanced-Standing MSW Program
---
Curielle Duffy, MSW '08, says the "calculated program development of her professional use of self" has been significant in every facet of her social work practice. The Four Corners MSW Program also instilled in her the bedrock ethic of cultural competence, which she says is incredibly important in her role working with soldiers from all over the world.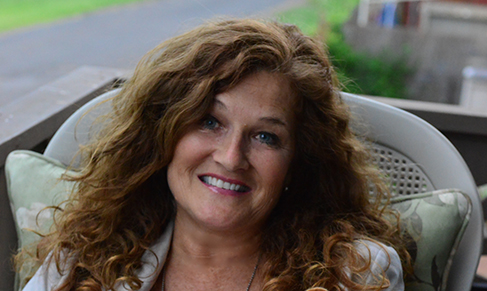 Supporting Local Communities
Improving Community Health
With a $1.9 million grant, GSSW and community partners statewide are working to address a shortage of behavioral health providers in rural and medically underserved areas.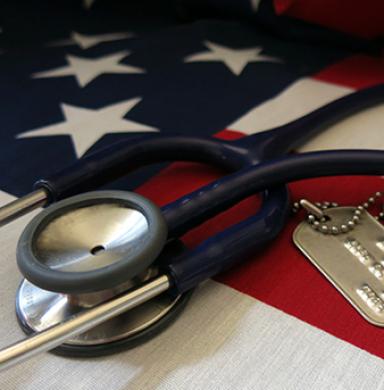 New Mexico VA Healthcare System
Four Corners MSW social work interns support homeless veterans and their families at the New Mexico VA Healthcare System, a GSSW field education partner.