Many therapists realize the importance of animal interactions in their clients' lives as well as the potential for this in their psychotherapy or counseling setting. Bringing horses into the treatment environment in an ethical and effective way requires a specialized skillset. The Equine-Assisted Mental Health (EAMH) practitioner certificate program is open to mental health professionals and graduate students who want to enhance their clinical practice through incorporating interactions with horses and the equine environment. You will receive the education, training, and supervision/consultation necessary for ethical practice within your scope, including techniques tailored to your clinical interests and the clients you serve. 
Want to learn more about the EAMH practitioner certificate?
An Emphasis on Human-Horse Interactions
The equine-assisted mental health practitioner program emphasizes science-based understanding of human-horse interactions and equine behavior, welfare and training. You'll learn to integrate interactions with horses and their environment into your clinical work, within your theoretical framework and population interests.
Theory, Ethics, Research and Knowledge

A thorough understanding of theoretical foundations and state of research helps practitioners understand how equine interactions and the equine environment are included within psychotherapy and counseling. Advanced knowledge in this area underpins competent practice, builds connections to the larger mental health community and facilitates cross-disciplinary communication.

Delivering Treatment and Considerations for Your Practice

Delivering treatment that effectively and ethically incorporates equine interactions requires individual and group facilitation skills, treatment planning specific to the populations and theoretical approach the practitioner is trained in, intentionality, risk management, facility and environmental considerations, and sound business practices.

Equine-Related Competencies

A core part of competent practice is in-depth understanding of horses, their welfare, behavior, needs and communication, as well as selection, assessment, management and training of therapy horses to create a healthy and sustainable environment for all involved. Careful consideration of the ethics surrounding horses as part of mental health services is necessary, both specific to the therapeutic environment and the therapist-client relationship, and to broader human-horse interactions.
52
The certificate earns 52 continuing education units documented on a University of Denver transcript.
3
Therapists from 3 continents have completed the EAMH program since 2015.
2
There are two cohorts per year with 13 students each ensure a high-quality learning environment.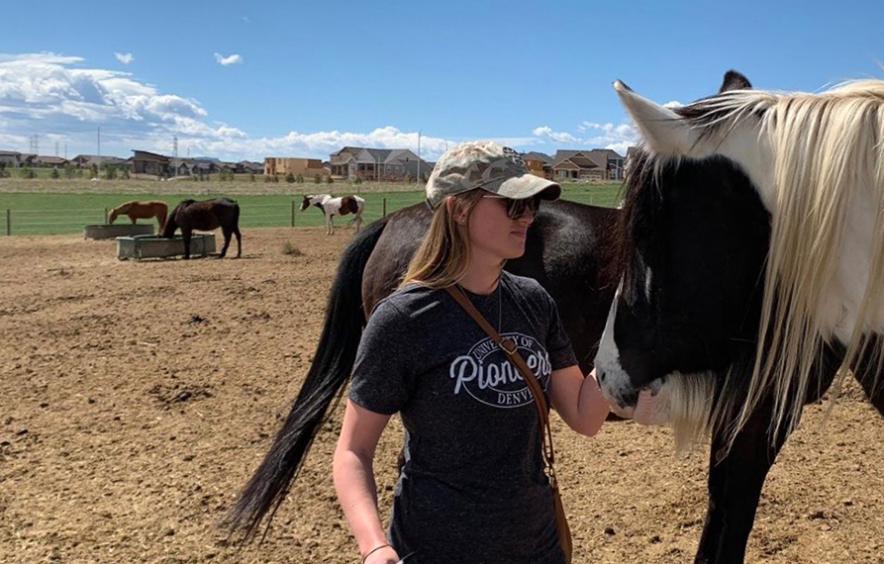 A Program for Working Professionals
The Equine-Assisted Mental Health Practitioner Certificate equips you with the ability to assess clients, horses and treatment sites for suitability. You will develop advanced skill in incorporating interactions with horses and the equine environment into your psychotherapy or counseling practice. Meeting client treatment needs in multiple ways will enhance and extend your work in an agency, private practice or other mental health setting. The program is designed for completion alongside full-time work or studies.
The program counts toward eligibility for independent national certification by the Certification Board of Equine Interaction Professionals (CBEIP).
Program Format
The 10-month certificate program includes courses accessed online, projects, three residential workshops, client work and additional trainings. You will progress through the program sequentially together with a peer cohort—just 12 students—and you complete coursework within weekly deadlines. Experiential activities and client work provides hands-on application of coursework. As you move through the program, faculty will offer guidance, feedback, and individual advising.
Courses and Projects

Courses are delivered online through Canvas, an award-winning learning platform. In addition to coursework, there are seven projects spread across the duration of the 10-month program. Assignments and projects are based on engagement – peer-to-peer and to instructor, and in your community.

Residential Workshops

Residential workshops provide an opportunity for intensive hands-on skill building and feedback.

Residential Workshop 1

focuses on direct engagement in a variety of ways horses can be part of treatment while developing understanding about designing interactions that align with client goals. Facilitation theory and principles of experiential practice are practically introduced.

Residential Workshop 2

focuses on facilitation skill development and other practitioner competencies such as risk management and treatment planning through role-play and other forms of experiential engagement.

Residential Workshop 3

focuses on advanced applications of equine interactions in therapy session. Participants have the opportunity to plan and provide sessions with clients.

Supervised Client Work

You'll complete the required 50 hours of supervised client work in your own community. Consultation will be provided by the on-site supervisor and by the faculty supervisor through individual and group calls. You may complete all hours at a single site or split hours between multiple sites.

Additional Training

You'll strengthen your knowledge and skill in a tailored way through 50 hours of additional training in mental health, horses and/or clinical work with equine interactions.
"The program continues to have an impact on my work, I keep going back to the content on attachment disorders, veterans and equine welfare, and the practical applications"

Veronica Machado, Alumni, EAMH Certificate '17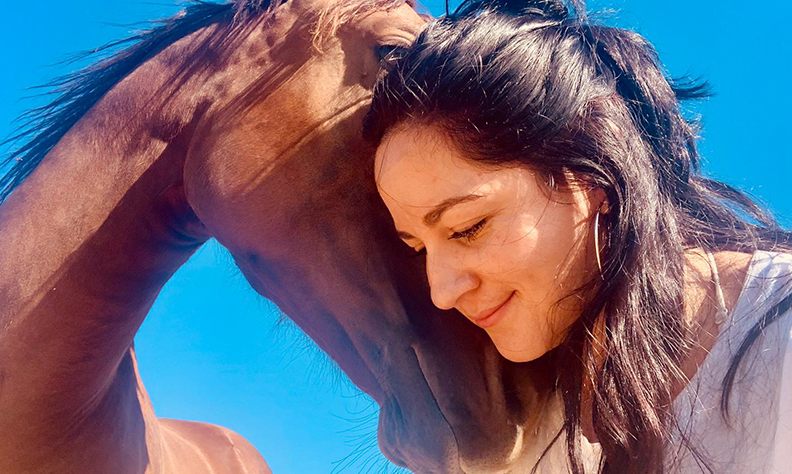 Upcoming Program Dates
| | | |
| --- | --- | --- |
|   | Cohort 10-1 | Cohort 10-2 |
| Start of program | August 2024 | October 2024 |
| Residential Workshop 1 (in person) | August/September 2024 | October 2024 |
| Residential Workshop 2 (in person) | March/April 2025 | April 2025 |
| Residential Workshop 3 (in person) | June 2025 | July 2025 |
| End of program | July 2025 | August 2025 |
Cost and Requirements
Eligibility
Master or doctoral level mental health professional (licensed or pre-licensed), or currently enrolled in a graduate mental health-related program (social work, mental health counseling, marriage and family therapy, clinical or counseling psychology, psychiatry, psychiatric nursing)
Prior equine experience
Tuition
Tuition includes courses, in-person workshops and instructor consultation. Tuition does not include course literature or travel and lodging for required in-person workshops. An additional non-refundable $25 fee is due with your application.
Tuition can be paid all at once, or in installments. Payments are made online by credit/debit card (special arrangements can be made for third-party payers).
Tuition costs for 2024 cohorts:
| Payments | Equine-Assisted Mental Health Practitioner |
| --- | --- |
| Installment 1 (secures your space in the cohort) | $1,630 (due at the time of initial program registration) |
| Installment 2 | $1,630 (due before Equine-Assisted Mental Health 2 course begins) |
| Installment 3 | $1,630 (due before Equine-Assisted Mental Health 3 course begins) |
| TOTAL PROGRAM COST | $4,890 |
Application Information
Currently accepting waitlist applications for Fall 2024.
Director of Equine Programs Nina Ekholm Fry focuses her work on therapeutic human-horse interactions and horses in communities, including equine welfare and behavior. 

Learn More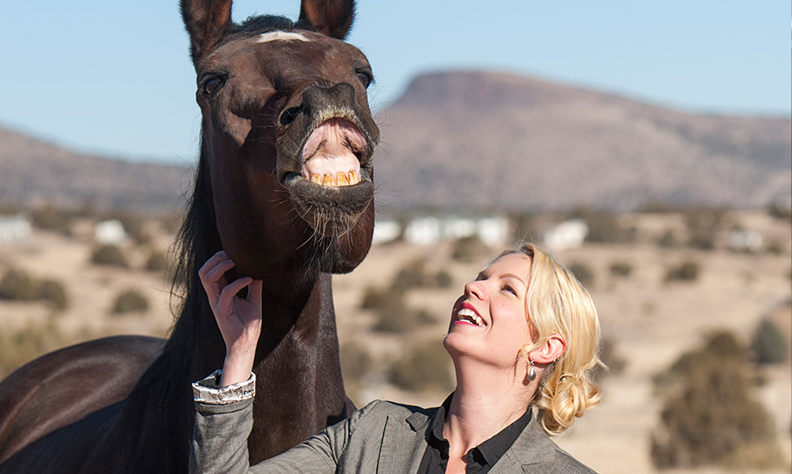 Certificate Faculty & Staff