Our relationships with animals and the natural world possess great healing potential when intentionally addressed. The animals and human health (AHH) professional development certificate focuses on animal-assisted therapy, activities and learning, which require that those delivering interventions have the expertise necessary to attend to the needs of the people and the animals involved.
You'll develop skill and expertise regarding the practical applications of human-animal interactions and understand how the effects of these methods can be demonstrated across age, race, gender, sexual orientation, socioeconomic status and life condition. You will also learn how animal-assisted interventions can be incorporated in practice by a range of professionals and how to create and implement high-quality human-animal-environment interaction programs.
Want to learn more about the animals and human health certificate?
13
Enrollment is capped at 13 students per cohort for a high-quality learning environment.
35
The certificate earns 35 continuing education units documented on a University of Denver transcript.
700
Approximately 700 students from six continents have completed the AHH certificate.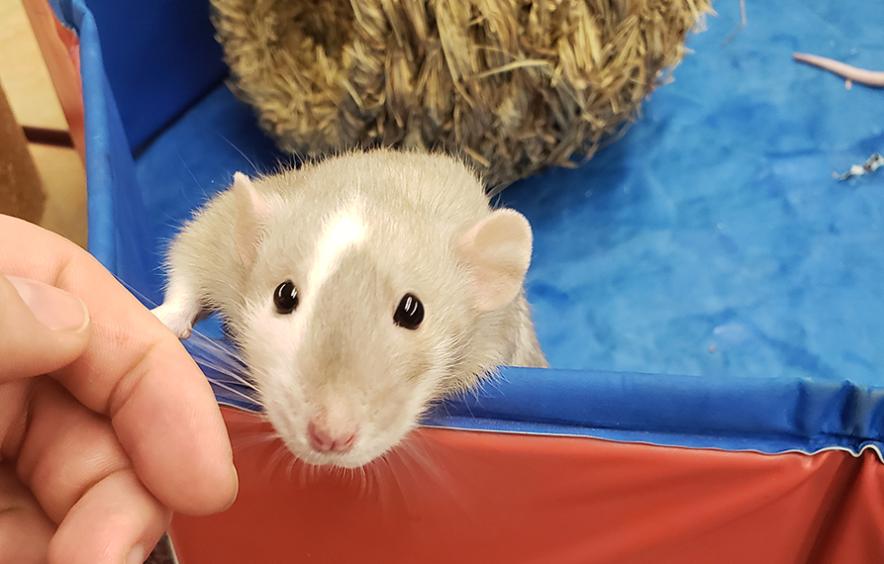 About Animal-Assisted Interventions
Professional animal-assisted interventions demonstrate how the human-animal bond can create lasting social, emotional, cognitive, physical, spiritual and psychological changes. Animal-assisted therapy, activities and learning are found in many settings. For example:
As part of his physical therapy, a man recovering from a stroke regains the use of his arm by playing "fetch" with a specially screened and trained dog.
An at-risk teen refuses traditional therapy but begins to explore personal issues with a therapist who integrates equine-assisted mental health applications in their practice.
A child who is a victim of sexual abuse learns to trust and connect with people by first learning to trust and connect with an animal.
A student with a learning difference feels excited and hopeful about school because of a new animal-assisted education program.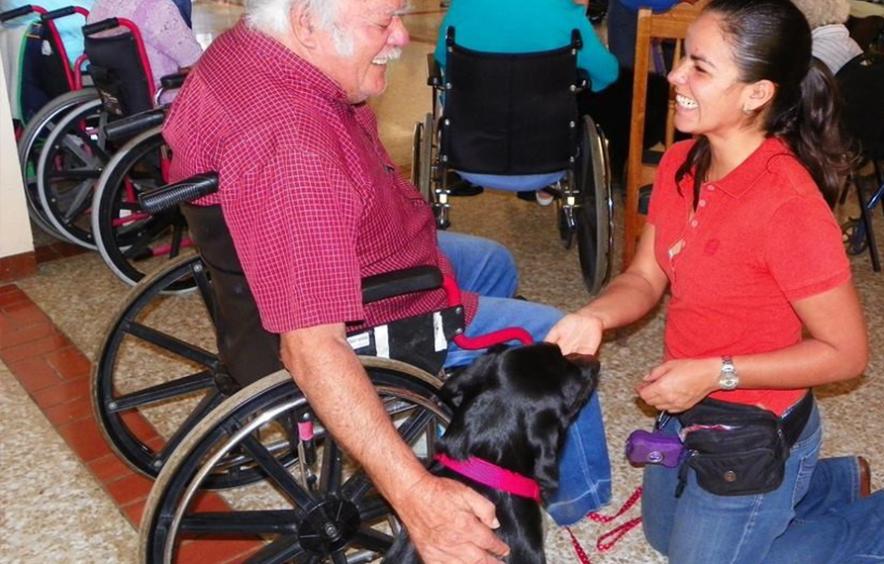 A Program for Working Professionals
The animals and human health certificate enhances the practice of  professionals from a variety of career fields—from counselors to teachers, speech pathologists, occupational therapists, police officers, veterinarians and more—by providing the education needed to incorporate animals into their work. With the certificate, you can enhance your current career by incorporating the value, benefits and opportunities of the human-animal bond.
Although many of our students work in the mental health field and are integrating or planning to integrate animal-assisted therapy into their practice, this program does not teach you how to be a therapist (a graduate degree from an accredited program is typically needed to practice in the mental health field). If you are looking for a career change into mental health treatment and animal-assisted interventions, consider pairing a Master of Social Work (MSW) degree and the Animal-Assisted Social Work Certificate from the University of Denver Graduate School of Social Work.
"This program gave me the tools, knowledge and confidence to be able to deliver an ethical animal-assisted intervention service at Southampton Children's Hospital in the UK that everyone enjoys—two legged and four!" 

Lyndsey Uglow, Alumni, Animals & Human Health '16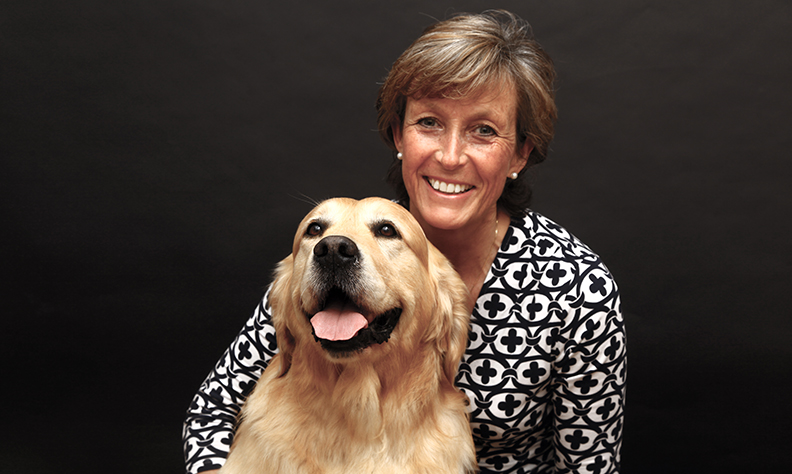 Program Format
Our curriculum is designed to meet various needs and interests. As a student, you will choose two animal species to focus on and the client population and setting you want to serve. As you research animal-assisted programs that are similar to the type of work you intend to do, you'll learn what is currently happening in your field and extrapolate the best practices needed to develop and lead a successful program.  
The certificate includes three online courses and one course taught on the University of Denver campus*. You'll progress through the three required online courses in sequence with a peer cohort, then meet face-to-face in Denver for the Capstone session*. Courses include readings, written assignments, community/experiential activities, videos and discussion forums. You may complete coursework at your pace within specified due dates. Experiential activities are incorporated into each course and will require you to work in the community, away from the computer. As you move through the program, your instructors will offer guidance, individualized weekly feedback and participate in online discussion forums.
*Due to COVID-19, the Capstone sessions for all upcoming Animals and Human Health cohorts will either take place in a fully virtual format or in a hybrid model, where participants can choose to attend in-person or virtually via Zoom. 
Upcoming Program Dates
| | | | | |
| --- | --- | --- | --- | --- |
|   | 2022 Cohort 1 | 2022 Cohort 2 | 2022 Cohort 3 | 2022 Cohort 4 |
| Animals & Human Health Core Course (online) | Jan 17 - March 14, 2022 | March 28 - May 23, 2022 | June 6 - Aug. 1, 2022 | Sept. 12 - Nov. 7, 2022 |
| Applications of Animal-Assisted Interventions Course (online) | April 4 - May 16, 2022 | June 13 - July 25, 2022 | Aug. 22 - Oct. 3, 2022 | Jan. 9 - Feb. 21, 2023 |
| Animal Partners in Animal-Assisted Interventions Course (online) | June 6 - July 18, 2022 | August 15 - Sept 26, 2022 | Oct. 24 - Dec. 5, 2022 | March 13 - April 24, 2023 |
| Capstone Course (online) | August 18 - 19, 2021 | October 26 - 27, 2022 | Jan. 12 - 13, 2023 | May 25 - 26, 2023 |
Learn more about costs and application requirements for the Animals and Human Health Certificate.
Costs & Requirements
IHAC -0110
Animals and Human Health Core
About this Course
This course offers an in-depth introduction to animal-assisted therapy, activities and learning including history, theory and research, ethics, professions and applications utilizing animal-assisted interventions, overview of animal information and issues, evaluation and administration. 
IHAC -0120
Applications of Animal-Assisted Interventions
About this Course
This course covers the populations (individuals and groups of all ages) with whom animal-assisted interventions are often employed, as well as typical educational, mental health, behavioral, medical and health care settings. The course also covers effective management and administration of animal-assisted programs. Students will have the opportunity to tailor certain assignments to their specific interest areas. 
IHAC -0130
Animal Partners in Animal-Assisted Interventions
About this Course
This course covers the many species that can participate in animal-assisted interventions, as well as issues that must be addressed so that client outcomes are achieved at the same time animal welfare is protected. Topics include selection, training, screening, care, protection, ongoing monitoring and overall well-being of animals, as well as effective program management and administration related to the inclusion of animals.  Students will have the opportunity to tailor certain assignments to their specific interest areas.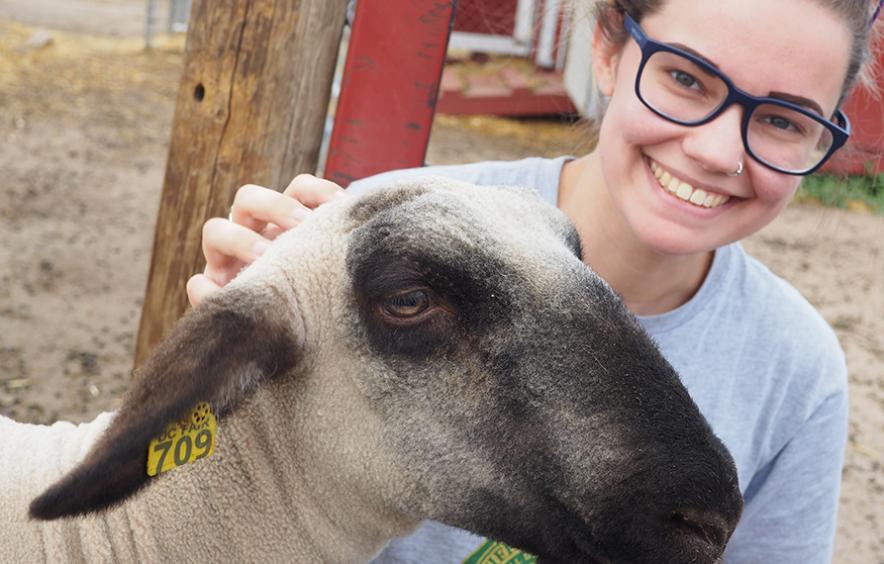 Capstone Session
Your capstone will tie the program together by asking you to create a full animal-assisted intervention program proposal, which you'll virtually present to your instructors and peers. You'll gain the experience of presenting your program in a formal and concise manner, as well as feedback from your peers and instructors. Students also develop an online portfolio of their major assignments in the program along for easy referral. This course is where everyone's unique experience, background, and future goals shine. 
Many alumni of Animals and Human Health have taken their completed program proposal and implemented it in their organization or community!
Certificate Faculty and Staff