From Learning to Include Animals to Specializing in Canine Interventions
Darlene Brace, Animals and Human Health '17 and Canine-Assisted Intervention Specialist '22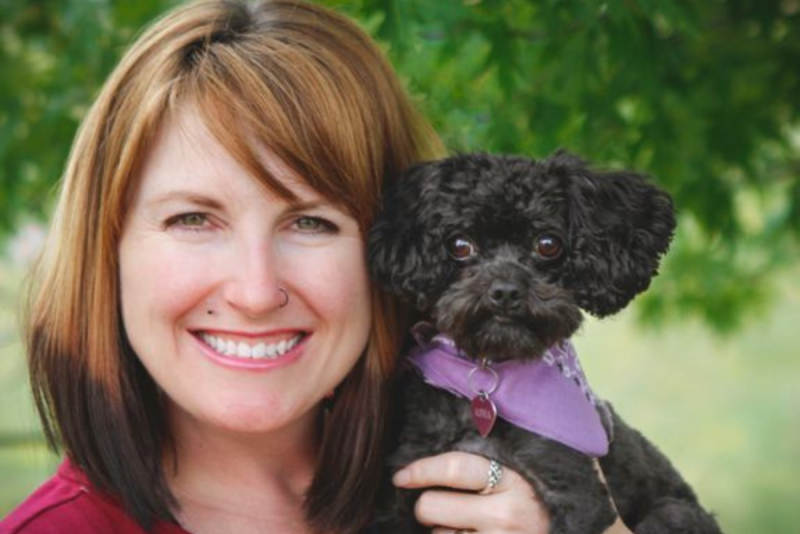 Darlene Brace, Behavioral Health Director in an integrated medical and dental clinic, is a graduate of both the Animals and Human Health (AHH) and Canine-Assisted Intervention Specialist (CAIS) certificates. In both of these programs, Brace learned valuable skills and knowledge that she has been able to take into her personal practice.
Students in the AHH program learn how to incorporate human-animal-environment interactions (HAEIs) in practice throughout the online courses, then learn how to create and implement high-quality HAEI interaction programs in their own professional or volunteer work through their Capstone project. For Brace, the Capstone was the most beneficial piece of the program as it helped her put all the knowledge gained in the courses into practice.
Brace then went on to complete the CAIS certificate, which has a goal of increased knowledge of the ethics and standards involved in working effectively and humanely with dogs in your practice. When speaking about CAIS, Brace mentioned, "the weekly practice in training and canine behavior really helped me hone my skills and practice with feedback, helping me build my confidence and knowledge base."
In both programs, Brace also valued the cohort model in which you not only learn from the instructors, but also your peers in a shared-interest community. Since completing the programs, Brace has continued this networking and peer learning by presenting her knowledge gained and experience in the field with others to help it advance. She presents about human-animal interactions, specifically on how to practice interventions and ethics with other social workers and therapists. Brace shared, "the certificates gave me the foundation to ethically practice including animals into my intervention work. I learned more about practicality, and it fueled my passion to share this knowledge with others."
To learn more about Brace's work, please visit https://www.facebook.com/AshaRooBrace, https://www.facebook.com/DarleneBraceLCSW.LAC, and https://www.darlenebrace.com/.