Institute for Human-Animal Connection
The well-being of humans, other animals and the environment are deeply interconnected, and optimum human health and resilience requires mutually healthy living systems—from thoughtful petkeeping to global biodiversity. Through education, research and advocacy focused on therapeutic human-animal interactions, animals in communities, and conservation social work, the Institute for Human-Animal Connection (IHAC) elevates the value of the living world and the interrelationship of human, animal and environmental health.
Guided by our commitment to social justice and cultural responsiveness—and a belief in the power of systemic change—we drive improvements in animal welfare. We collaborate and share our expertise in the human-animal bond, human-animal-environment interactions and One Health with our Colorado community and worldwide, knowing that when we promote healthy human-animal relationships, we improve outcomes for both.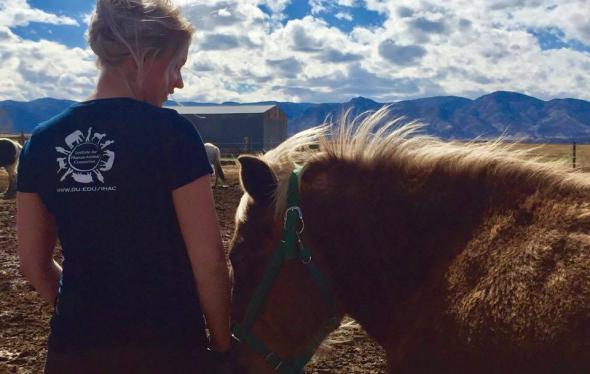 Equine Behavior Course Starts January 17, 2024!
The second cohort of our popular Equine Behavior course starts January 17! Join us as we learn about equine behavior and how it relates to human-horse interactions and equine health through a fully online, instructor-led course, with short, weekly assignments. 
Over 15 weeks, you will learn how to understand the behavior and cognition (mental capacities and learning) of horses within the context of how to care for, handle and train horses using best available scientific information. This course is designed for working professionals of any skill or education level and can be accessed internationally.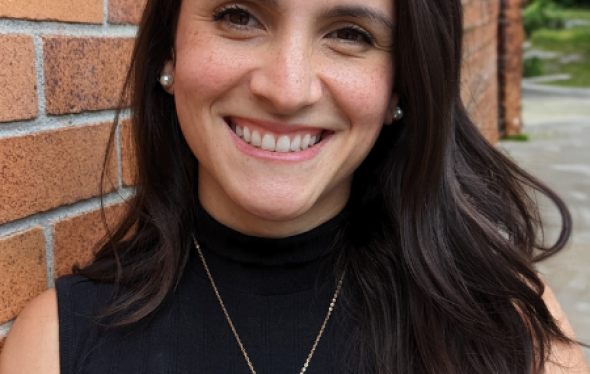 New Full Time Research Staff Member!
We are excited to announce that we have been able to bring our part-time research associate, Ximena Salgado-Santamaria, up to full-time! Ximena has been an integral part of the animals and communities research team and has already contributed a great deal to the organization. We are so grateful to have Ximena at IHAC. Welcome, Ximena!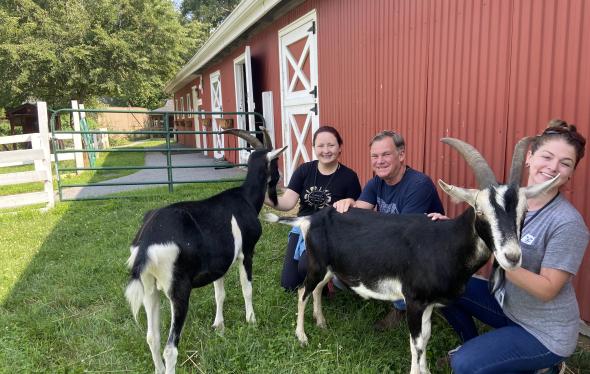 IHAC Receives Grant from Green Chimneys
IHAC is pleased to share that we have received a $50,000 grant from Green Chimneys to continue the amazing research projects on which we have partnered. This grant includes working together on evidence to practice projects in which IHAC's research will help the staff at Green Chimneys implement therapeutic interventions to best serve their students.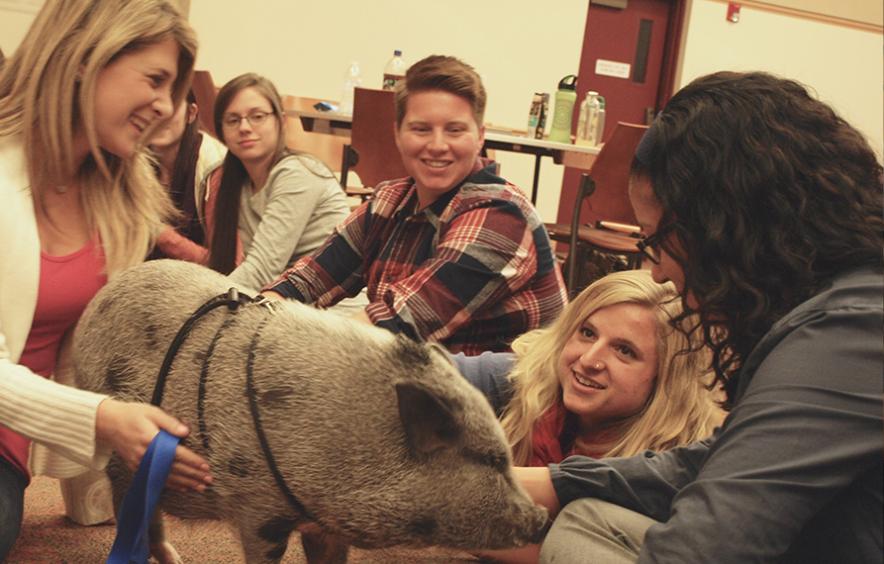 IHAC Educational Programs
We focus on helping professionals increase their understanding of animal behavior and human-animal-environment interactions and enhance their practice working in partnership with animals. We center ethics and animal welfare in all of our educational programs, including professional development certificates, courses, webinars, and the Master of Social Work (MSW) Human-Animal-Environment Interaction certificate.
Learn more about educational programs at IHAC.
Explore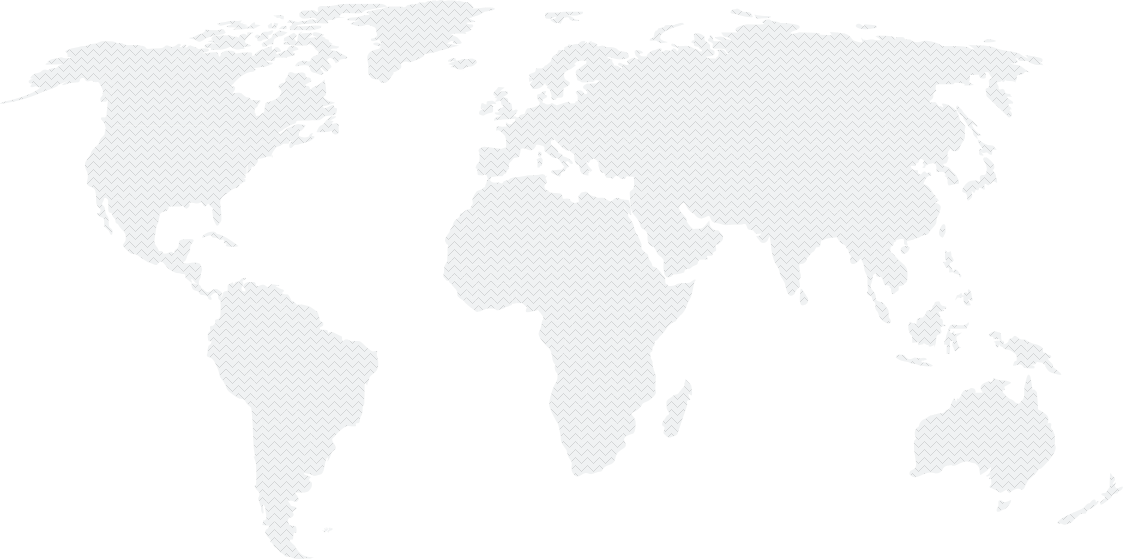 30+ Graduate students participate in institute research projects every year.
140 MSW students trained on human-animal-environment interactions annually.
1,000+ People from six continents have completed our certificate programs.
"The Institute for Human-Animal Connection is exactly the answer to all among us who know that animals deserve better but who lack either the data or the training to interpret the data that would allow us to take our case to the next level." 

Marlon Reis, Community Partner, Colorado First Gentleman and Animal Welfare Advocate Read More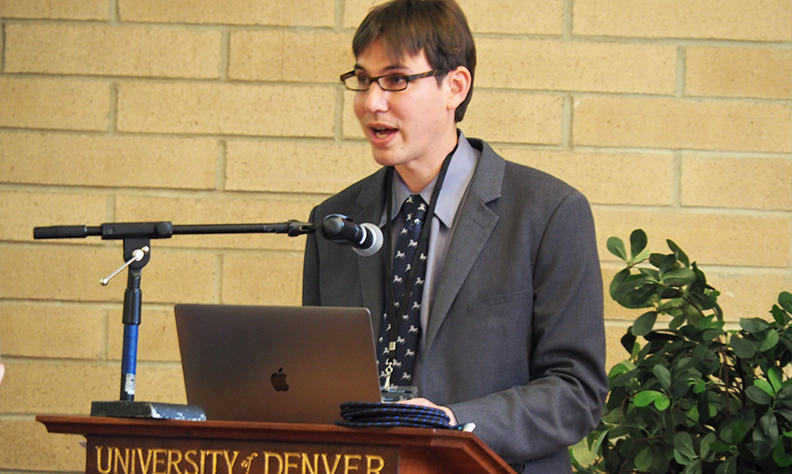 Research into Human-Animal-Environment Relationships
We are working to improve the well-being of humans, animals and the environment through rigorous research and scholarship in the areas of therapeutic human-animal interactions, animals in communities, and conservation social work. From identifying best practices for prison dog training programs, to evaluating a human-rights approach to family planning, to measuring the economic impacts of animal welfare policies, our research is providing new insights into the relationships between humans, animals and the environment we share.
Learn more about research at IHAC.
Explore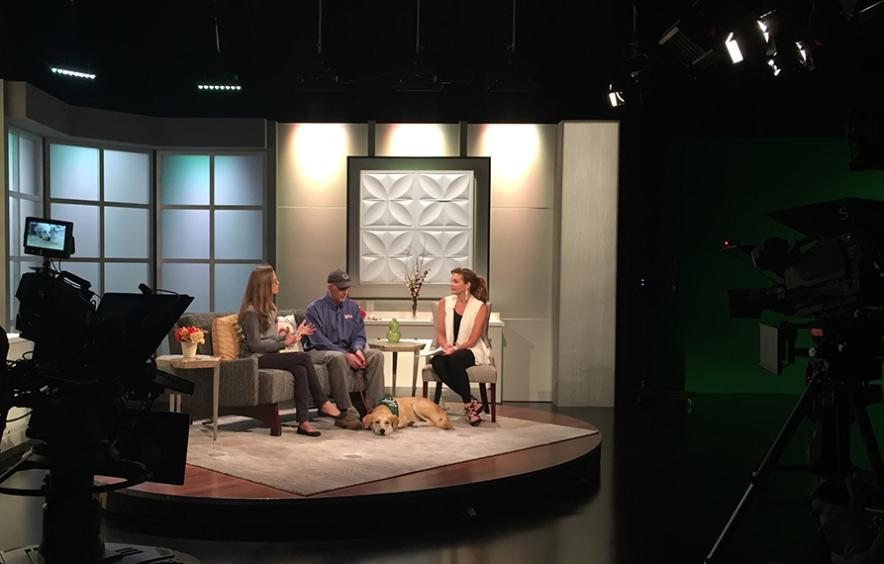 Advancing Policy and Practice
We translate research and education on the human-animal bond and human-animal-environment interactions into practice and policy to build healthier and more resilient communities. As a community resource, we host public events and conferences, provide training and consultation services, cultivate community partnerships in Colorado and around the globe, and engage in advocacy work that shapes public policy.