New IHAC Adjunct Faculty, Kim Korona
Humane Education Practitioner Certificate: Experienced Humane Educator Joins IHAC Team
Feature
•
News
•
Article
•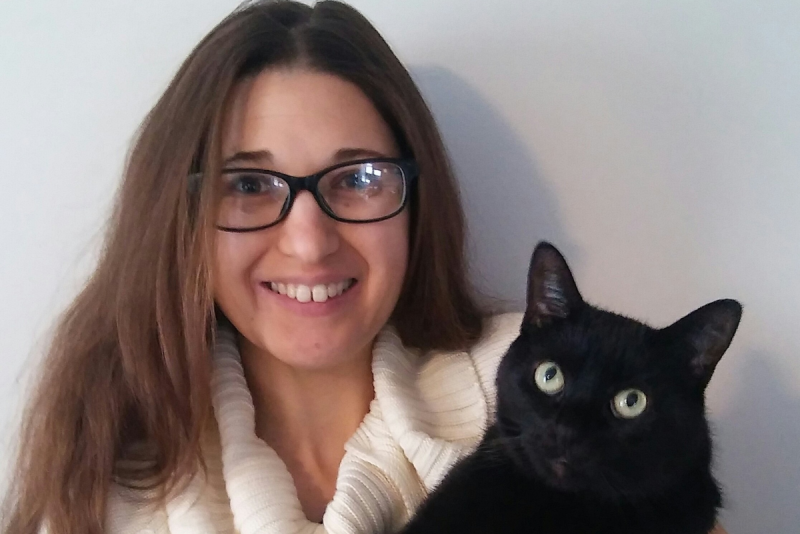 The Institute for Human-Animal Connection is excited to announce Kim Korona (she/her/hers) has joined the adjunct faculty team for the Humane Education Practitioner professional development certificate program. Korona brings exceptional experience in humane education to our team, having worked in this field for almost 20 years, at multiple levels - animal sheltering, K-12 classrooms, and adult education!
Korona currently serves as the Senior Program Director at the nonprofit organization Humane Education Advocates Reaching Teachers (HEART). While at HEART, she has taught programs about human justice, animal protection, and environmental ethics to K – 12 students and designed in-school, after school, and summer camp programs. Additionally, Korona has developed educational resources, presented at national conferences, and created and facilitated professional development trainings and courses. For several years she also conducted humane education and humane living workshops for the Institute for Humane Education. Previously she worked for the Michigan Humane Society (MHS), where she reached about 9,000 students in three years. She expanded the MHS humane education offerings by developing an anti-violence program and summer camps, among other lessons and activities focused on fostering empathy and compassion for people and animal companions and reducing animal homelessness. Korona created and provided their first ever adult humane education presentations and trained volunteers to offer presentations as well.
Korona received her M.Ed. from Cambridge College in affiliation with the Institute for Humane Education (IHE), along with a Certificate of Humane Education from the IHE. She earned her B.A. from Goddard College in affiliation with Green Mountain College in Vermont. Some of her past experiences which shape her work as an educator today include working at a daycare that served underpaid families, volunteering for the Institute for Nature and Society in Oaxaca in Mexico, starting an Amnesty International Chapter at her college, and interning at the Vermont Youth Conservation Corps and Farm Sanctuary.
For five years, Korona served on the board of the Humane Education Coalition (HEC), contributing to their efforts to offer services to support humane education practitioners and uplift the field of humane education. She is an active member and volunteer for a local plant-based advocacy group, VegMichigan, providing help at events and participating in their Anti-Racism Committee (ARC) which she co-created. She is dedicated to working for justice for people, fellow animals, and the natural world, not only in her work as an educator, but also in her personal activism and advocacy. She currently lives with her spouse on the occupied lands of the Peoria, Anishinabewaki, Bodwéwadmi, Meškwahki-aša-hina, and Mississauga Nations, also known as Metro-Detroit, Michigan.  
Korona kindly shared, "I am honored to work with the [IHAC] CHEP team to bring Humane Education to course participants and to demonstrate how we can use the power of Humane Education to create healthy systems where people, nonhuman animals, and the natural world can thrive." 
I have dedicated the past two decades of my life to Humane Education because I believe it plays a critical role in the movement to create an equitable, compassionate, and rejuvenated world that works for all – with no one erased, marginalized, or harmed by recognizing the interconnections between people, fellow animals, and the natural world within the systems that we live.

I have had the privilege of watching young people expand their circles of compassion, identify root causes of seemingly different problems, decide how they think and feel about real-world issues, and become empowered changemakers. Kim Korona, IHAC Adjunct Faculty