New IHAC Adjunct Faculty, Mel Choubak
Humane Education Practitioner Certificate: Building Belonging and Interconnection
Feature
•
News
•
Article
•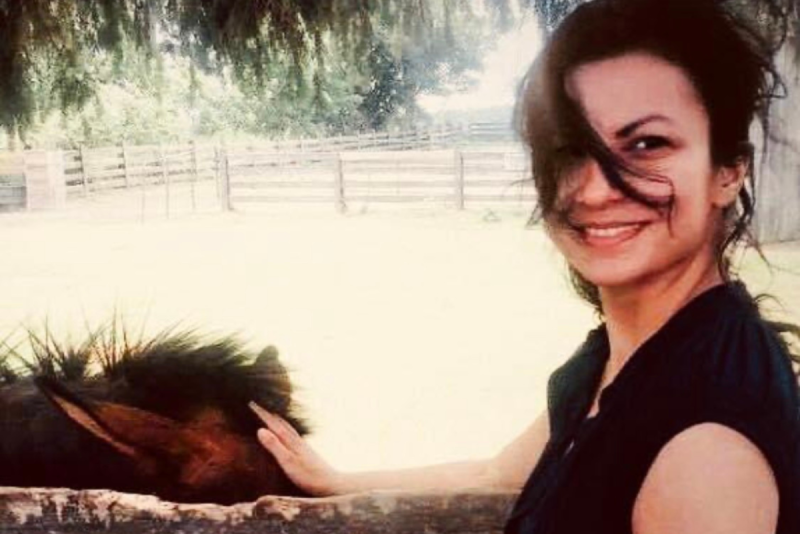 The Institute for Human-Animal Connection is excited to announce Mel Choubak (she/her/hers) has joined the adjunct faculty team for the Humane Education Practitioner professional development certificate program. Choubak is a social justice researcher and educator with a decade of experience in anti-oppression practice, community engagement and action.
Choubak's work focuses on the empowerment and resilience of underrepresented groups marginalized due to multiple stigmatized social identities (e.g., LGBTQ+ refugees, women migrants, non-companion animals). She has had the honor of working with a variety of organizations over the course of her career as a community researcher and educator who is passionate about mobilizing knowledge gained from the community for the community. Over the years, her work and contributions have been shared with stakeholders from various institutions, such as at mental health associations, community resource centers, hospitals, family health teams, Immigration, Refugees and Citizenship Canada, local immigration partnerships, Ministry of Colleges and Universities, Ontario network of employment centers, task forces for poverty elimination etc.
This work is crucial to her due to her own lived experience with her own identities. Helping to make others feel safe in their community has always been a guiding compass in her life. Growing up as a child refugee, separated from parents in a foreign small town, she learned first-hand how it felt to have to survive in an environment that was exclusive and unsafe.
Over the years, she has had the privilege to study what she is passionate about and obtained a PhD in Applied Social Psychology and a degree in Urban Diversity Education centered on liberation. An intersectional and trans-species lens guides her work as it allows her to critically examine the interconnectedness of oppression across social group memberships.
She draws from research, project management, knowledge mobilization, and university teaching skills to lead and oversee various projects devoted to community and organization-identified goals pertaining to the equity and inclusion of diverse marginalized groups. As an equity consultant and program evaluator, she has worked with many organizations, especially in the non-profit sector, to improve policies and practices so they are more inclusive.
While by day she is a teacher, consultant, researcher, and advocate, by night she is the neck pillow to four-legged bundles of love. She believes in the power of recharging the mind and likes to take time to be active and creative. She likes to go hiking and canoeing with her partner, and as a singer/songwriter, she also finds a lot of joy in creating music and in creative writing (which comes in handy during the colder months in Canada!).
In her time as an educator, she has had the opportunity to guide and learn alongside students inside and outside of academia for many years and she is looking forward to being inspired by meeting compassionate and ambitious people who are helping to make the world a more humane place.
In a world in which a lot of people feel disconnected, seeing the interconnectedness of us all can instill a sense of community and shared responsibility; ingredients needed for individual and global well-being. The animals in my life have shown me the compassion, persistence, and wit I needed in my life to grow and to continue doing so. They have educated me humanely towards my own empowerment.

As someone who has experienced marginalization, there were many instances in my life in which education was not provided to me in humane ways. This is why I am passionate to contribute to building safe learning spaces that foster empathy that keeps on giving. Humane education has the power to make us see that we all belong here and that we can make a difference. Mel Choubak, IHAC Adjunct Faculty