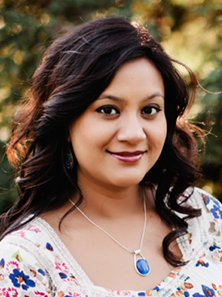 Anamika Barman Adhikari
Associate Professor
303-871-2923 (Office)
Craig Hall, 2148 South High St. Denver, CO 80208
What I do
Relationships matter! This is especially true for youth who find themselves marginalized and detached from mainstream society. By helping them connect to more positive people and support systems and resources, I truly believe we can help nurture their inner strength and change the trajectory of their lives.
Specialization(s)
children and youth
Professional Biography
Anamika Barman-Adhikari, PhD, is an assistant professor of social work at the University of Denver. Her experiences in research, policy and clinical services have coalesced in her current scholarly goals and agenda. These experiences have collectively helped her to formulate an academic agenda, which is devoted to the prevention of HIV and substance use among high-risk youth and other vulnerable populations. Barman-Adhikari's research interests are broadly centered on understanding the social-contextual determinants of risk and protective behaviors among vulnerable populations, such as homeless and minority youth.

Her research broadly has four core foci:

1) Survey-based research examining how face-to-face social networks and norms shape the risk and protective behaviors of marginalized populations such as homeless youth

2) Understanding digital practices among homeless and other minority youth and young adult populations

3) Developing and disseminating programs that utilize innovative technology to increase social connectedness and preventive behaviors in these populations

4) Using innovative observational and computational methods to evaluate interactions in both face-to-face and online social networks

The goal of this research is to inform prevention interventions that acknowledge these contextual environments and utilize social network methodology to determine how these new ideas can be disseminated and sustained using a community-based participatory research approach.
Degree(s)
Ph.D., Social Work, University of Southern California, 2013
MSW, Social Work, California State University, 2008
MA, Sociology, Jawaharlal Nehru University, 2004
BA, Sociology, Hindu College, 2002