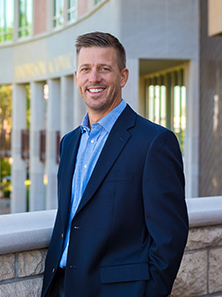 Daniel Brisson
Professor, Executive Director of the Burnes Center on Poverty and Homelessness
What I do
People living in poverty should not be punished. Instead, we need to build equitable systems that provide access and opportunities for everyone-regardless of their personal wealth.
Concentrations
Specialization(s)
civic and community engagement, community organizing and community development, economic development, housing and homelessness, international social work/global practice, intervention research, poverty, research methods, evidence-based practice/implementation science
Professional Biography
Professor Daniel Brisson is the executive director of the Burnes Center on Poverty and Homelessness. Brisson earned an MSW and PhD from the University of North Carolina at Chapel Hill. He has also received advanced training in statistical methods through the Inter-University Consortium for Political and Social Research.
Brisson's research is focused on individuals and families struggling with issues associated with poverty. He is particularly interested in the impact of low-income neighborhoods on individuals and families. Brisson is the co-principal investigator of the intervention Your Family, Your Neighborhood. He is also working with the Mile High United Way, Denver Human Services, The Barton Institute and many other research partners. The goal of his research and scholarship is to create equitable opportunities and systems so individuals and families living in poverty have the same chance for success as those with more financial resources.
Brisson is engaged with teaching both Masters and Doctoral students at the Graduate School of Social Work. He teaches masters courses on program evaluation and poverty and community development. He is the lead instructor for the required two-course sequence in program evaluation for second-year MSW students. Brisson also teaches advanced quantitative research methods and statistics to doctoral students and works with doctoral students through the work of the Burnes Center on Poverty and Homelessness.
Degree(s)
MSW, University of North Carolina at Chapel Hill
PhD, University of North Carolina at Chapel Hill
Media Sources