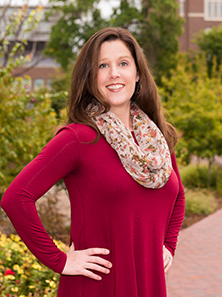 Julianne Mitchell
Clinical Associate Professor, Field Faculty
Faculty
Graduate School of Social Work
What I do
Attending GSSW was a life-changing experience for me that cultivated and refined my passions for helping others, giving back and learning. My goal is to support and encourage as many students as possible to honor who they are and do what they love through their GSSW journey.
Concentrations
Specialization(s)
children and youth, civic and community engagement, clinical social work, culturally-responsive practice, higher education, leadership and organizations, mental and behavioral health, social innovation and entrepreneurship, social justice
Professional Biography
Clinical Associate Professor Julianne Mitchell believes in people and encouraging them to reach for the extraordinary. As a clinician, educator and independent contractor, she has worked with children, families, students and the community for over 15 years. Mitchell has extensive experience in field education, training, community engagement, clinical practice and program development in a variety of settings, including schools, nonprofits, government agencies and private sectors. Her research interests include interprofessional education and early childhood mental health.

Prior to her faculty appointment in 2010, Mitchell was a field liaison and adjunct field team member at GSSW. She supported and consulted with students and partnering agencies, recruited and approved new agencies as field sites, and developed more than 100 new internship placements for students. She has taught at GSSW since 2006 in the areas of children and youth, mental health and field education.
Degree(s)
MSW, University of Denver
Licensure / Accreditations