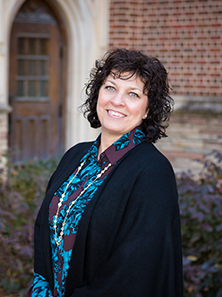 Kerry Causey
Clinical Assistant Professor
Faculty
Graduate School of Social Work
What I do
Please join me in the pursuit of a compassionate and just society, where people live peacefully, courageously and hopefully.
Concentrations
Specialization(s)
children and youth, clinical social work, culturally-responsive practice, evidence-based practice/implementation science, mental and behavioral health, social justice, trauma
Professional Biography
Licensed for twenty years, Clinical Assistant Professor Kerry Causey has worked with a variety of diverse populations, held unique leadership positions at multiple agencies and taught at universities across the country. She lived and worked in southern California for nearly two decades, assisting children and families involved with child welfare and juvenile justice systems, serving the Khmer community and directing a children's outpatient mental health clinic. In addition to teaching at the University of Hawaii' Causey served as clinical director for Project Kealahou ("new pathway"), providing gender-responsive, trauma-informed, culturally resonant services to girls and families who have experienced significant trauma.
Degree(s)
MSW, California State University, Long Beach
Licensure / Accreditations