Offered with the University of Denver Josef Korbel School of International Studies, the Master of Social Work (MSW) and Master of Arts (MA) in international development will steep you in social work values and ethics and build your skills in areas such as social justice, cultural humility, and community organizing and development. You'll also explore development theory, policy-oriented decision-making and analysis, institutional politics and the practical skills needed for a career in government, multilateral and bilateral development agencies, nongovernmental organizations and the private sector.
Related Dual-Degree Programs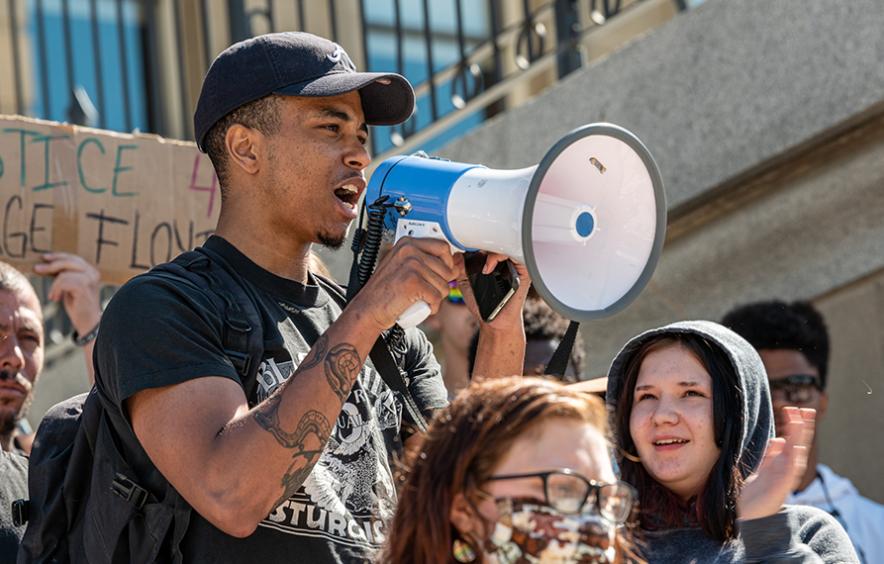 Your Career Options
With an MSW and MA in international development dual degree, you'll graduate with a competitive, cross-disciplinary skill set that will give you an advantage in the job market. Career options include:
Activist

Consumer Advocate

Foreign Correspondent

Foreign Service Officer

Health Policy Planner

Historical Researcher
Featured Social Work Courses
SOWK 4753
Social Development in Latin America
About this Course
This course examines social development in Latin America. Knowledge acquisition is focused on social, political, economic and cultural realities of this region and on the skills required to be an active participant in effective change efforts. This course is required for students in the Latinx Social Work Certificate Program and is open to all students with shared interest.
SOWK 4759
Global Cultural Perspectives: Consensus and Conundrums
About this Course
Examine the values and ethics of social work practice in a global context of power, privilege and oppression and develop practice skills to enhance the health, well-being and sustainability of communities. Through case studies, critical thinking, cultural inventories and reflexivity, the course will challenge you to examine ethical and value-based conundrums when practicing in global settings.
SOWK 4765
International Social Development
About this Course
Social development is a process of planned change intended to bring about a better correspondence between human needs and social policies and programs. This class has a fully global focus with particular emphasis on transitioning economies to align with human wellbeing. Practice-oriented, the class is geared toward a knowledge of policy-making for global human security within a dramatically changing environment and the skills required for local social development.
"More social workers are definitely needed in the policy space, and GSSW did a wonderful job of teaching us what unique skills and perspectives we bring to the work."

Katherine Riley MSW, MA '20 Read More
MSW/MA Application Process
You must apply for the MSW and MA separately and be accepted into each program in order to qualify for the dual degree.