Addressing Housing Insecurity and Homelessness
Community comes together to learn about promising responses to housing insecurity and homelessness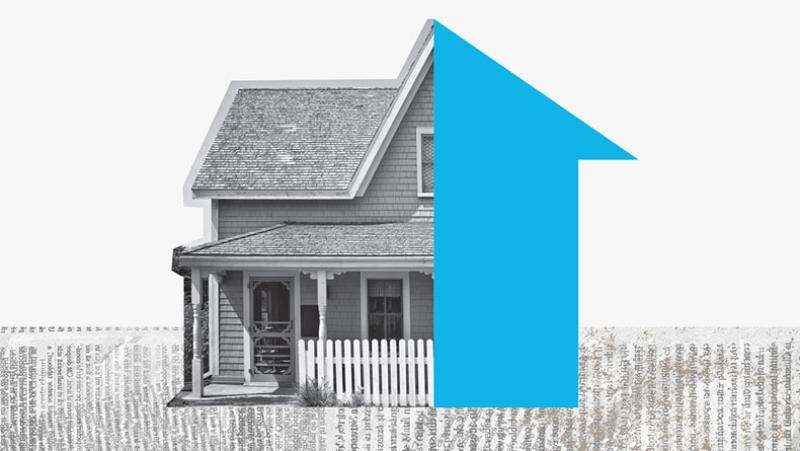 "One part TED Talks, one part film festival." That is how the Graduate School of Social Work Center on Housing and Homelessness billed its May 16 event "New & Hopeful Approaches in Housing and Homelessness," a three-hour showcase of innovative approaches to housing insecurity and homelessness.
"Working on housing issues, you don't often have the luxury of sitting back and reflecting on all the new ideas coming down the pike," says doctoral candidate and event organizer Jennifer Wilson, a research associate at CHHR, which aimed to fill that gap by inspiring attendees and preparing them with actionable information. In short PechaKucha-style presentations (20 slides presented in under seven minutes), 13 speakers shared their approaches to the challenges of addressing housing insecurity and homelessness. The event's first half was devoted to the "politics of care" and included presentations on trauma-informed design, how to build unlikely alliances to solve homelessness, how hospitals can deliver better health outcomes by providing housing, empty-home taxes, universal basic income and supporting college students experiencing homelessness.
Presenters included Sara Rankin, an associate professor in the Seattle University School of Law, founder and director of the Homeless Rights Advocacy Project and co-founder of the Third Door Coalition. The common approach to homelessness prioritizes criminal justice, with businesses pushing for enactment of laws criminalizing homelessness — an approach that is both inhumane and ineffective, Rankin said via video. Instead, she said, "Let's reframe this source of conflict into an area of mutual interest. Both advocates and business want homelessness to stop. This requires removing efforts from realm of ideology and into realm of data."
We must "reframe problems as a mutual interest," she added.
In the second half, presenters addressed transforming NIMBYism (Not in My Back Yard) to YIMBYism (Yes in My Back Yard) through approaches such as centering community voices, building tiny homes and accessory dwelling units, and offering mobile services. Associate Professor and CHHR Executive Director Daniel Brisson closed the event with a discussion of next steps, followed by a Q&A session with the audience.
More than 140 people attended in person, and another 109 watched the event online. In addition to faculty, staff and students, the audience included a wide array of community members, from service providers, to individual allies and advocates, to people experiencing homelessness and those working in industries such as health care, real estate and law.
"If you work in this space and attend this type of event, you often see lots of familiar faces," Wilson says. "We wanted to open it up to a wider audience because so many other people are impacted and concerned about housing and homelessness in the metro Denver area. We wanted people with any level of knowledge on the topic to be able to learn something and walk away feeling inspired to do something at whatever level they can. We were encouraged that people said they truly found it to be genuinely hopeful."
Those people included Rochelle Brogan, a peer navigator at Denver Public Library, where she connects people experiencing homelessness with the resources they need. As a volunteer outside of that job, she is leading a grassroots initiative to pilot a Front Range safe parking program for people living in their vehicles. She came away from the event with several new connections with people and organizations interested in getting involved. Inspired by Rankin's presentation, the initiative also is conducting additional research and developing talking points that speak to the "mutual interest" of safe parking — not just the positive impact on individuals, but the potential positive impact on communities.
"This event was always meant to be the beginning of a larger discussion about housing insecurity and homelessness," Wilson says. "The networking and energy at the event suggest that it may be a catalyst for more action and engagement, and that is encouraging."