Alumna Hope Errico Wisneski returns to GSSW as associate dean/chief of staff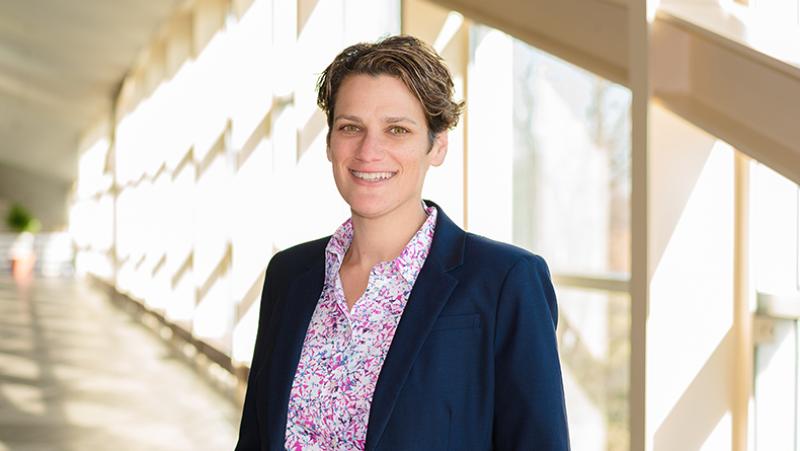 In 1998, Hope Errico Wisneski was a first-year MSW student at the Graduate School of Social Work (GSSW) with a vision for social change. After nearly two decades pursing that vision, she has returned to the school as its new chief of staff and associate dean.
"Returning to GSSW to support its faculty, staff and students is very fulfilling," says Wisneski, MSW '00, who will work closely with Dean Amanda Moore McBride, the school's associate and assistant deans, and faculty and staff to promote teamwork and collaboration across all offices and departments within GSSW. "I look forward to working with the dean and her team to develop and grow the vibrant community of scholars, instructors and students at GSSW and help advance the school's social justice mission."
Wisneski brings years of experience and demonstrated success in organizational and change management, staff leadership and development, civic engagement and community partnerships from her work with the Human Rights Campaign, the Gill Foundation, the LGBT Community Center of Colorado and Arapahoe/Douglas Mental Health.
"Hope is a perfect fit for GSSW," says McBride. "She studied here, she taught here, and more importantly, she deeply understands where we want to go and has the experience and skill set to help us get there."
Wisneski has maintained a passionate commitment to and close contact with GSSW throughout her career, McBride says, noting that Wisneski has served as a GSSW adjunct professor, a field supervisor, a field board member and a community research partner. As president of the GSSW Alumni Association, Wisneski helped to create the school's 2025 Gather and Grow strategic plan.
Wisneski says she is excited about the plan's emphasis on transformation. "The plan challenges us to think forward about social justice issues, diversity and inclusion, and system reform," she says.
The importance of relationships is a key lesson Wisneski says she learned in her career. She will apply that experience to ensure the efficiency and effectiveness of all core operations in support of the school's academic, research and community outreach mission. Key responsibilities focus on financial management, service to stakeholders, community engagement and larger market positioning.
"GSSW is at a special time, and the future for it is bright," Wisneski adds. "I've always been inspired by the school, and I'm thrilled to join this amazing team."