Exploring Impacts of Oppression
New PhD grad Rachel Speer studies how oppression shapes the health of marginalized communities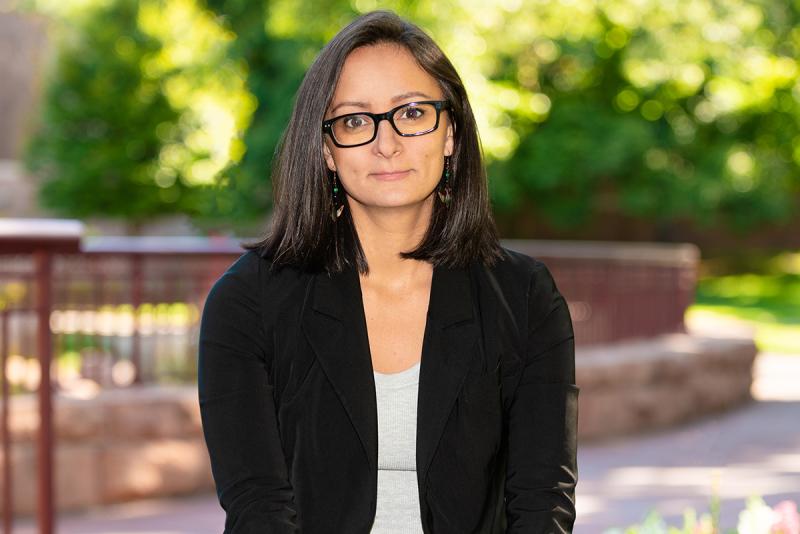 Although Rachel Speer (MSW '09, LCSW '11, PhD '21) is moving from Colorado to Pennsylvania for a new faculty appointment, the change of scenery doesn't mean a change in focus. Speer's research and scholarship will continue to explore the impact of oppression on marginalized communities.
Speer is joining the faculty at the Bryn Mawr College Graduate School of Social Work and Social Research, where she will be an assistant professor teaching courses on clinical practice and trauma, among others.
Research collaborations she started as a doctoral student at the University of Denver Graduate School of Social Work (GSSW) will continue, she says, noting that she's excited to continue working with Professor and Associate Dean for Research and Faculty Development Jenn Bellamy to study interventions for fathers involved in the child welfare system.
"I also plan to continue doing research on how marginalization impacts the health of queer youth," Speer says. The two seemingly disparate research areas converge in Speer's interest in gender-diverse parents and the intersections of LGBTQ identities and fathering.
"As a researcher, my goal is to disrupt the intergenerational effects of inequality and inequity for many marginalized communities, being mindful of intersecting identities," Speer says, noting that her work is organized around two areas of inquiry: how experiences of oppression shape the health and mental health of marginalized communities, and how experiences of oppression relate to parenting behaviors and the intergenerational transmission of risk.
Speer says she'll also continue publishing research related to her dissertation, "Examining the Impact of Adverse Childhood Experiences on Paternal Warmth and the Role of Health and Racial Identity."
Speer was a Council on Social Work Education Minority Fellow and a University of Denver Inclusive Excellence Fellow. She says she learned valuable lessons from her teachers and mentors at GSSW that she'll carry forward into her own career, including holding space for self-discovery and remembering that when teaching difficult topics, it's important to meet beginners where they are — to "remember what it's like to learn it for the first time."
"One of the beautiful things about this type of degree is we get to be lifelong learners," Speer says.