Father Involvement & Child Well-Being
Professor Inna Altschul examines the complex dynamics of parental relationships, father involvement and child outcomes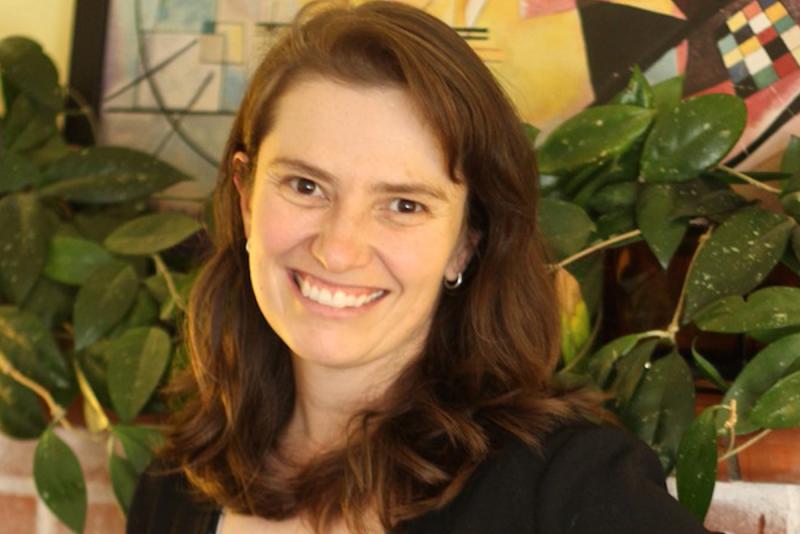 Fathers have an important role to play in healthy child development, but for racially and ethnically diverse, socioeconomically disadvantaged families — the very families that social workers often work with — relatively little is known about how parental relationships influence family dynamics, the involvement of dads with their kids, and child outcomes.
University of Denver Graduate School of Social Work Associate Professor Inna Altschul is working to fill in the gaps. With colleagues Shawna J. Lee and Brenda Volling at the University of Michigan, Altschul is examining data from thousands of couples in eight locations nationwide to identify individual and relationship characteristics linked to father involvement, and how those characteristics are related to social–emotional outcomes for children.
"We're trying to understand what establishes father involvement," Altschul says. "The perception is that in this population, dads tend to be disengaged; however, our data show that on average dads are involved with their young children. We're asking what happens with the parents that supports father involvement."
Funded by the National Institutes of Health Eunice Kennedy Shriver National Institute of Child Health & Human Development, Altschul and colleagues are examining longitudinal data on 5,102 racially diverse, low-income couples who participated in an earlier healthy relationship intervention study. Data include child and family outcomes from the child's birth to age 3.
The new investigation is wide ranging. "We're trying to look at the data in a variety of different ways to generate a robust set of findings across methods," Altschul says. "Our first aim is to look at the couple — the processes between the two adults, how those link to child outcomes, and how those operate among residential and nonresidential families and across racial groups."
Key variables include the quality of the parents' relationship, the nature of the coparenting relationship, and the way that the couple manages conflict, Altschul explains.
Analysis is ongoing, but preliminary findings are compelling. For instance, Altschul says, when mothers reported "destructive conflict" such as fighting or disrespect when the child was 15 months old, the child exhibited behavioral challenges by age 3. "You don't necessarily need intimate partner violence [to see poor outcomes]; just having fighting in the home is causing 3-year-olds to have poor outcomes," Altschul notes.
The team also found that fathers who reported that a pregnancy was intended were more likely to be engaged in enriching activities such as reading books to or playing with his child.
When looking at parenting stress — predictive of poor outcomes for kids — the team found that even when mothers and fathers weren't living together, a positive coparenting relationship was linked to less parenting stress and maternal depression. "This was significant for nonresidential families," Altschul says. "It speaks to the importance of continuing that positive relationship, which we know is an important factor for kids but also for the mom."
Notably, Altschul says, they found that racial differences in father engagement were largely a result of residence and relationship status. "Black families tend to have lower levels of co-residing or staying in the relationship, and there are higher levels of marriage and staying together among Latinx families" Altschul explains. "But when you control for them not being in the home, Black fathers are pretty involved and engaged."
"We're finding different residence and relationship patterns by culture rather than actual differences in amount of parenting," Altschul adds.
Ultimately, does the nature of the relationship between parents influence father involvement? Yes. "Mom's perception of their coparent, regardless of whether they're residing in the home or not, are predictive of whether the dads are engaged with their child," Altschul says. "Mom's perceptions of their coparent play a big role in dad's engagement, but what dad thinks of mom doesn't seem to play a big role."
Understanding the complex dynamics of diverse, disadvantaged families will provide targets for intervention to increase father involvement and promote children's social–emotional well-being, Altschul says.