Innovations in Child Welfare
Prof Jenn Bellamy is partnering on a multi-state project developing new ways to engage fathers in child welfare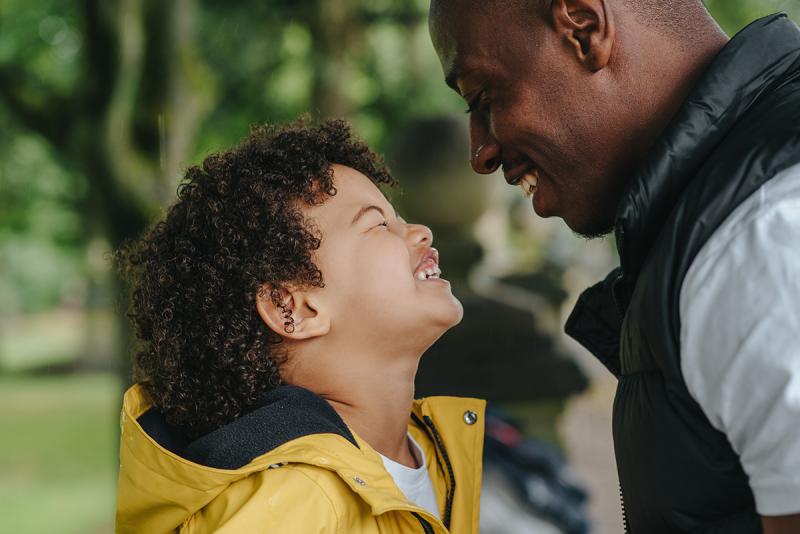 Child welfare systems aren't known for being nimble. But the Fathers and Continuous Learning in Child Welfare project is using the Breakthrough Series Collaborative (BSC) continuous learning methodology to change that.
University of Denver Graduate School of Social Work Professor and project PI Jenn Bellamy partnered on the project with Mathematica and BSC expert Jen Agosti, aiming to improve placement stability and permanency outcomes for children by engaging their fathers and paternal relatives and adding to the evidence base on effective engagement strategies. Participants include teams from state or county public child welfare agencies in Los Angeles, California; Denver and rural Prowers County, Colorado; Hartford, Connecticut; and Wake County, North Carolina. The project is funded by the U.S. Department of Health and Human Services Administration for Children and Families.
Typically, Bellamy says, a conference, workshop or training session would be the only opportunity for child welfare staff from different agencies to interface and share knowledge. The BSC, however, convened participants from different organizations and different organizational levels — including community partners and child-welfare-involved fathers and paternal relatives — to rapidly test and spread promising practices to improve engagement of fathers and paternal relatives in child welfare. The solution-focused mindset, Bellamy explains, is, "What can we test by next Tuesday?"
"From LA, the biggest child welfare system in the world, to Prowers County, which is one of the smallest, there were lots of opportunities to learn from each other," Bellamy says. "The BSC is really different from what these systems have done in the past. It has a rapid energy, it's fun, people really enjoy it. That's part of the magic — you're more engaged when it doesn't feel like a huge chore."
The project's first phase identified emerging strategies to engage fathers and paternal relatives and assessed whether the BSC model — traditionally applied in health care and education settings — could be used in child welfare to address the complex, multi-stakeholder problem of father engagement.
Learn more about findings from the Fathers and Continuous Learning in Child Welfare project.
Read the Report
Data collection for the first phase was partially complete when the COVID-19 pandemic hit, followed closely by nationwide civil unrest around racial justice. Bellamy and colleagues recently penned an invited paper for the Journal of the Society for Social Work and Research about how the BSC responded to COVID-19 and racial unrest. Participants were able to "move beyond the typical benign surface-level equity and cultural competence discussions in child welfare to grappling with the role that white supremacy and anti-Black racism has on policy, practice, research and resources," said Leonard Burton, a senior fellow at the Center for the Study of Social Policy and a BSC faculty coach. "We were able to challenge assumptions and attitudes about Black, brown and Indigenous fathers and paternal relatives."
In the second phase, which will continue through 2023, Bellamy will work with a Mathematica team to describe what happens after a child welfare team participates in a BSC: Do they continue using elements of the model, do they spread engagement practices, and what kind of system changes do they see?
Bellamy says the project has made her more hopeful that systemic change is possible. "I'm very steeped in the evidence-based practice world, so this was hard for me. This is different. It isn't a manualized, stick-to-fidelity way of doing things," she says, noting that some problems require a different approach. The BSC method, she says, "kind of blew my mind."
"We could use BSC for other sticky problems. Even at the University, how do we improve diversity, equity and inclusion? There are lots of stakeholders; there's not going to be one magical intervention," Bellamy says. "I'm starting now to see all these different applications. This has been an invigorating project — it gave me a kick in the pants to think differently."