Integrating Colorado Health Care
GSSW is helping to guide a Colorado initiative to improve health outcomes through integrated care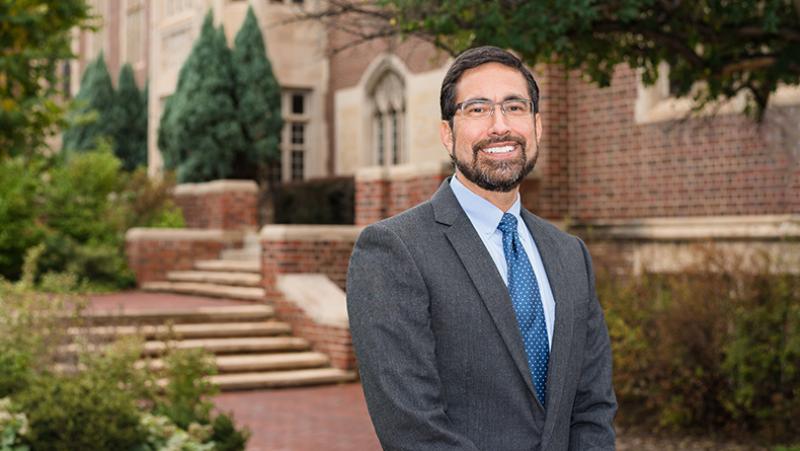 In an effort to lower costs and improve health statewide, the State of Colorado has embarked on an ambitious initiative to increase access to integrated behavioral health and primary care for 80 percent of the state's residents by 2019. University of Denver Graduate School of Social Work (GSSW) Clinical Associate Professor Michael Talamantes is part of the team guiding the initiative, known as the Colorado State Innovation Model (SIM). 
Along with Well Being Trust Chief Strategy Officer Benjamin Miller, Talamantes co-chairs the SIM Workforce Workgroup — one of seven workgroups reporting to Colorado Gov. John Hickenlooper. Talamantes also is a member of the steering committee for SIM, which will impact up to 350 primary care practices and more than 4 million residents when it is fully implemented. 
The workgroup has been examining workforce-related barriers to integrating behavioral health and primary care and exploring creative solutions. The workgroup is specifically charged with assessing the needs of practices regarding workforce issues; offering guidance on how to best deliver training to existing providers; and proposing strategies to standardize the way that existing — but largely unregulated — positions interact with health care integration efforts throughout Colorado. 
The Workforce Workgroup has developed core competencies for licensed behavioral health providers working in integrated health care settings. "To work as a primary care team member, licensed counselors, psychologists, social workers and health care providers need a different set of competencies that isn't profession-specific," says Talamantes. "We have to teach behavioral health providers and primary health care providers together to produce strong outcomes for their patients." 
To that end, the state contracted with the University of Denver to host two SIM Integrated Behavioral Health Training Consortiums at GSSW — the final meeting was in February 2018 — that brought participants from across the state to discuss community needs, barriers, and the training and education needs of Colorado providers. On Nov. 2, 2018, GSSW and Colorado's Office of Behavioral Health will host a behavioral health symposium. National and Colorado experts in behavioral health, practice transformation and integrative teaming will present the content of integrated behavioral health learning modules. 
"One of the biggest workforce needs tends to be in rural Colorado. Behavioral health issues become more challenging when there aren't enough providers to do the work," says Talamantes. 
Solutions include provider relocation incentive programs offered by practices, loan forgiveness programs such as the Colorado Health Service Corps, and the Climb@DU [link to 2.9] program, a GSSW initiative to train culturally competent behavioral health providers to work in underserved Colorado communities. Funded by the U.S. Department of Health and Human Services, the Climb@DU initiative just wrapped up its first year with 27 MSW students enrolled; 30 more will start classes in fall 2018. 
It's just this sort of solution to workforce challenges that SIM aims to support statewide, says Talamantes, co-PI of CLIMB@DU. 
Launched in 2014 and funded by up to $65 million the Centers for Medicare & Medicaid Services, Colorado's SIM grant will end in 2019. Results so far have been positive. Within the first two cohorts of SIM practices, for example, 55 percent of eligible patients are being screened for depression, compared to 45 percent a year ago. And, Cohort-1 practices have reported that 28 percent of patients with diabetes have poor A1c control, down from 33.8 percent a year ago. 
With the formal SIM initiative finishing next year, "It's important to discuss the sustainability of this effort," Talamantes says. "GSSW, the Colorado Department of Health and Environment, the University of Colorado, the Colorado Department of Human Services Office of Behavioral Health — the partnerships and relationships that have been formed are unique and very sustaining. These partnerships will improve best practices." 
"Now that the momentum is strong and collaborative, we don't necessarily need the formal structure of SIM to continue our work," Talamantes adds. "Since we're committed to the integration of behavioral health in primary care, these best practices will continue to succeed in producing the best outcomes for Colorado residents."